By Caroline Lanni
***
[broadstreet zone="59946″]
FRAMINGHAM – Mateus Costa said he "ended up dropping out of FHS (Framingham High) because of an incident with an SRO (school resource officer).
Costa, speaking at a virtual panel hosted by Framingham Families For Racial Equity In Education (FFREE) and Framingham State University on Wednesday night, April 7, said the School Resource Officer at that time sent him a no trespassing warrant with the home he was staying at the time and ended up having to leave that household due to the police coming to the house and the family feeling unsafe.
Last summer, Costa worked to videotape the protests in Boston. "Just seeing how kids are treated honestly in schools by SRO's and how disproportionately affected Black and Students of Color are heartbreaking."
FFREE and Framingham State hosted "The Policing Pupils" zoomed event to discuss policing in communities and in schools. FFREE co-founder Meenakshi Verma Agrawal moderated the event.
[broadstreet zone="53230″]
The panelists included former Framingham High student Costa, current Framingham High junior and Black Student Union President Gaina Jean Pierre, Framingham State Associate Professor of criminology and sociology Xavier Guadalupe-Diaz, Framingham State Assistant Professor of criminology and sociology Zeynep Gonen and Mental Health Legal Advisors attorney Matthew Cregor.
At the start of the virtual event, FFREE member Elyse Zheng talked about what the organization is and how people can contact them.
Zheng said they started the group [FFREE] in 2016 when a group of parents noticed there was a lack of teachers of color in the school district.
"We were really hoping to push towards change in the district so that we could get some teachers that are hired that just reflect the beautiful diversity that is Framingham and our student body," said Zheng..
FFREE then started to center its focus on those whose voices are excluded from the community conversations such as Black, Indigenous, and other People of Color (BIPOC).
Zheng said FFREE works on four main platforms, "We are committed to improving curriculum and instruction, professional development for all teachers so they are able to talk about racism and comfortably without just pushing it aside, obviously hiring and retention of teachers of color and administrators of color and changing policies and procedures to make sure they are equitable for all students in the district."
[broadstreet zone="54526″]
Zheng said FFREE's most recent initiative, "has been to launch a petition to remove SRO's from Framingham Public Schools, in alliance with Black Student Union [BSU], Immigrant Youth Movement, and some other groups in the community."
FFREE is now "actively working" with the state-wide Coalition on school policing and SRO removal legislation, she added.
Zheng said FFREE is working with the Black Student Union and Immigration Youth Movement [FHS], Mental Health Legal Advisors Committee, Citizens for Juvenile Justice, Framingham State University, Simmons University Technology Department, and FPS [Framingham Public Schools] Alumni, students, teachers, and parents.
"We are hoping you will be inspired tonight and join us in this work," she said during the event Wednesday night.
Framingham State University Professor Guadalupe-Diaz said this is a very important topic to discuss and it is a central mission of the department.
"I love the collaboration of course with the community and the University. That is something that I know I value, and so many of us at Framingham State value these connections, and this great synergy that we develop with the local community."
The panelists Wednesday night discussed history and experiences on a scholarly level, legislative level, and experience level as students.
[broadstreet zone="58893″]
"The presence of school resource officers in Framingham Public Schools means two different stories, a perception of safety for some, contrasted with an experience of harassment, bullying, and the creation of a carceral state in an academic environment," said Agrawal.
The panelists at this event will be discussing, "individual and structural or systemic impacts of police presence in the public school system in Framingham," she said Wednesday night.
Agrawal said they hope everyone from this event leaves with an understanding of the presence of police in schools, and how it "has a harmful impact on all of us and the community and society at large."
FFREE's work is all about focusing on racism as "a structural and systemic perspective," said Agrawal.
"Racism is a system of advantage based on race – to please keep in mind that the causes are structural and it's not about individuals behaving badly," said Agrawal.
Wednesday night, Agrawal said she would like to "honor" the student panelists to share their stories and to also "honor" the parents that declined the panel due to, "a fear of retaliation – we see you and we stand with you and we are here for you."
[broadstreet zone="61074″]
The main question Agrawal asked the panelists was, "what did you see [in your experience] that brought you into really advocating against police violence, and for strengthening communities in the work you do now, and based on your experience as a Framingham Alumni?"
Mental Health Legal Advisors attorney Cregor, who has been practicing law for 15 year said, "when you place police in schools, things that used to get handled with a call home, get handled with a call to the police."
By making that call and "delegate discipline to police," you can create a community of distrust in the schools and disrupt the feature of safety in schools to communicate to adults," said Cregor.
President of the Black Student Union at Framingham High School Jean Pierre said, "It really took a couple of years of analyzing the school system that I have been in and seeing how the racism that the school portrays to Black people is so crazy."
Jean Pierre said she remembered times Black students got disciplined for things that their white counterparts did not get disciplined for, and when students got in trouble there was always that SRO there to try to "hold that control power" onto the students.
In high school she realized that all these rules are a way for people to target racially diverse or ethnic students, said the Framingham High junior.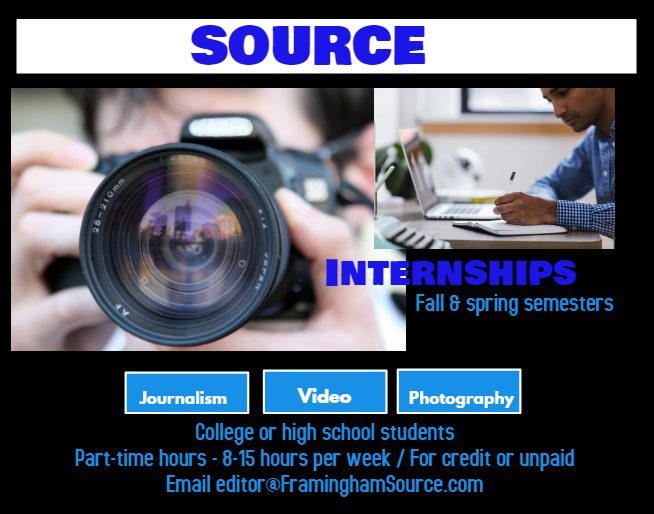 "In high school I just wanted to focus on making this something that is really important in our community and something that we continue to talk about and try to change," said Jean Pierre.
FSU Assistant Professor Gonen said she is happy to be a part of an important conversation.
Gonen said that being from Turkey her first experiences with police have come from there and came from a growing police state there.
She said she came to the United States in the 2000's and started to be more engaged with the literature here on policing and on comparing Turkish policing to United States policing.
"I think about this as a larger global issue that many other places are in different ways, but also in very parallel ways, are facing," said Gonen.
[broadstreet zone="61075″]
"The policing has continued to be racially and class wise divided, in a sense that is creating security for some people," but for the other populations [Black, or immigrant populations] it continued to be a "force of insecurity and targeting," she told the virtual audience.
Gonen said that is why we are seeing these White Supremacy movements rising and reacting to police brutality due to the long history of police violence that has taken place.
"That history is there, and the SRO police officers at the schools are a part of that history," Gonen added.
Cregor said The Commonwealth of Massachusetts, when it passed its police reform legislation, did end up removing the mandate on the school district placing SROs in the schools, so it is up to the superintendent now to apply SROs in schools for Massachusetts.
Both Framingham High School and Keefe Technical High School have school resource officers.
[broadstreet zone="70106″]
Framingham Public Schools has reduced the number of school resource officers at Framingham High from 2 to 1.
Cregor said Framingham reported two school-based arrests and seven referrals to law enforcement.
"It is mandatory that schools report any threat direct, or indirect, past, or future, against a student, school personal, or other school employees," said Cregor.
Pierre said at Framingham High [for those in BSU or Latin X] it is mostly a "hostile environment with the SRO's" and that people feel targeted.
"They constantly [the administration] bring the SROs like I said before to bring fear," said Jean Pierre. "We want to see more teachers that look like us," to have that connection in classes like their white peers due to their teachers.
They want to make sure ethnically-diverse students are getting the same opportunities in their education like white students are, said the Black Student Union President.
[broadstreet zone="61073″]
Jean Pierre said, "Somebody mentioned that SROs are still police officers at the end of the day, even if they are in the schools – we call them school resource officers to make the name sound so much better than it really is, but they are police officers at the end of the day" and that fear is still there between the two groups [police officers and colored people].
Costa said that there needs to be no officers in schools.
"Students come here to learn not to feel like they're going to be at risk of going to jail or are in jail," said Costa.
It would be great to have more diversity [colored people, more minorities] in those hallways, in the classes, and have more counselors in the schools, said Costa.
Pierre said that high school would be easier to go through when you have people to support you and to have no negative experiences in school.
Gonen said schools should "invest in all kinds of things," regarding counselors, and mental health.
We must "reimagine" our idea of safety, said Gonen. "Safety can come from creating a safe environment to giving all the resources that can help people before even getting to that crime, violence, or bullying," said Gonen.
It is all about adjusting before it [violence] happens and using the resources to better serve the communities and schools, she added.
Agrawal said, "If this enrages you and if this makes you think about what can I do? Then there are several ways that you can get involved and organize to make things better as we come along to the future."
Jean Pierre said "it's nothing personal, it's just the system." Students are trying to achieve something, and "it would be great if you would just listen."
"Our youth knows what it means to feel safe, what it means to feel connected, and what it means to be treated with dignity. Our teachers want to bring their whole selves to work right? Our students want to bring their whole selves to school," said Cregor.
To learn more FFREE's website is https://ffree.home.blog/
The SRO petition can be signed at this link
https://docs.google.com/forms/d/e/1FAIpQLSccreAzzXcr7eGaiN3v97ZbIi6c0XeOKErqio-
hKWz3hUMhlw/viewform?fbclid=IwAR36UeiJV7TrGp7K_ZPRrTQU_ZdXBSHtnqGmY7fIlYo86rj
Fy2Up3EzeBUk
***
Caroline Lanni is a 2021 spring SOURCE intern. Lanni is a senior communications major with a minor in journalism at Framingham State University. She wants to pursue a media career in broadcast journalism. She is a member of the dance team at Framingham State.
[broadstreet zone="59948″]
Editor's Note: Report was updated at 4:20 p.m. to fix a pronoun and a typo in one of the names in one reference.