Mass AG Hosting Roundtable Discussions & Trainings During Fair Housing Month
In full transparency, the following is a press release from the Massachusetts Attorney General's office submitted to SOURCE media.
***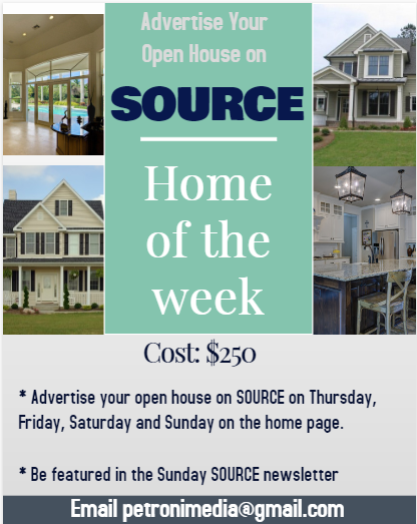 BOSTON Massachusetts Attorney General Maura Healey kicked off Fair Housing Month by announcing that her office will host a roundtable for housing counselors as well as trainings for landlords, property managers, real estate agents, community organizations and tenant advocates to ensure they are aware of protections afforded to tenants and homebuyers under state and federal housing laws.
This weekend marks the 53rd anniversary of the federal Fair Housing Act, which prohibits discrimination in the sale, rental or financing of housing based on race, color, national origin, sex, religion, familial status and physical and mental disability.
Today's announcement is part of Attorney General Healey's ongoing efforts to address widespread housing discrimination in Massachusetts that disproportionately impacts residents who are disabled, Black, Latinx, and/or low-income.
"We are in the midst of an unprecedented housing crisis in Massachusetts that has been exacerbated by the COVID-19 pandemic, and I want to make sure that the rights afforded to residents under our housing laws are understood and complied with," AG Healey said. "As we commemorate Fair Housing Month, our office is here as a resource to help ensure access to safe and affordable housing for all residents."
Outside of federal law, Massachusetts' housing law includes additional protections from housing discrimination for tenants and homebuyers based on their source of income, marital status, sexual orientation, gender identity, age, ancestry, military or veteran status and genetic information.
The trainings announced today will focus particularly on discrimination based on source of income, which has become an even more pressing concern as residents face financial hardship and need assistance from programs like the federal Section 8 housing voucher program and the state Rental Assistance for Families in Transition (RAFT) program.
Under state law, it is illegal to discriminate against any individual who receives federal, state or local housing subsidies, including rental assistance or rental supplements, because the individual is receiving such benefits. Landlords, property managers, and real estate agents or brokers cannot refuse to rent to a prospective tenant because they receive assistance, refuse to negotiate with a tenant because they receive assistance, or set different terms or conditions because a tenant receives assistance.
Actions to Combat Source of Income Discrimination
As Massachusetts recovers from the COVID-19 pandemic and its related financial and housing crisis, AG Healey's Civil Rights Division has focused on educating housing providers and taking action against those who violate state and federal fair housing laws, with a particular focus on discrimination based on source of income.
Eviction Prevention and RAFT Discrimination Work
Following the end of the state's moratorium on evictions in October, AG Healey's Office focused on the needs of tenants, including by issuing an advisory for tenants facing eviction and conducting community outreach and education. 
Among protections available to tenants, landlords cannot discriminate against those who seek to participate in the state-funded RAFT program, which helps keep households in stable housing situations when facing eviction and other housing emergencies caused by loss of income. The Civil Rights Division continues to look into issues of RAFT discrimination.
Upcoming Public Events
To celebrate Fair Housing Month, the AG's Office will be hosting a roundtable and two trainings to hear more from those working with tenants who receive housing assistance and to educate residents on their rights and obligations under the law:
Wednesday, April 28, 2021 at 1 P.M.
Fair Housing Roundtable: a discussionwith housing counselors to learn about issues they are experiencing when helping tenants who receive housing assistance attempt to find housing or preserve their current housing. If you are a housing counselor or tenant advocate and are interested in attending, please email Hanan.Traiba@mass.gov. 
Thursday, May 13 at 10:30 A.M.
Fair Housing 101 for Landlords, Property Managers, and Real Estate Agents: training on their obligations under the state's fair housing law, particularly regarding source of income discrimination. Sign up here.
Wednesday, May 19 at 10:30 A.M.
Fair Housing 101 for Tenant and Consumer Advocates: training for community organizations and advocates to learn how to recognize and combat source of income discrimination in housing. Sign up here.
The AG's Office encourages those who have concerns about housing discrimination to call the office's Civil Rights Division at 617-963-2917 or to file a complaint online.