By Caroline Lanni
***
[broadstreet zone="52093″]
FRAMINGHAM – in January, Framingham resident Mary Memmott started a petition for an eviction moratorium in the City of Framingham during the coronavirus pandemic.
In February, the Mayor and the Framingham Board of Health passed an eviction moratorium.
On Tuesday, March 30, the City of Framingham and Mayor Yvonne Spicer held a community forum called "unpacking the eviction moratorium."
Guest speakers MetroWest Mediation Services Executive Director Seth Izen, Li Morrison, Housing Mediation Program coordinator for MetroWest Mediation Services,, Betsy Soule, executive director of the MetroWest Legal Services, Dan Daley, a housing attorney with
MetroWest Legal Services, and City of Framingham Community Development Coordinator Eliot Yaffa.
"Some of the work that we started with is the development of an eviction moratorium, and after doing much research with other communities that have been addressing this issue, I felt it was very important in collaboration with our Board of Health because being
without housing and in the middle of a pandemic is part of a health crisis," said Mayor Spicer.
[broadstreet zone="59982″]
This is a tool that residents can use because when they are in a situation of being evicted – it is "in effect until Order has been modified or rescinded or is no longer necessary to protect public health or until the Local State of Emergency is over," said Spicer.
Under the moratorium, "no commercial or residential landlord or owners shall enforce an eviction for rent not being paid or without cause upon a resident," said Mayor Spicer.
The new Framingham order does "not prevent evictions deemed necessary for public health or safety.
During the Zoom community hour, the Mayor provided links to assistance too.
To apply for financial assistance from the City for housing costs visit https://www.framinghamma.gov/2953/Temporary-Financial-Assistance
For the state resources you can call 2-1-1 or visit https://www.mass.gov/guides/facing-eviciton-we-can-help.
Executive Director of the MetroWest Legal Services in Framingham, Betsy [Elizabeth] Soule said her services provide free legal services to low-income elderly and disabled folks.
[broadstreet zone="70107″]
"One of the top requests we get even before our pandemic hit us was with assistance with housing cases with people who are being evicted, losing rental subsidy, or being foreclosed on," said Soule.
When the Massachusetts Governor lifted the State eviction moratorium, he created the Eviction Diversion Initiative which is a program that puts money towards many things like resident assistance and some into legal assistance, she explained.
Because of that initiative a project called the COVID Eviction Legal Help Project [CELHP] was founded in October and her office is one that has individuals [paralegals] dedicated to that work for helping low-income tenants who are facing eviction, settles their cases, and provide that legal representation, said Soule.
MetroWest Legal Services Housing attorney Dan Daley said their office added additional temporary staff, such as hiring four additional attorneys and four paralegals, due to the increase in evictions.
"Now the paralegals are new to our office – we didn't have paralegals until this initiative, and I would say the paralegals are doing an outstanding job helping," said Daley.
Daley said they encourage any tenants struggling or having any difficulties paying their rent to contact their office.
"Their financial eligibility guidelines have increased for this program, so they have essentially doubled, so normally we are a little over 100% of the federal poverty guidelines were now at 200% – for a family of four it is around $4,300 a month," said Daley.
The Rental Assistance for Families in the Transition program [RAFT] that is operated through South Middlesex Opportunity Council [SMOC], they added new financial assistance programs with twice as much in rent for tenants in the program now due to COVID-19.
"Most recently with the new Stimulus Bill what they have done is that they have really uncapped the rental assistance – the way it is now there is no limit to what the Emergency Rental Assistance Program, but there is a capacity with the time involved – so instead of being limited at $10,000 now we can help families or individuals who have a rental balance that exceeds $10,000," said Daley. "In addition under the new program they are able to help with stipends which are resources that help families pay their rent in the future, so that is another nice feature of the new program."
Daley said "the one thing that I want to make clear about the CDC Moratorium is that it is not an automatic benefit it is something that the tenants have to complete a CDC declaration or statement saying that they qualify for this benefit and they have to serve that to their landlord."
This form for the [CDC] is online [for the declaration form,] at mass.gov, and it is available at masslegalservices.org also, he said.
Daley said the requirements [for the declaration form] to qualify as an individual you cannot make more than $99,000, there must be a financial hardship, the lieutenant must use their best effort to pay their rent, and "the key part to this is it does not stop the eviction from moving through the court it simply stops the enforcement" of the landlord making the tenant leave the home.
Daley said he was able to use this Mayors City Executive Order recently with a tenant about to be evicted and now helping that tenant with the rental assistance process.
"The extra time is going to be very useful," said Daley.
He said that they also used Chapter 257 the Acts of 220, statute that stopped the judgement of eviction and if the family has had a financial hardship and needed assistance to have the Court continue the case.
"Those three areas, the CDC Moratorium, the City Executive Order, and Chapter 257 the Acts of 220, those are three new options we have to help tenants who are at risk of being evicted. This [new addition] has been very helpful to the places we have seen, said Daley.
The website for COVID Eviction Legal Help Project [CELHP] is, evictionlegalhelp.org
"The [CELHP] program helps both eligible tenants and landlords. Rental assistance programs benefit tenants, landlords, and homeowners. The Volunteer Law Project handles the landlord side of the [CELHP] resources "The number for MetroWest Legal services is 508-620-1830. Our services are completely free. There is an income eligibility requirement, but our income guidelines have increased significantly due to COVID-19. Go to our website mwlegal.org for a list of towns we cover," said Daley.
Executive Director of MetroWest Mediation Services Seth Izen said that MetroWest Mediation is a non-profit and was founded in Framingham over 40 years ago.
[broadstreet zone="59945″]
"Our mission is that we give people a constructive way to resolve conflict, and that is often an alternative than going to court," said Izen.
He said that their mediators are volunteer community members who have been trained.
Izen added that their services are in three large areas, one being the services in the courts, district court, juvenile court, and family court, seeing the mediators giving people an alternative to trial.
"In the community we do mediation for divorce cases, family mediations, neighbor disputes, and we also do a lot of training around conflict resolution in schools, organizations, and for businesses as well," said Izen.
Mediation is voluntary about bringing both sides to the table, the mediators are neutral, and mediation is confidential with exceptions, said Izen.
"Even though we work with the courts we are not part of the courts," he said.
Izen said their program is a part of the Eviction Diversion Initiative and their goal is to help landlords and tenants work out arrangements instead of going through the eviction process.
They work with landlords and tenants when the cases are sent to the court and sent to them, Izen said.
They can also work with folks before entering the courts.
"Our mediation is able to help prevent homelessness and it can also ensure that landlords are paid, and they can afford their mortgages," said Izen.
[broadstreet zone="59947″]
Izen said they want to help them make a workable plan so people can have "that piece of mind."
These services are still important to the Eviction Moratorium plan because the rent is still owed, so a lot of landlords want to work out things now, landlords can start action, and finally the rental assistance is much greater now, said Izen.
We can help people make those payment plans in the end towards the amount still owed, said Izen.
Izen said if you do know anyone or if you are a landlord please be in touch, "are services are free, no income requirement, and we provide services in English, Mandarin, Spanish, or Portuguese."
HMP [Housing Mediation Program] Coordinator of MetroWest Mediation Services Li Morrison said her goal is to help one family at a time – to have their housing situation stabilized, and how each family and their needs are all different.
She said that she is the facilitator between the tenant and the landlord to resolve and assess the needs they have.
"We're here to help the community to have better housing situations," she added.
City of Framingham Community Development Coordinator Eliot Yaffa, said what they are doing in the City is to help people pay
back at least two months' worth of mortgage and or rental assistance if there are COVID-19 reasons they could provide them with a "leg up."
Yaffa said they also have some money to help people move into a new unit.
"We do have a variety of options available depending on the individual needs and household," said Yaffa.
He added that the income limit for all their programs is 80% of their AMI [Area Media and Income] and a lot of families experiencing COVID-19 right now can still qualify now potentially.
A question that Mayor Spicer asked the speakers – how have we worked and supported the undocumented families to get to the resources with the lack of internet?
Yaffa said that the rental assistance programs are also available to undocumented families as well and can participate over phone calls, go to tenants' residences to speak outside, and use the court rooms available.
Mayor Spicer asked the question, are there other community partners that you get to work with and acquire other entities?
"There are so many entities out their Mayor," said Soule.
Places such as, Community Health Center, SMOC, Advocates, Wayside, housing authorities and local clergy, there are a variety, she added.
[broadstreet zone="53103″]
Soule said that the pandemic has made us all come together to "work like populations" to share information, resources, and who can help with what.
"Many of the organizations in the Framingham area are working very closely together to try and be informed about what each can add to the pie," said Soule.
Mayor Spicer asked, how is the City going to support the small mom and pop landlords with property expenses and living expenses?
Soule said in terms of court representation there are lawyers for a day programs and seek legal advice in those sessions.
Daley said that a good site to check out about this would be evictionlegalhelp.org and pathways there for landlords as well.
Mayor Spicer said the pandemic has "exposed a lot of fractures in our community because of issues that were already been there."
The next question is that if you were talking to a family right now on the brink of being evicted what would you suggest to them to do?
Daley said, "The main point here is that some of these protections are not automatic."
He said that if you are a Framingham resident and who have an idea about this exception or about the program you would have to raise and contact the services, ask to see an attorney for a day and do not think these protections are happening automatically you must fill out that CDC declaration document form to be effective.
Daley added his office can assist tenants through the rental assistance process, able to help collect documents, communicate any problems, and able to accommodate those disabilities if they have them.
He added that people should contact their office and make sure to ask for us to make sure it happens.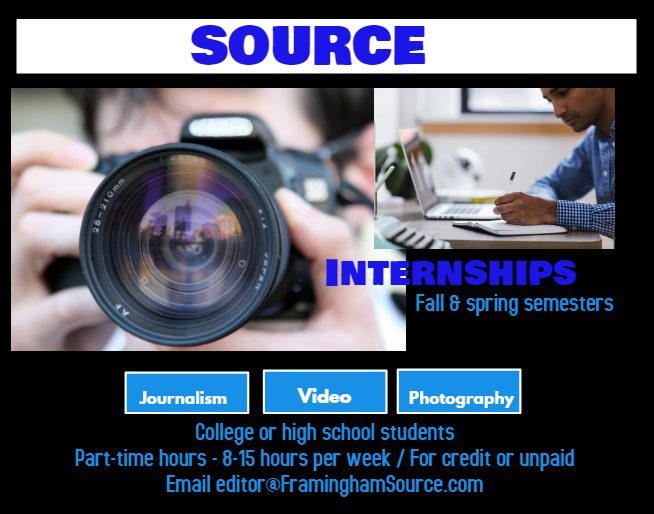 Soule said that people who are facing eviction – "it is not going to go away," so it is very important to get that help. Don't wait till you're in court."
Mayor Spicer asked how do you get help to pay for utilities?
Yaffa said they can help pay six months of utilities under the Cares Act and enough for oil payments.
Landlords can try and apply for the programs and if they are not eligible the tenants should apply to help with payments, said Yaffa.
There are agencies to help like SMOC, too, said Yaffa.
Izen said start as soon as possible with your applications for rental assistance and get those applications in.
These services can help landlords communicate with their tenants so feel free to contact them as well, said Izen.
Mayor Spicer had a final question regarding rental rooms in someone's apartment. Is that possible for help?
Yaffa said for their program if there is a lease, they will be able to help with that.
For a list of more housing resources and the moratorium order visit https://www.framinghamma.gov/3191/Housing-Assistance-During-the-Pandemic.
***
***
Caroline Lanni is a 2021 spring SOURCE intern. Lanni is a senior communications major with a minor in journalism at Framingham State University. She wants to pursue a media career in broadcast journalism. She is a member of the dance team at Framingham State.
[broadstreet zone="58610″]