Framingham Schools Announces 2 Finalists For Director of Multilingual Education
FRAMINGHAM – Framingham Public Schools announced two finalists for the Director of Multilingual Education today, April 1.
In January, Gen Grieci announced her retirement after a 31-year professional career with Framingham Public Schools
The district will hold a virtual forum to meet the two finalists on Tuesday April 6, from 6 to 7 p.m.
The two finalists are Jennifer LaBollita and Aradhana Mudambi.
LaBollita is the current Assistant Director of Multilingual Education for Framingham Public Schools. Prior to her current position, LaBollita was a high school English Language Arts/English as a Second Language teacher in both the Boston Public Schools and the Fall River Public Schools. Ms. LaBollita is a graduate of Boston University and has a Masters from the University of Massachusetts, Boston.
Mudambi is currently the Director of ESOL, Bilingual Education, and World Languages Department in the Windham Public Schools in Willimantic, Connecticut. Prior to her current position, Dr. Mudambi was an Assistant Principal for a middle school in Windham and a Bilingual Teacher in Texas. Dr. Mudambi is a graduate of Rice University, has a Masters from the University of Houston and Harvard University, and received her Doctorate from Harvard University.
Community Members are encouraged to attend the webinar (Passcode: 243258); there will be live interpretation in Spanish, Portuguese, and American Sign Language (ASL). Attendees will be able to hear from the candidates, ask them questions, and will then be presented with a survey (that will be available in English, Spanish, and Portuguese) to offer feedback to the Superintendent of Schools regarding each candidate.
Framingham Public Schools advertised for the position, and received 19 applications, said Framingham Assistant Superintendent of Schools Inna London.
London said the district established three rounds of screening committees for the director post, including parents and staff in the process.
All 19 applicants were interview by the round one screen committee, said London.
Co-chairs of the round one screening committee were Framingham High teacher Michelle McGhan, Coordinator of ELL & Bilingual Education Evanggelia Diamantopoulos and parent Sarah Bowers.
Other members of the first round committee included: Elizabeth Akoma (parent), Barbieri Elementary Principal Maria Davis (Barbieri Principal), Beth Goldfarb (parent) Brophy Elementary Vice Principal Caitlin Long, FHS PTBO President Nancy Novo O'Connor, Fuller ELD Coach Meghan Quinlan, Framingham High ELD Coach Joseph Santiago, Lori Schroth (parent), Framingham High Department Head Sheryl Stacey, and OST Coordinator Nayagara Viera.
Round 2 screen committees are interviewing 9 candidates, said London, who is the Assistant Superintendent for Human Resources.
The Round 2 has three screening committees – one made of parents, one for teachers, and one for administrators.
Parent committee is chaired by Akoma with members Goldfarb, and O'Connor.
Teachers committee is chaired by Wilson Elementary teacher Shannon Kessler. Other members include Framingham High teacher Marthali Nicodemus, Barbieri ELL Coach Jill Davan, and Brophy Elementary teacher Lisa Lopez.
The administrators screening committee is chaired by Parent Information Center Director Mikaele Nieves, with Director of Fine & performing Arts Donna Wresinski, Potter Road Principal Larry Wolpe, and Dunning Elementary Principal Michele Schecter.
The Round 2 screening committees will then recommend individuals to move on to a Round 3 screening committee, explained London.
The Round 3 screening committee includes Supt. Tremblay, Assistant Superintendent for Elementary Education Amy Bright, Assistant Superintendent for Secondary Education Anne Ludes, Assistant Superintendent for Diversity, Equity, and Community Development Joseph Corazzini and London.
In the Framingham Public Schools, there are more than 70 languages spoken. The district has two-way programs in both Spanish and Portuguese.
According to the state, 48.4% of the students in the district English is not their first language. The state average is 23.4%.
In Framingham Public Schools, 26.2% of the students are English Language Learners (ELL), compared to 10.5% for the state average.
A screening committee established the key characteristics for the Director of Multilingual Education of Framingham Public Schools:
Expert in Multilingual Education. Knowledgeable about modern pedagogy and current practices with proven expertise in the field of multilingual education; demonstrates the ability to lead adaptable and innovative instructional and curricular design to meet the needs of all students in Framingham; successful experience in a multilingual learner classroom is strongly encouraged. 
Experienced Administrator. Demonstrates versatility and the ability to manage the personnel and cultural dynamics within each school and community. Mitigates, affects and fosters changes to align with the district's mission, and requirements of the Commonwealth and all applicable federal laws. 
Passionate Advocate. Fiercely committed to establishing anti-racist and culturally responsive policies and practices to support and engage all learners. Advocates for educational policies that offer equal opportunities for all students, particularly students who have been historically underrepresented and marginalized.
Transparent Communicator and Effective Collaborator. Excels at building relationships and establishing trust across diverse cultures and communities, including faculty/staff, parents and community members.
Results Oriented Leader: A strategic thinker who leverages data to evaluate, understand, and improve current instructional programs at all grade levels as well as develop and implement a vision for the future.
Thoughtful Listener. Authentic, accessible, and compassionate individual who is attentive and responsive to the needs of students, families, and faculty/staff. Accepts input from all stakeholders and makes courageous decisions in the best interest of all students.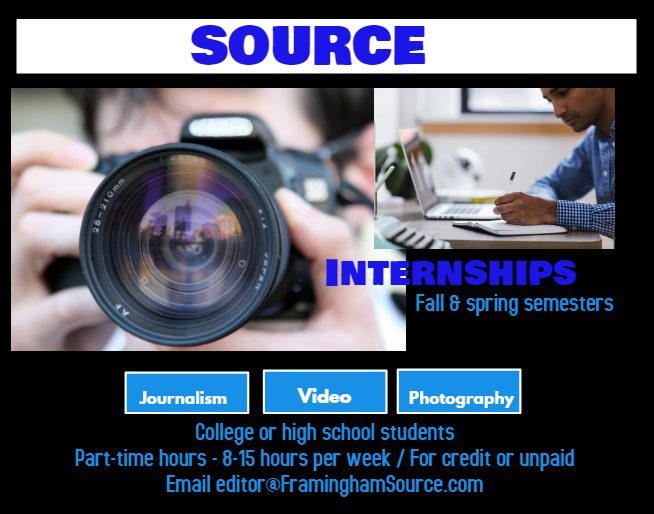 The Multilingual Education Department offers research-based programs and exemplary instruction for English learners in the Framingham Public Schools. FPS has a diverse student population and currently services students from over 70 countries, including Brazil, China, Haiti, India, Pakistan, Portugal, Russia, Vietnam and several Spanish-speaking countries. The district is committed to offering the highest quality of educational services to all students, and administers English Learner Education programs with the goal of developing English language proficiency and achieving state content-area standards, while simultaneously valuing students' native languages and cultural backgrounds.