[broadstreet zone="58610″]
FRAMINGHAM – Our Framingham group of stakeholders are committed to working in collaboration. Our goal is to increase progress in creating an environment of inclusion which is diverse and equitable for all members of our community.
Since the beginning of the coronavirus pandemic in early Spring last year, Human Rights groups across the country have noticed an increased pattern of targeted hate crimes against Asian Americans.
Recently released data confirmed that the number of racist incidents against the Asian American community has indeed skyrocketed.
Massachusetts has reported 67 incidents (likely under-reported) of verbal and physical assaults, only a small number of which would qualify for prosecution under most laws against hate crimes. Attorney General Maura Healey is co-sponsoring legislation to reform the state's hate crime statute to expand the law.
These news stories are heartbreaking and must be met by calls for justice and an end to xenophobia and racism. We must remember that we are not able to be inclusive when we see our differences as deficits.
[broadstreet zone="59948″]
Framingham is home to people from all over the globe and the identities that each and everyone one of us carry only work to strengthen our community and our country.
Let us not forget that the bedrock of America was built by the hand of immigrants and that Asian Americans were a key part of this work including but not limited to the construction of the Transcontinental Railroad.
We urge everyone in our community to stand in solidarity with Asian American colleagues and friends; to speak up in the face of injustice in all its forms and to take care of each other in every way we can. We all need to be understanding of the fact that as humans our actions can create an environment of greater inclusion. In our busy days we must take time out to evaluate the environments we work and live in, and make changes if we are not inclusive.
In addition, we must always take action to prevent any scenarios where hate, discrimination, bullying, and inequity are allowed. It can not be accepted and will only decline if we act collectively to put a stop to it.
[broadstreet zone="59946″]
Recent reports include the murder of an 84 year old Thai man walking in his San Francisco neighborhood; a subway attack in New York City in which a 61 year old Filipino man was slashed across the face with a knife; and a number of assaults targeting older Asian Americans in California and New York and the most recent murders of 8 people in Atlanta." It cannot be accepted and will only decline if we act
collectively to put a stop to it.
To start, here are some important organizations fighting for Asian American rights. Be sure to follow and engage with them as they begin planning next steps and actions following the most recent horrific attack.
● Asian Americans Advancing Justice – Atlanta (Website, Twitter, Facebook)
● Asian Americans Advancing Justice – AJC (Washington, DC) (Website, Twitter, Facebook)
● Stop AAPI Hate (Website, Twitter, Facebook)
● National Asian Pacific American Women's Forum (Website, Twitter, Facebook)
● 18 Million Rising (Website, Twitter, Facebook)
● APIA Vote (Website, Twitter, Facebook)
● APIA Health Forum (Website, Twitter, Facebook)
● National Council of Asian Pacific Americans (Website, Twitter, Facebook)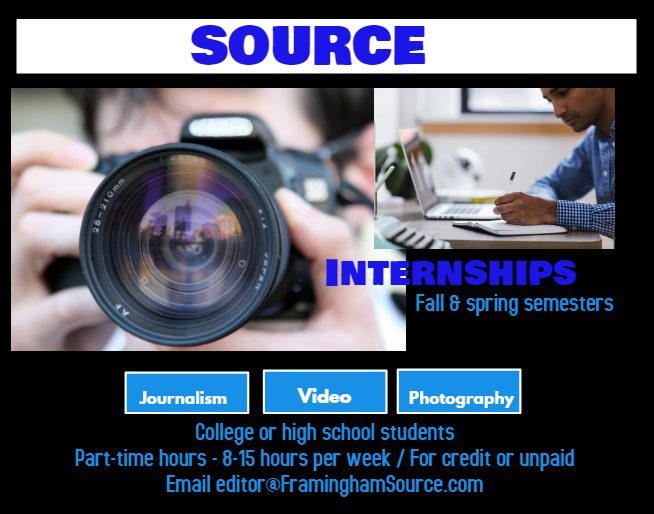 Signed by:
Faith-Based Community Leaders
Rev. Dr. J Anthony Lloyd, Greater Framingham Community Church
Emmett G. Price III, Ph.D, Institute for the Study of the Black Christian Experience
Gordon-Conwell Theological Seminary
Rev. Dr. Deborah L. Clark, United Church of Christ, Board of Wider Missions, Open Spirit: A Place of Hope, Health & Harmony
Rev. Gregory Morisse, The Plymouth Church in Framingham
Rev. William Tanner, The Plymouth Church in Framingham
Rev. Aaron Stockwell, First Parish in Framingham, UU
Dr. Bernard Reese, Church of God in Christ – Framingham
Rav Sam Blumberg, Temple Beth Am
Cantor David Wolff, Temple Beth Am
Rev. Julie A. Carson, St. Andrew's Episcopal Church
Rev. Heather Kattan, First United Methodist Church and Wesley United Methodist Church
Rabbi Allison Poirier, Temple Beth Sholom
George Burton, First Church of Christ, Scientist
Father Don Pachuta, The Community of Saint Luke
Civic Leaders
Mayor Yvonne M. Spicer, City of Framingham
Maritsa Barros, City of Framingham
Congresswoman Katherine Clark – Fifth District of Massachusetts.
Senate President Karen E. Spilka (D-Ashland) Represents the MetroWest communities of Ashland, Framingham, Franklin, Holliston, Hopkinton, Medway and Natick which comprise the 2nd Middlesex & Norfolk district.
Maria Duaime Robinson State Representative, 6th  Middlesex District
Jack Patrick Lewis – State Representative – 7th Middlesex District
Carmine Gentile – State Representative – 13th Middlesex District
Marian Ryan – Middlesex County District Attorney
John A. Stefanini, Framingham City Council
Adam C. Steiner, Framingham City Council
Janet Leombruno, Framingham City Council
Ricky Finlay, Framingham School Committee
Geoffrey Epstein, Framingham School Committee
George King Jr., Framingham City Council
Adam Freudberg, Framingham School Committee
Robert Case, Framingham City Council
Margareth Shepard, Framingham City Council
Cesar G. Stewart-Morales, Framingham City Council
Tracey Bryant, Framingham City Council
Framingham Human Relations Commission
Michael Cannon, Framingham City Council
Phil Ottaviani Jr., Framingham City Council
Beverly Hugo, Framingham School Committee
Education Leaders
Kyle Amber Clark, LCPC, ACS (she/her), The Learning Center for the Deaf (TLC)
Superintendent Robert A. Tremblay, Framingham Public Schools
Assistant Superintendent Joseph Corazzini , Framingham Public Schools
President Javier Cevallos, Framingham State University
Vice President Constanza Cabello, Framingham State University
President David Podell, MassBay Community College
Jake Hepler, Northeastern University School of Law
Frank Tipton, Christa McAuliffe Charter School
Danielle Kehoe, MS, CRA, The Learning Center for the Deaf
Kyle Amber Clark, The Learning Center for the Deaf
Business Leaders
Jim Giammarinaro, Metrowest Chamber of Commerce
Ava Collins, MetroWest Medical Center
Bowditch & Dewey
Towma Rastad
Scott Richardson, Gorman Richardson Lewis Architects (GRLA)
Rhiana L. Sherwood, Tenet Massachusetts
Susan Petroni, Publisher & Editor SOURCE
Non-Profit Leaders
Jay Kim, Foundation for MetroWest
Jim Cuddy, South Middlesex Opportunity Council
Eric L. Masi, Ed.D, Wayside Youth & Family Support Network, Inc.
Helen Lemoine, Leadership MetroWest
Martin D. Cohen, MetroWest Health Foundation
Paula Kaminow, Edward M. Kennedy Community Health Center
Lino Covarrubias, JFS of Metrowest
Steve Kerrigan, Edward M. Kennedy Community Health Center
Anna C. Cross, MetroWest Nonprofit Network
Paul Mina, United Way of Tri-County
Maria Rosado, Pelham Learning Center
Diane E. Gould, Advocates, Inc.
Katherine Garrahan, Alliance For MetroWest Unity
Elizabeth A. Soule, MetroWest Legal Services
Community Leaders
Esta Montano
Paul R. Joseph