OUT MetroWest Teaching Public About LGBTQ+ Identifies and Language
By Talia Heisey
***
FRAMINGHAM – It took giving up one lunch break for 32 individuals to become better educated about LGBTQ+ identities.
Out Metrowest in Framingham has been hosting free 45-minute training sessions throughout the pandemic, with this one led by Out Metrowest's director of outreach and communications Whitney Bazaar.
"The bulk of what we do is doing youth programs ….We consider these sessions to be part of our mission to be fulfilling our mission, because we're working with places to interact with youth," said Out MetroWest Director Julie Retallic.
The recent training session audience was made up of "a range" of parents, educators, donors, and more.
"It's a mix. The underlying thing in common is that everyone comes to it just wanting to learn more and think about how they can take that information back to the communities they're part ," said said Out MetroWest's director.
"Young people are really leading the shift in language and kind of owning different identities … Parents can come and ask us about that instead of having to, you know, ask their youth..or like, burden their own child to educate them constantly," said Retallic.
For a long time people's understanding of LGBTQ+ communities came from a representation in pop culture which can present its own challenges, said Retallic.
"I think pop culture has been helpful.. you have Elliott Page and Jojo Siwa, you know, coming out, and those are faces and people that are in our homes so that's it's helpful. But, I think we definitely see trends where the images that show up in sitcoms or whatever, or, or, you know, are often a stereotype," Retallic added.
When asked about what blindspots they've noticed community members have with their understanding of various LGBTQ_ identities, Kay Gordon Out Metrowest's program developer said "I think we're starting to see people at the sort of point in ally ship where they are starting to be able to recognize their shortcomings and I think that's part of why our trainings recently have been pretty popular as people
realize, like, Oh, I have questions. And let me find a place to ask them."
This need has led to the development of a list of frequently awkward questions.
"For a lot of people, it's the questions that they want to ask in order to be supportive, but don't know if they can, or if they should," Gordon said.
These questions are "about language to use and what to ask and what not to ask, and … some things I can do in my office, as I'm interacting with people to let them know that I am welcoming," added Retallic.
"We get questions about how to refer to trans or non binary people in the past, like, using dead name or incorrect pronouns," said Retallic.
"Just assume if they want you to know, they'll share it eventually. So yeah, what's too personal to ask is one that comes up a lot," Gordon explained.
"It's shifted a little bit more to be more, you know, kind of tips and tools. In a 45-minute training, we don't get to get that deep into a training," Retallic said.
As the list of questions has grown over time, so has the LGBTQ+ identities audience members want to learn about.
"The sessions have kind of been created around the information that people are most frequently looking for, which definitely has shifted in recent years, to be not as much about sexual orientation, but more about gender identity, gender expression," said Retallic.
Gordon said "that shift towards more trans questions, that that shift is has been really noticeable for people, especially if they haven't been following trans issues for a while. And so we get a lot of questions about like, why does it feel like there are so many more trans people."
Gordon credited this to "what I call social momentum, of there's more representation and people feel a little bit safer. Is that some of those trailblazers carved some of the way out for us."
"People are just learning [the terms] younger, and..exploring their identities sooner," they said.
One particular difficulty Gordan has seen people face is with understanding non binary identities.
"We have a lot of parents and grandparents and community members trying to wrap their heads around non binary identities," Gordon said.
"People get very hung up on, you know, the, the grammatical use of they even though it [has now been deemed grammatically appropriate to use]," said Retallic.
"We always use the example of how we use they all the time to refer to singular people," Retallic said. "If you find a backpack, or a wallet on the ground, and, you know, you say, Oh, I wonder who this belongs to, maybe I'll give them a call if I can find contact information, or I'll reach out to them."
"It's already in our vernacular and so that example, actually, I've seen..turn on the light bulb for a lot of
people." Retallic said.
While there are many trainings being offered across the MetroWest on LGBTQ+ identities, many institutions still lack an understanding of what it means to be LGBTQ+, and as a result how to support members.
"We definitely wish more places were doing it, we've offered it even for free to some school districts, where we've heard from parents that they need to do some work that they need to improve, particularly in regard to trans and gender expansiveness," said Retallic.
"Even when we've offered it for free, they haven't taken us up on it, and that's really frustrating when you are hearing that kids are struggling with the environment there and they, they won't take a free resource, but we work with a lot of school districts that are extremely willing and want to do the work," Retallic said.
Held in person before the pandemic, the virtual medium of the trainings has had its difficulties, but the virtual trainings also offer the opportunity to be more accessible to the public at large.
"It's harder to have those sort of one on one connections…we can stick around and answer questions [but] everyone, even if they have more questions, people get sort of sick of zoom and are happy to log out," said Gordon.
To address this, they've made small changes to the training.
"Just the small like, we're gonna take a snack break, and you can answer a question or two during the snack break…just those little bits of extra time," Gordon continued.
Even as disconnection has become a more prominent issue, the pandemic has created new opportunities for connection.
"It's not likely that 32 people would have been able to drive to Framingham, to do a 45-minute session during lunch, and then drive back because the people who attended were from many different towns, you know, we had someone at least from Worcester, maybe further, I'm not sure," Retallic said.
After the pandemic ends, "we might have hybrid part virtual, part in person trainings. … I could totally see us doing that. Or at least..record[ing them] and post[ing] for people who couldn't be there in person," Gordon said.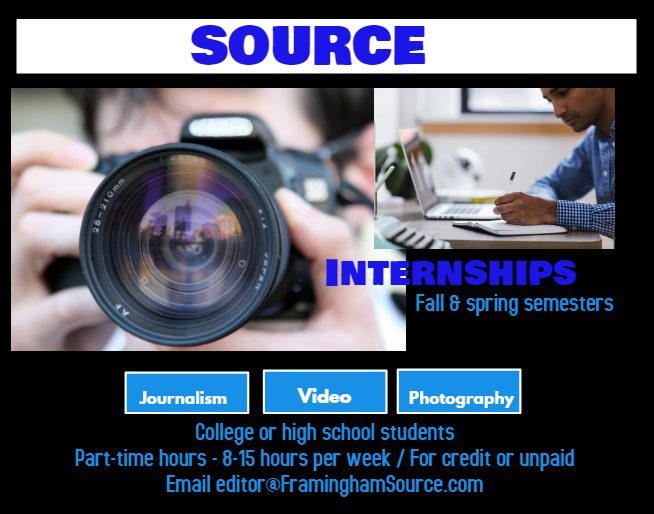 ***
Talia Heisey is a 2021 spring intern for SOURCE. Heisey is a current sophomore at the University of Massachusetts Amherst, pursuing a bachelor's degree in journalism and English. They has been a contributor to the Amherst Wire's campus news section since 2019, focused on covering the impact of COVID upon the UMass community. They has previously participated in the Center for Strategic and International Studies' Journalism bootcamp program.