[broadstreet zone="53130″]
FRAMINGHAM – Blue flags have been placed on the Framingham Center Common to honor the COVID-19 victims in the City of Framingham.
Open Spirit: A Place of Hope, Health & Harmony is sponsoring the interactive memorial on Framingham Centre Common.
As you drive or walk by, you will see a pathway created from small blue flags: one flag for each Framingham resident lost to this coronavirus pandemic, said the organization.
[broadstreet zone="58610″]
Residents are invited to "walk the pathway, pausing to honor the over-200 residents who have died: the grief we feel and the gift of their lives. Feel free to bring a permanent marker and write the name of someone you have lost on a flag," posted the organization.
On Tuesday, the Framingham Interfaith Community Association will hold a Memorial Service at 7 p.m.
https://us02web.zoom.us/j/83032374997, Passcode FICA2021
And on Wednesday, there will be a Candlelight Memorial Walk at 6:15 p.m. on the Framingham Centre Common.
[broadstreet zone="59948″]
***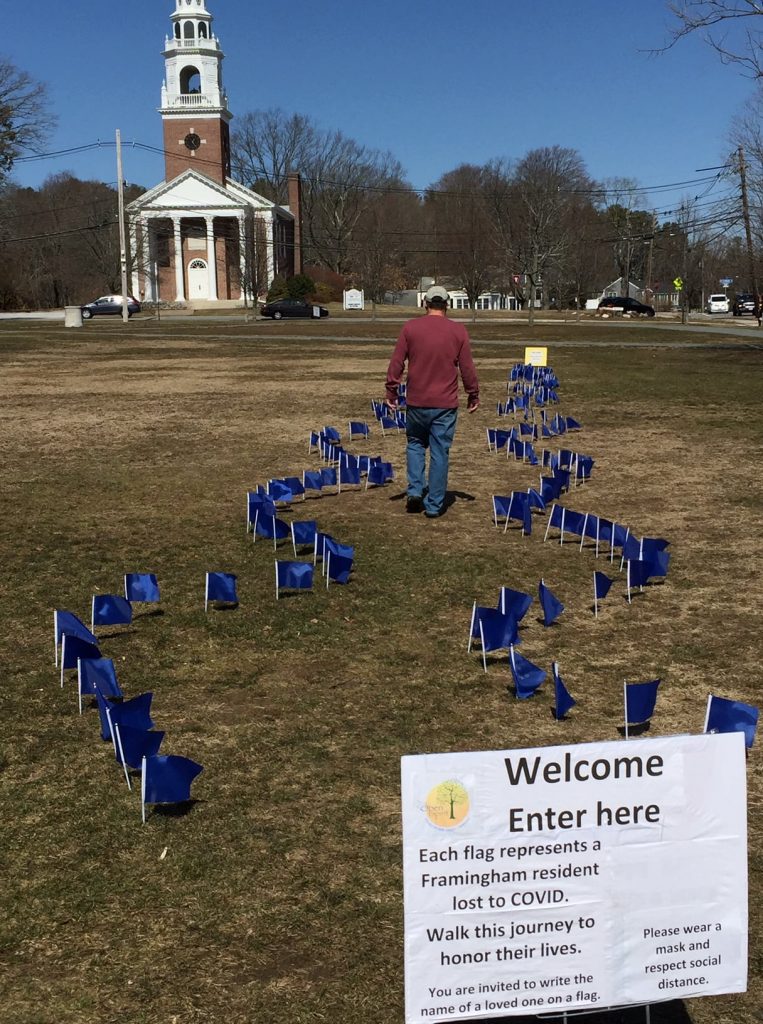 Photo courtesy of Open Spirit's Facebook page