Framingham Police Arrest Medway Woman on OUI Charge
FRAMINGHAM – Framingham Police arrested a Medway woman Monday night, after receiving a report of an intoxicated woman getting into a vehicle and driving off.
Police arrested at 9;10 p.m. on Edgell Road Julia Gluzman, 40, of 6 Ellis Street in Medway.
She was charged with operating a motor vehicle while under the influence of alcohol (second offense), disorderly conduct, resisting arrest, and a one-way violation.
Police received a call about a possible intoxicated woman getting into a vehicle on Temple Street, said Sgt. Rachel Mickens.
When officers arrived the vehicle was gone from Temple Street.
A detail officer heard the radio transmission and spotted the vehicle "facing the wrong way" on the center bridge near Main Street & Edgell Road, according to Sgt. Mickens.
"Gluzman struggled with officers when they tried handcuffing her and was yelling obscenities at them," said Sgt. Mickens.
She was scheduled to be arraigned today, March 16 at Framingham District Court.
***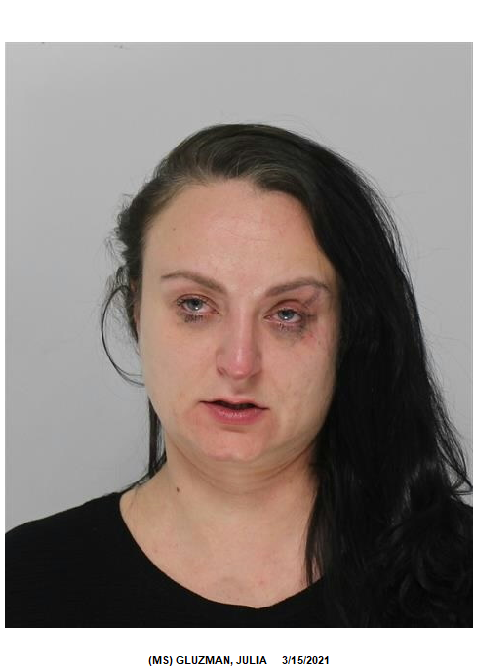 Framingham Police booking photo