Framingham Mayor Visits New, Free COVID Testing Site at Father Maschi Parish Center
FRAMINGHAM – Project Beacon opened its second, free COVID-19 testing site in the City of Framingham today, February 24, as part of the Commonwealth's Stop the Spread program.
The new walk-through COVID-19 testing site is at Saint Tarcisius Parish on Waverly Street inside the Father Maschi Parish Center.
Project Beacon already operates a free, drive-thru COVID testing site in the Framingham State University parking lot on Franklin Street.
The District 8 walk-through site is open Mondays, Tuesdays, and Thursdays from 11 a.m. to 7 p.m. and Wednesdays and Fridays from 8 a.m. to 4 p.m. but by appointment only. Visit https://app.beacontesting.com/login to make an appointment.
The last walk-through testing site closed in December 2020. It was outdoors at SMOC HQ on Bishop Street.
Mayor Yvonne Spicer toured the new site today.
No insurance is needed and it is open to all Massachusetts residents, not just Framingham residents.
***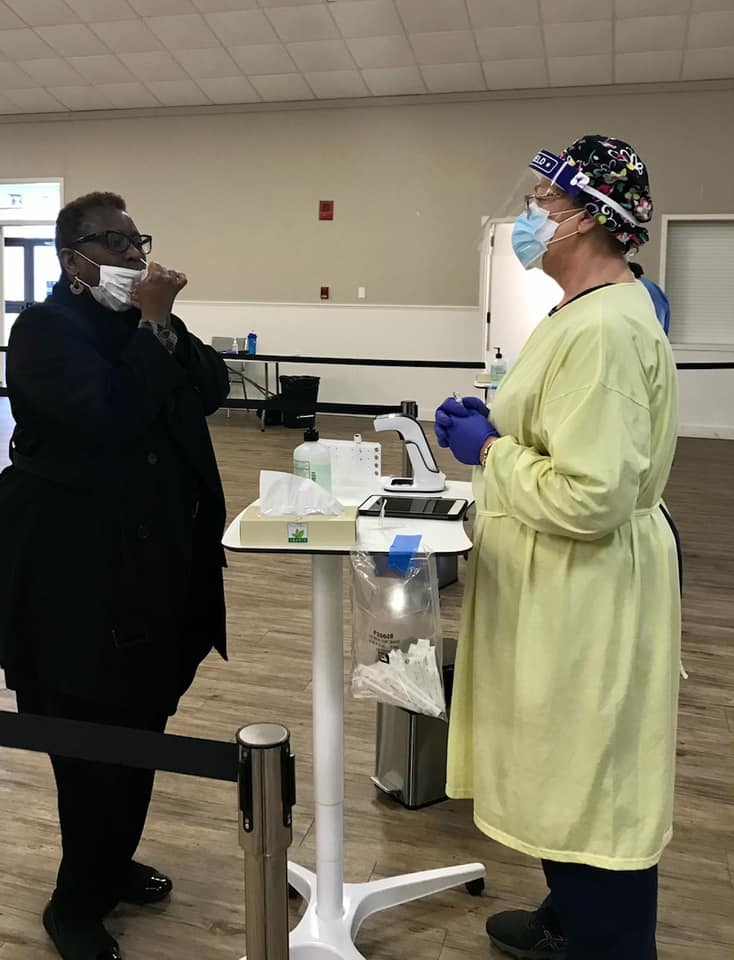 Photo courtesy of the City of Framingham social media