UPDATED: Natick Man Arrested on Fentanyl Distribution and Weapons Charges
Originally posted on February 16. Updated on February 17.
***
FRAMINGHAM – Framingham Police and MetroWest Drug Task Force arrested a Natick Man on drug and weapons charges on Friday afternoon, February 12 at 105 Hollis Street.
Framingham Patrol Officer stopped his vehicle and arrested at 1:38 p.m. Roberto Andino, 21, of 304 West Central Street of Natick.
He was charged with drug trafficking (Fentanyl more than 10 grams), carrying a firearm without a license, possession of a firearm with defaced serial number, possession of ammunition without a firearms ID card, and warrants.
"Patrol officers stopped the vehicle" and made the initial arrest, said Framingham Police Lt. Patricia Grigas.
Task force members "assisted with additional investigation," said Lt. Grigas.
At his Natick residence, task force members found more Fentanyl, a Glock 9mm firearm, and ammunition, said Lt. Grigas.
***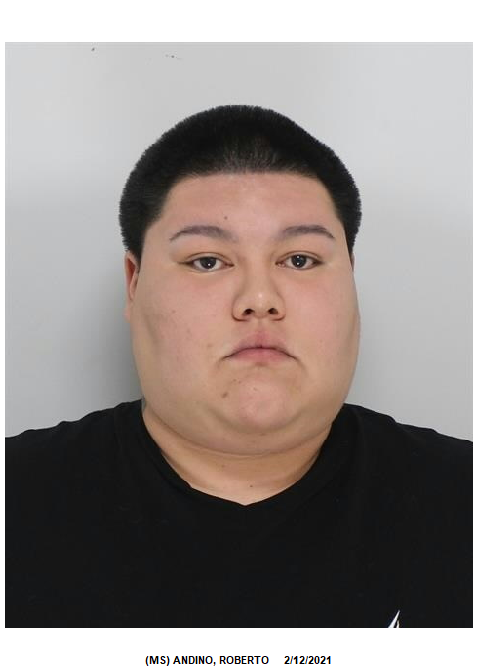 Framingham Police booking photo