Framingham High's Bossange Runner-Up In Massachusetts Shakespeare Competition
By Samantha Searles
***
FRAMINGHAM – Framingham High senior Hannah Bossange was named the runner-up in the Massachusetts English Speaking Union National Shakespeare Competition, last weekend.
"This is our first year entering since 2004 and we are so thrilled for the honor Hannah has brought to our department," said Framingham High Fine and Performing Arts Department Head Chris Brindley.
"The English-Speaking Union National Shakespeare Competition is a performance-based educational program for high school kids," Bossange said. "There are 60 branches around the country that have students perform one Shakespeare monologue and one sonnet. This year it was all live through Zoom."
Like many performances, awards for the performing arts have gone virtual during the coronavirus pandemic.
Bossange said the new form has both positives and negatives.
"It's definitely hard to find motivation sometimes," she said. "Even when we get the chance to do virtually live stuff, it can still feel like [you're] just talking to yourself. It's like my brain knows that there's other people on the other side of the screen that are actually experiencing what I'm doing, but my body just thinks they're a video or something. It doesn't feel as vulnerable or risky as having to do stuff in the same room as people," she said.
The competition has multiple stages, each getting progressively more difficult. "Myself and around 15 other kids performed our pieces on February sixth for the Boston branch judges. Seven of us were chosen to compete in the finals on the thirteenth to move on to the national level. The finalists also had to do a cold reading of a new Shakespeare monologue. I was the runner up so if the winner cannot compete on the date of the national competition, I [will] fill in," the Framingham High senior said.
When choosing performance pieces, Bossange used prior experience and context to create a memorable show; the monologue from Act 3, Scene 4 of Cymbeline (as Imogen) and Sonnet #130.
"In the second semester of Acting and Playstudy, which is a class I took in my junior year, I prepared these pieces and worked through Stanislavski's 10 steps to creating a character, she said.
"I chose the monologue because it shows a character going through something. Imogen's point and feelings change throughout it. It's harder to find many good female Shakespeare monologues like that than it is to find male ones," she said.
"At this point of the play, she has just found out that the servant [of] her fiancé, Posthumus, sent to accompany her on her trip to meet him was actually ordered to kill her. Posthumus was told that she cheated on him but this is untrue. Imogen then assumes he wants her dead because he has another lover, so she begs the servant to kill her. It's a great moment because she is begging someone to kill her who doesn't want to because of the anger she has for someone she still loves," said Bossange.
Not all Shakespeare is doom and gloom, though, said the Framingham High senior.
"The sonnet [I performed] is making fun of love letters and poetry about love. It's a statement about how love doesn't need to be justified with hyperbolic similies and metaphors. I found it funny because Shakespeare is making fun of himself," said Bossange. 
Bossange appreciates both the humor and depth of Shakespeare's work, adding that he, "…articulates very relatable yet specific emotions so well. For example, in the monologue I did, Imogen talks about the pain of imagining your lover in the future regretting losing you. I think it captures how illogical love is. It doesn't go away even if someone wrongs you. You can still feel it even though you're angry. Shakespeare's words feel good… because of the rhythm. As an actor playing a character he created, you get to act like you're coming up with some of the best poetry in the world on the spot."
Bossange, who plans to study both acting and journalism after graduation, has a hard time choosing a favorite piece of Shakespeare.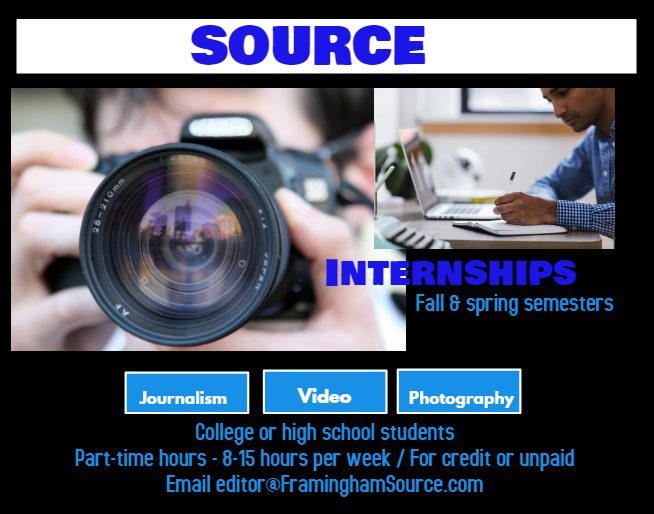 "Out of the Shakespeare I've read, I love Othello. I got to see it in Cambridge at the American Repertory Theater and it was so good. They had an amazing Iago," she said.
For Bossange, performing, even virtually, is an important part of her life.
"I have an easier time being vulnerable on stage than off. [Virtual performances are] easier because when I'm nervous I can just minimize a window and act like they're not there. But succeeding in that way or just doing anything virtually doesn't feel like as much of an achievement as doing it in a room full of people. And I think it feels the same way for the audience. We all have to trick our monkey brains into thinking that live is actually live," said Bossange.
The ESU National Shakespeare Competition is a performance-based educational program serving grades 9-12.
Since 1983, the competition has engaged more than 360,000 young people. Approximately 2,500 teachers and 20,000 students in nearly 60 ESU Branch communities participate each year.
The ESU National Shakespeare Competition is aligned with modern educational practices.
Participating students:
practice essential skills such as critical thinking, close reading and public speaking
work through all 6 levels of Bloom's taxonomy,from recall to creation, increasing self-confidence through reading, analysis and performance of Shakespeare
have multiple points of entry to explore universal themes and are challenged to decode for themselves the complex beauty of Shakespeare's language 
work with teachers and peers in a student-centered program of experiential and cross-curriculum learning
meet local, state and national standards in English Language Arts and Drama.
The ESU National Shakespeare Competition has been recognized by the Globe Center (USA), the Children's Theatre Foundation of America and the American Academy of Achievement. 
***
Samantha Searles is 2021 Spring SOURCE intern. Searles is a senior at Suffolk, University and will graduate in May with a BA in Broadcast Journalism. She is passionate about bringing communities together through the news. When not in classes or writing, she is an activist and semi-professional theater actress. She is also a member of Queen City Improv, a NH improv group, and the favorite of her family's AmStaff "puppy, Saffie. 
***
Photos courtesy