By Talia Heisey
***
[broadstreet zone="53230″]
FRAMINGHAM – There was a lot of activity at the Joseph P. Keefe Technical High School during the first week of February.
Members of the Junior class were in the school for the first time in 2021, and on Saturday the regional technical high school hosted the City of Framingham's first COVID-19 vaccine clinic.
Last fall, the school's parking lot served as a free COVID-19 testing spot for thousands, under the state's Stop the Spread program.
The COVID-19 vaccine site for Framingham's at-risk 75+ population, was organized, in part, by Domenic Jannetti, Keefe's director of facilities,
Jannettti's staff members, along with the Framingham Board of Health and "a number of volunteers, staff members, [and] people on site to help make that a possibility" explained Keefe's Superintendentof Schools Jonathan Evans at Monday night's School Committee meeting.
The City of Framingham said it distributed 459 Moderna vaccines on Saturday – 320 Framingham to residents and 139 to nonresidents, all over the age of 75.
"I think it was set up well … it was a pretty successful day from what we heard," Evans told the School Committee.
[broadstreet zone="59945″]
The clinic was the first time non-Keefe staff or students had been inside the 750 Winter Street building since March 2020, said Supt. Evans.
"We're going to continue to do that on Saturdays and even explore perhaps an opportunity in February during the vacation week, whenever our building could be used as a community resource we want to do it … as long as there are vaccinations available to give and there's a need from the city we want to be there for them," said Evans.
"We would love to one day be a host site for educators to get their vaccinations when the time comes," said Evans. "But until then we're going to do all we can to support our community.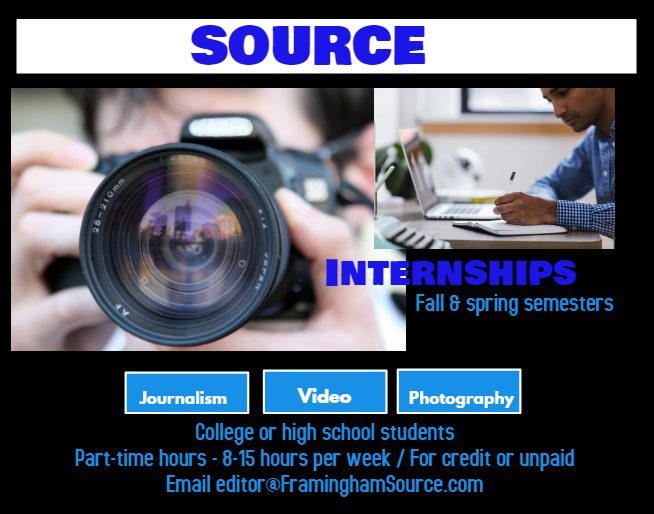 This City's first COVID vaccine clinic ended the first week of the school's new hybrid learning model. Each of the school's grades are in-person over a 4-week cycle.
Evans said Keefe is interested in continuing hosting vaccine clinics as long as it "doesn't impact our day function or have populations of people colliding between students and the public."
The City of Framingham and the Framingham Medical Reserve Corps announced its second COVID vaccine clinic for Saturday, Feb. 13 at Keefe Tech. Registration opens Wednesday at noon.
[broadstreet zone="59947″]
***
Talia Heisey is a 2021 spring intern for SOURCE. Heisey is a current sophomore at the University of Massachusetts Amherst, pursuing a bachelor's degree in journalism and English. They has been a contributor to the Amherst Wire's campus news section since 2019, focused on covering the impact of COVID upon the UMass community. They has previously participated in the Center for Strategic and International Studies' Journalism bootcamp program.