VIDEO: Framingham Disability Commission Honors Late Co-Founder Karen Foran Dempsey
By Luke Canavan
***
FRAMINGHAM – At its first meeting in 2021, the Framingham Disability Commission met virtually to honor their late co-founder Karen Foran Dempsey, who died on December 24, 2020 at the age of 54.
Dempsey first co-founded the Framingham Disability Commission back in 2002 in hopes of helping other people with disabilities such as herself. She was also elected to serve on the Framingham School Committee in 2019, representing the district where her two twin sons attended both primary and middle school.
The virtual meeting last Wednesday, January 27, was led by Commission chair Richard Finlay and attended by coworkers, supporters, and friends of Dempsey. Among them was Jeffrey L. Dougan, Assistant Director for Community Services at the Massachusetts Office on Disability (MOD).
"I really just want to extend MODs condolences to [her husband] Mark, to the Commission, to Framingham," said Dougan. "She was an ally, an advocate, and she'll be sorely missed. We lost an icon in the disability community with the loss of Karen."
Many members of the Framingham Disability Commission also shared their sentiments for Dempsey.
"Karen was a very dear person to me. I learned a lot from her. I miss her so much," said Commissioner Sheryl Goldstein. "I am going to continue her fight as much as [I] can throughout Framingham."
"I have known Karen for over 25 years. I have known her as a volunteer [and] a board member. She's been a board officer, clerk, chair… I've known her as a coworker, and a fellow commissioner since 2008," said Commissioner Treasurer Rose Quinn. "Through all those times, she was exactly the same person, as she was a volunteer and board chair, and throughout all of that, she was always a very good friend."
"She was a soldier that was a real trooper, that could help us win a fight and make our voices heard," said Commissioner Andrew Cummings "On behalf of my family, we wish you all the best, and our condolences to your loss." Cummings then added, "Let's keep on rolling with it for Karen until we cannot fight anymore!"
Vice Chair Susan Santone then chimed in with a personal anecdote about Dempsey.
"My favorite story was the time she came out of Stop & Shop, and she had pushed the button to open the door on her van to have the wheelchair [ramp] come out," started Santone. "What she didn't know was some man, which I believe was in a Mercedes, parked in the access aisle, and her ramp got stuck on that person's car. Karen, [although] many people would've been angry, saw the comedy in it. She just said, 'Welp, I guess he'll never do that again, will he?'"
Ron Rego, Director of Media Services for the City of Framingham created a video tribute of Dempsey. The video aired during the Framingham Disability Commission meeting and is attached to this report courtesy of Rego & The Government Channel
Rego talked about first meeting Dempsey at the weekly Framingham Selectmen meetings.
"We began collaborating on some programming, and really became great friends," said Rego. "[She] taught me a lot about how to think about making the world inclusive, and seeing problems that many don't consider if you're not facing them."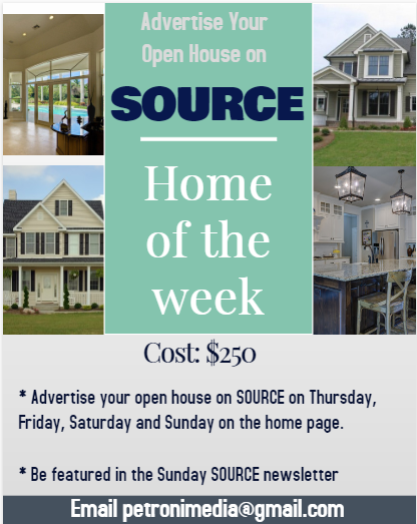 Dempsey's sister, Janet Leombruno, also spoke about the things she learned from Dempsey.
"There was something about her way that she could go in and be tough," said Leombruno, who was elected to the City Council on the same 2019 ballot Dempsey was elected to the School Committee "She would say, 'Nothing about us, without us,' and 'Don't be an afterthought, be a forethought.'"
As made clear by the fond memories and praise shared by many, Karen Foran Dempsey was beloved by both the Framingham and Massachusetts community. She will be dearly missed.
A high school scholarship has been recently set up in Karen Dempsey's name, which aims to provide financial support for post-secondary education to one well-deserving student with a physical disability. The scholarship currently accepts donations, which can be made by visiting City Hall Systems online.
***
Luke Canavan is a spring 2021 SOURCE intern. He is currently a senior at the University of Massachusetts Amherst, where he studies Communication and English. He is passionate about film, television, writing, and literature, and upon graduation, he hopes to work in the entertainment industry full-time, where he can pursue his love for storytelling.