2 Injured When Vehicle Crashes Into Garage
NATICK – Two individuals were injured when a vehicle crashed into a garage overnight in Natick.
Fire and police responded to a car into a garage with heavy entrapment at 148 Hartford Street.
Companies needed a wrecker to pull the car out of the structure, according to fire & police.
A medical helicopter transported one patient. Ambulance transported a second patient to a Boston Hospital.
Police are investigating.
***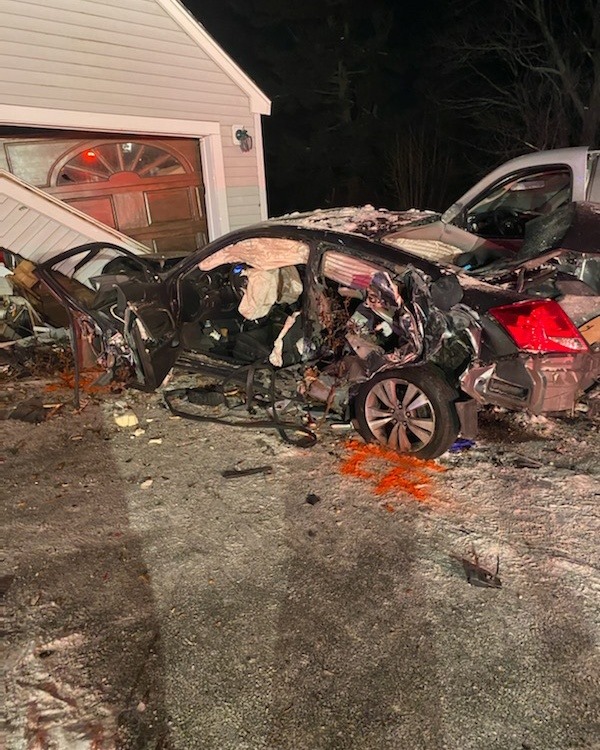 Photo courtesy of Natick Fire Department