Senator Markey Introduces Legislation To Help Identify Environmental Justice Communities
The following is a media release from Sen. Ed Markey, who was elected by voters in the Commonwealth of Massachusetts to serve the state in Washington DC in the US Senate. He is a Democrat.
***
WASHINGTON DC – Senator Edward J. Markey (D-Mass.), Senator Tammy Duckworth (D-IL) and Congresswoman Cori Bush (MO-01) yesterday, January 28, announced the introduction of the Environmental Justice Mapping and Data Collection Act of 2021, legislation that would take ground-breaking steps toward identifying and connecting environmental justice communities with policy outcomes.
This legislation, written through collaboration with grassroots environmental justice leaders, aims to create and authorize funding for a system to comprehensively identify the demographic factors, environmental burdens, socioeconomic conditions, and public health concerns that are related to environmental justice and collect high-quality data through community engagement and a government-wide interagency process.
These data would be used to build layered maps depicting which communities experience environmental injustices, and would assist the Biden administration in directing at least 40 percent of the investment in a clean and climate-safe future into communities that have been harmed by racist and unjust environmental practices.
"We have long-known that communities of color and low-income communities have experienced unsustainably high pollution levels, and this pandemic has made it even more clear how inextricably connected pollution is with public health," said Senator Markey. "As we rebuild our health and our economy, we need to make sure justice is at the heart of every policy, and that means having an evidence-based method for targeting investments and protective policies toward those who have faced the most harm. Systemic racism needs systemic solutions, and this legislation will take an important step in ridding of these historic injustices."
"As our nation rebuilds from this deadly pandemic, we must continue prioritize working to ensure every American has the right to breathe safe air, drink clean water and live on uncontaminated land regardless of their zip code, the size of their wallet or the color of their skin," Senator Duckworth said. "In order to help achieve this goal and more effectively target our investments, we need better data that improves our understanding of what communities have been most impacted by systemic racism. That's why I'm proud to help Senator Markey introduce this critical legislation today."
A one-pager of the bill can be found HERE.  
The bill has support from over 70 grassroots and environmental organizations, including GreenRoots, Sunrise Movement, Alternatives for Community and Environment, Missouri Coalition for the Environment, Action St. Louis, Front and Centered, Climate Justice Alliance, Michigan Environmental Justice Coalition, Deep South Center for Environmental Justice, California Environmental Justice Alliance, WE ACT for EJ, Evergreen Action, Renew Missouri, St. Louis County Branch of the NAACP, Union of Concerned Scientists, Data for Progress, Moms Clean Air Force, The Wilderness Society, and Sierra Club, in addition to over 40 leading environmental justice scholars
In the House of Representatives, Reps. Jesús G. "Chuy" García (IL-04), Alcee L. Hastings (FL-20), Ro Khanna (CA-17), Adriano Espaillat (NY-13), Bennie Thompson (MI-02), Alan Lowenthal (CA-47), Nanette Diaz Barragán (CA-44), Terri A. Sewell (AL-07), Gwen S. Moore (WI-04), Debbie Wasserman Schultz (FL-23), Jerrold Nadler (NY-10), Mondaire Jones (NY-17), Eleanor Holmes Norton (D-DC), Mark DeSaulnier (CA-11), Alexandria Ocasio-Cortez (NY-14), Rashida Tlaib (MI-13), Grace Napolitano (CA-32), Bonnie Watson Coleman (NJ-12), Emanuel Cleaver, II (MO-05), Jamaal Bowman (NY-16), Juan Vargas (CA-51), Chellie Pingree (ME-01), Earl Blumenauer (OR-03), Ritchie Torres (NY-15), Gerald E. Connolly (VA-11), Lisa Blunt Rochester (D-Del.), Doris Matsui (CA-06), Hank Johnson (GA-04), A. Donald McEachin (VA-04), Diana DeGette (CO-01), Ayanna Pressley (MA-07), Jim Cooper (TN-05), and Raul Grijalva (AZ-03) have joined the legislation as original co-sponsors.
"Environmental justice communities are not abstract entities to be treated solely as talking points. These are real places, with real people facing quintessential challenges engendered and exacerbated by decades of environmental racism and systemic and wanton dehumanization that renders Black, Brown, Indigenous, Asian, and poor white communities into sacrifice zones," said Anthony Rogers-Wright, Director of Environmental Justice at New York Lawyers for the Public Interest (NYLPI). "This EJ community mapping tool is essential to determining where Federal and State dollars should be primarily allocated and central to advancing other key legislation that directs investment to historically marginalized communities. Senator Markey's legislation and the process by which his staff created it lift up the interests and voices of the communities hit first and worst by the climate crisis in alignment with the Jemez Principles – the package and the process both warrant praise and appreciation."
"Senator Markey's bill to create an EJ road mapping tool and a committee to confront these issues could not come at a better time. The Environmental Justice communities are at a higher risk of contracting Covid-19. Highly polluted areas have been shown to have higher rates of infection of this virus. We have to clean up our act to protect vulnerable communities. This bill will help us to do that," said Mela Bush Miles, Transit-Oriented Development Director at Alternatives for Community and Environment. "ACE has spent over a quarter of a century working to address Climate, Transit and Environmental Justice and the disparate impact to protected groups when corporations and municipalities have no accountability. We are in support of this bill as it hits many markers like creating a fund to support the cleanup of toxins. The establishment of a committee to oversee and make recommendations is essential; it must include an advocate that has real lived experience with the issues at hand."
"I have reviewed and support Senator Markey's bill to establish an environmental justice mapping committee. The bill addresses the important need for developing a tool to create a national map of Black and other people of color communities who are disproportionately burdened by pollution. Importantly, the bill sets forth the collection of data on a range of factors contributing to environmental injustice and racially disparate climate vulnerability. A major strength of the bill is the recognition of the importance of the data to guide corrective action and contribute to overcoming the longstanding barriers to environmental justice," said Beverly Wright, Executive Director of the Deep South Center for Environmental Justice. "I am pleased with the provisions of the bill that value community participation on the proposed environmental justice mapping committee as well as in the work of the committee to engage communities in developing, updating, and ground-truthing the tool for mapping and data collection."
"As a national alliance of frontline groups and environmental justice organizations, the Climate Justice Alliance is excited to support the establishment of this interagency committee as a good starting point and first step toward engaging the very communities who have bared the brunt of environmental racism and injustice for far too long," said Elizabeth Yeampierre, Executive Director of UPROSE and Board Co-Chair of the Climate Justice Alliance. We look forward to ensuring it truly supports those communities most impacted, those who are forging local climate justice solutions that stop the practice of sacrifice zones continued through false solutions, and rather resource just, community based solutions that leave no one behind."
"The Environmental Justice Mapping and Data Collection Act of 2021 is a foundational step toward improving the conditions of Black, Indigenous and People of Color living with a high environmental exposure. "The Act" does more than just identify these communities-many of which we know have existed for generations, but actually positions these communities to see the kind of policy outcome that will directly improve people's lives," said Jamesa Johnson Greer, Climate Justice Director at Michigan Environmental Justice Coalition, a member organization of the Climate Justice Alliance.
"The Environmental Justice Mapping and Data Collection Act of 2021 addresses the critical need of accurately identifying communities who have been systematically overexposed to pollution and contamination for way too long. Importantly, the Act incorporates other indicators of vulnerability, such as income, unemployment, homeownership, and educational attainment levels, rent burden, and linguistic isolation into the indicators for identifying environmental justice communities, recognizing how these injustices intersect and reinforce each other," said Basav Sen, Climate Policy Director at the Institute for Policy Studies.
"We don't just need to bring our energy, technology and infrastructure into the 21st century, we also need to modernize our data and mapping capabilities—especially if we want to keep campaign promises to communities of color harmed by poverty and pollution," said Marcela Mulholland, Political Director at Data for Progress. "Senator Markey's Environmental Justice Mapping and Data Collection Act of 2021 is a critical piece of legislation that will empower communities and policymakers with the data they need to advance equitable policies in the fight against climate change."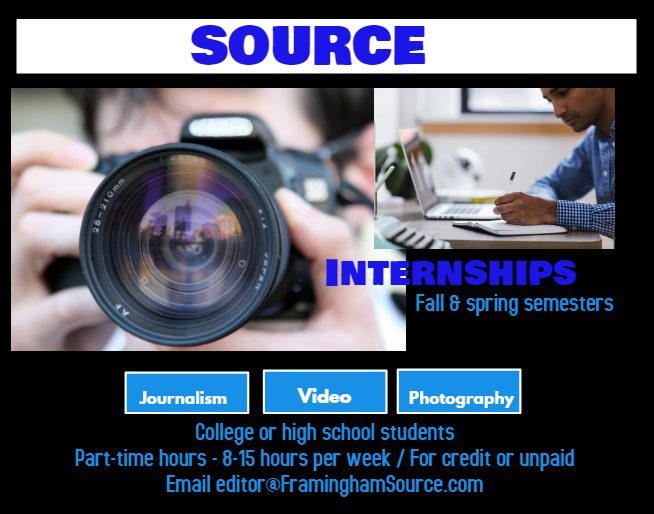 "This bill from Senator Markey is a critical step towards rectifying the harm of generations of environmental racism," said Evergreen Action Executive Director Jamal Raad. "Sen. Markey's Environmental Justice Mapping and Data Collection Act of 2020 provides a roadmap for environmental justice, by empowering the federal government with new tools to identify which communities have been disproportionately harmed by climate change and pollution. The legislation also rightly makes clear that affected communities must have a seat at the table throughout the decision making process. Sen. Markey's bill will provide critical data to help President Biden fulfill his plan to invest 40% of federal green spending in frontline communities and jumpstart the path to environmental justice in America."
"Senator Markey, Senator Duckworth, and Congresswoman Bush's EJ mapping bill is a comprehensive, long-overdue effort to ensure federal investment in the mapping and data collection needed to identify communities harmed by or at risk of suffering environmental injustices. These maps and data of new and existing sources of pollution can form the bedrock of a range of national policies to benefit communities that have long been marginalized by systemic racism and its accompanying adverse environmental, economic and public health burdens," said Adrienne Hollis, Senior Climate Justice and Health Scientist at the Union of Concerned Scientists. "This bill also provides a clear process for the federal government to interact in a true and transparent partnership with stakeholders, including environmental justice communities and advocates. Additionally, it acknowledges the invaluable contributions of existing data, historical knowledge and information, community science– including data gathered by affected communities, and academic science. This legislation is a giant step in the right direction."
"After decades of segregation and disenfranchisement, environmental justice communities throughout New England are now bearing the brunt of climate and health threats like dirty air, extreme heat, and flooding," said Conservation Law Foundation President Bradley Campbell. "Senator Markey's bill will ensure that these communities get the resources they need to protect their families and businesses while giving them a voice in government decisions that affect them. This bill recognizes that it's past time to remedy the longstanding injustice suffered by frontline communities."
"Climate change, worsening natural disasters, and decades of toxic pollution have all compounded to create a detrimental force working against Black, Brown and Indigenous communities who are living in sacrifice zones," said Mustafa Santiago Ali, vice president for environmental justice, climate and community revitalization at the National Wildlife Federation. "Senator Markey's bill will help identify gaps in data and resources to direct funding where it is truly needed so we can help ensure frontline and fence line communities are afforded the same protections as everyone else."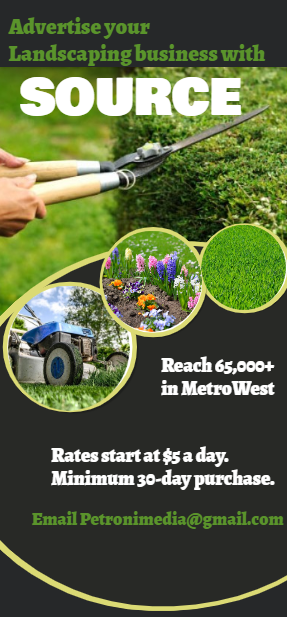 "Technology like geospatial mapping tools can help us understand the burdens that frontline and fenceline communities face," said Dr. Sacoby Wilson, Director of the Community Engagement, Environmental Justice and Health (CEEJH) lab at the University of Maryland. "Properly investing in these tools, and using them to drive decision-making will help us advance climate equity and environmental justice, which is crucial if we want to create healthy and resilient communities for all particularly for populations whose communities have been used as sacrifice zones."
"This bill is an essential first step in ensuring that climate investments benefit the communities that need them most. Passing this bill would help communities to fight for home energy retrofits for low-income households, increased public transit, healthy green retrofits to schools, and remediation of existing pollution. From a social science perspective, this bill does an excellent job highlighting the broad range of metrics needed to fully capture environmental injustice," said Daniel Aldana Cohen, Assistant Professor of Sociology and Director of the Socio-Spatial Climate Collaborative at the University of Pennsylvania.