Crash on Mass Pike Wednesday Morning
NATICK – Mass State Police are reporting a tractor-trailer vs a car crash on the Mass Pike westbound in Natick this morning, January 27.
The overnight snow has made the commute slippery and the right lane is closed, said the Mass State Police, just after 8;15 a.m.
The crash happened just before former Exit 13 at mile marker 117.6, across from the Natick Service Plaza.
There were no injuries, said Mass State Police.
***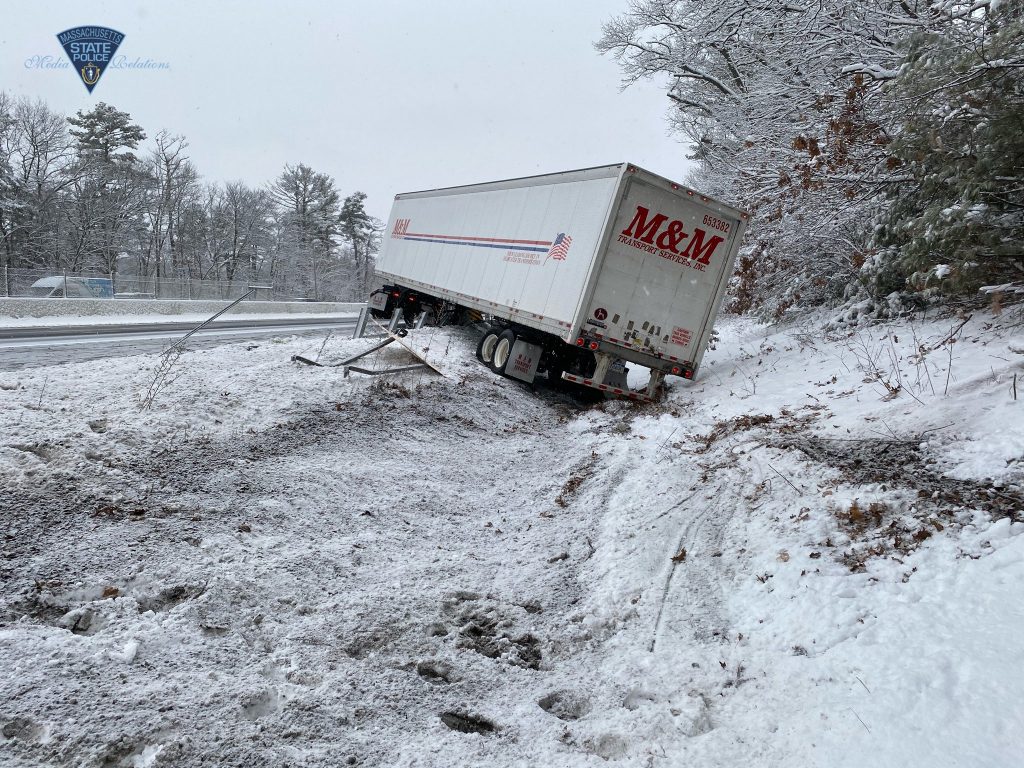 Photos courtesy of Mass State Police