UNO Pizzeria Offering $5 Pizzas in January for Restaurant Workers
FRAMINGHAM – Throughout the month of January, participating UNO Pizzeria & Grill locations wants to recognize and celebrate restaurant workers for their hard work and efforts throughout the pandemic with the best way they know how– a $5 pizza offer.
During a time when the hospitality industry and its workers have been impacted tremendously, UNO Pizzeria & Grill wants its fellow restaurant workers to know that we're all in this together. 
On Mondays, Tuesdays and Wednesdays through January 27, restaurant workers are encouraged to stop by and dine-in any participating location for a delicious $5 individual Deep Dish or Chicago Thin Crust pizza (including UNO's gluten-free options). Upon dining in, restaurant workers should ask their server for the "$5 Restaurant Worker Pizza" in order to enjoy the special offer.
UNO's is excited to bring comfort and happiness to their guests with fan-favorites like the Chicago Classic Deep Dish Pizza topped with extra sausage and cheese and the delicious BBQ Chicken Thin Crust Pizza.
While at UNO's, guests must maintain 6′ social distancing from others and wear a face mask, except when eating or drinking. In addition to social distancing, UNO's has also incorporated single-use menus and sanitation of all touchpoints & tables/booths after each seating. All team members are required to wear face coverings. Wellness protocols and temperature checks for all team members before shifts have also been initiated. 
There is a location on Route 9 in Framingham. It is valid for dine-in only on every Monday, Tuesday and Wednesday through January 27 
Offer is for restaurant workers only; not entire party. Not valid with other offers, coupons, and discounts.
***
Based in Boston, Massachusetts, Uno Restaurant Holdings Corporation includes approximately 90 company-owned and franchised UNO Pizzeria & Grill restaurants located in 18 states, and the District of Columbia, India, and Saudi Arabia. UNO is all about connecting people over pizza – from its famous Chicago Deep Dish, which UNO invented in 1943, to its Chicago Thin Crust, to its gluten-free and vegan pizzas. The Company also operates Uno Foods, a consumer packaged-foods business which supplies supermarkets, airlines, movie theaters, hotels, airports, travel plazas, and schools, with both frozen and refrigerated private-label foods and UNO branded products. For more information, visit www.unos.com.
***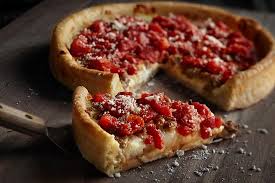 Press release and photo from UNOs
—