MutualOne Bank's $8,500 Grant Supports Traffic Calming Art in Natick Center
The following is a press release from MutualOne Bank
***
NATICK – Steven M. Sousa, executive vice president and chief operating officer of MutualOne Bank and a MutualOne Charitable Foundation trustee has announced an $8,500 grant to the Natick Center Cultural District (NCCD) to fund community public art in eight traffic calming areas in Natick Center.
According to NCCD Executive Director Athena Pandolf, the traffic calming areas – or bump-outs – were specified in a recent outdoor dining and pedestrian safety project conducted by the firm of Nelson Nygaard working with the Town of Natick.
"Traffic calming is a design strategy that aims to improve safety for pedestrians and cyclists in the downtown area," said Sousa. "As a local business with a downtown presence, we are pleased to support this effort."
The $8,500 grant to the Natick Center Cultural District was among awards totaling $131,500 in the Foundation's most recent round of funding.
Established in 1998 as the philanthropic arm of MutualOne Bank, the MutualOne Charitable Foundation has since donated over $5 million to charitable, educational, and civic initiatives that improve and enrich the quality of life in Framingham, Natick, and surrounding communities.
MutualOne Bank, which operates under an 1889 state charter, has full-service offices at 828 Concord Street and One Lincoln Street in Framingham and at 49 Main Street in Natick, a Commercial Loan Center at 160 Cochituate Road in Framingham, and a Residential Loan Center at 49 Main Street in Natick.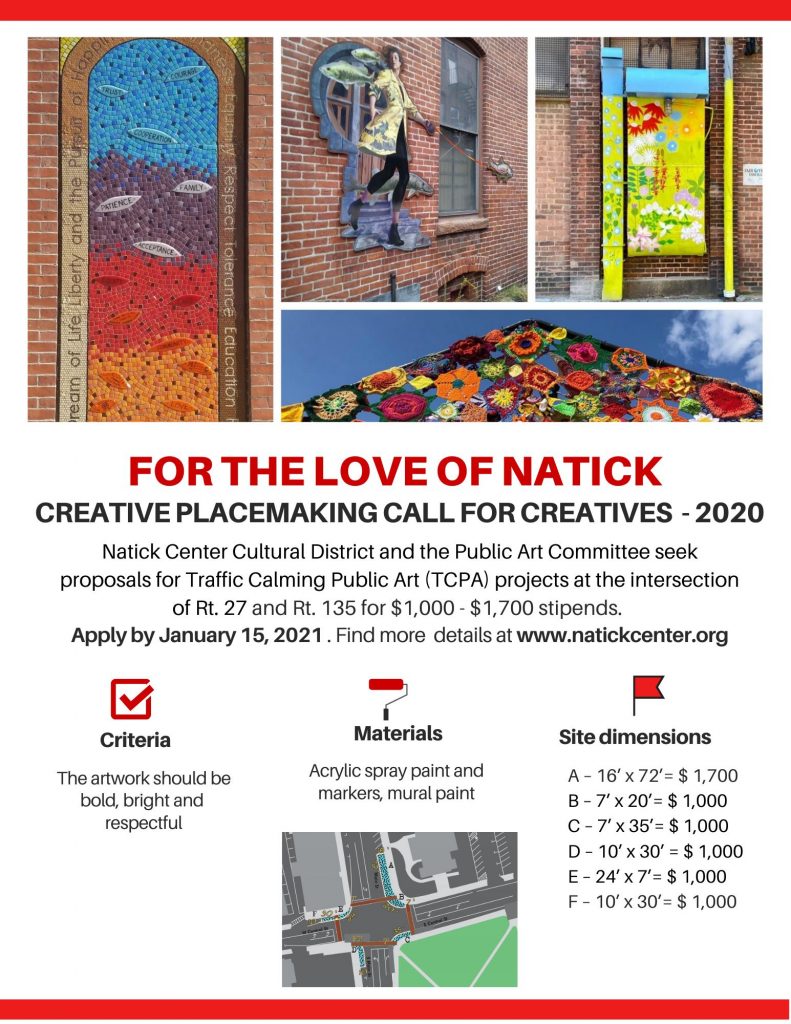 Photo courtesy of Natick GIS