Photo of the Day: Ugliest Sweater Winner at Branches of Framingham
FRAMINGHAM – Residents and employees decorated Gingerbread houses while listening to Christmas music videos last Thursday.
Also last week, the senior living center held an all associate Christmas party & ugly sweater contest.
Both associates and residents competed with festive wear to be the proud winner of the "Ugliest" sweater.
First place went to Kate, said Branches.
Kudos to Chef Jeremy for suppling tempting Holiday pastries and cookies, posted Branches of Framingham on social media.
***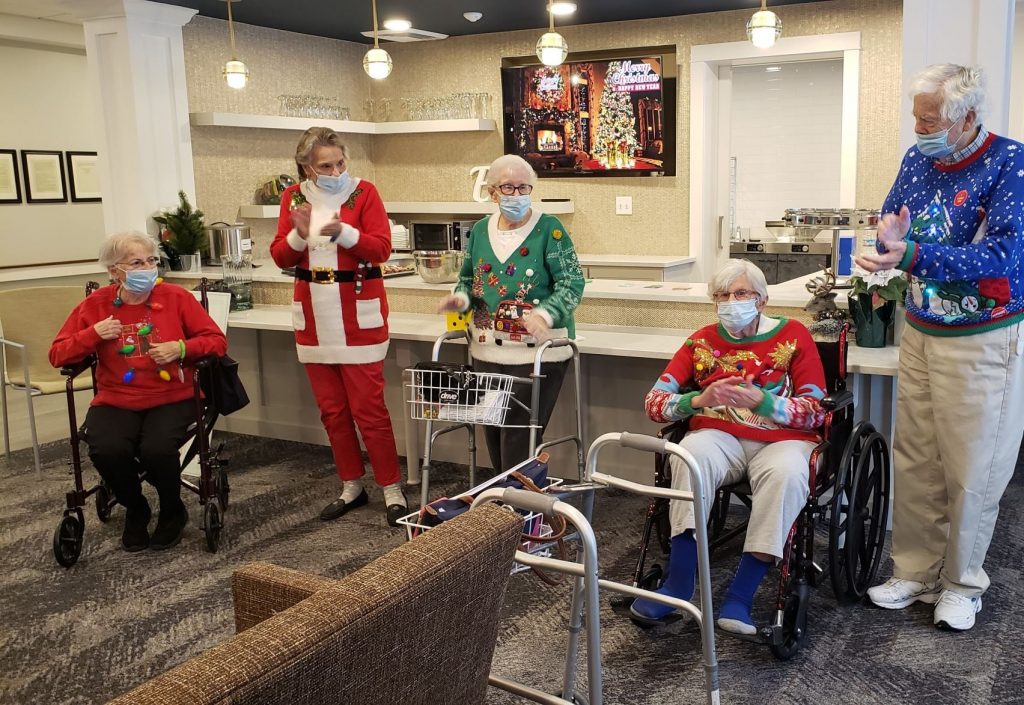 Photo courtesy of Branches of Framingham