Help The Framingham Fire Department: Shovel Out the Nearest Hydrant
FRAMINGHAM – The National Weather Service has the region receiving a foot of snow.
That is a lot of snow to shovel out, but please also take a few minutes and shovel out the nearest fire hydrant near your house.
The City of Framingham has about 2,100 hydrants, said Fire Chief Michael Dutcher.
"Once the snow stops and it is safe to get on the roads, crews will be out in their districts clearing hydrants," said Chief Dutcher.
"Many times neighbors help us out and clear around the hydrants in their neighborhood.  It is very much appreciated," said Chief Dutcher.
A clearly visible, accessible fire hydrant could save your home – or even your life.
If a fire hydrant is buried in snow, firefighters can lose valuable time trying to locate it when they first arrive at a fire.
***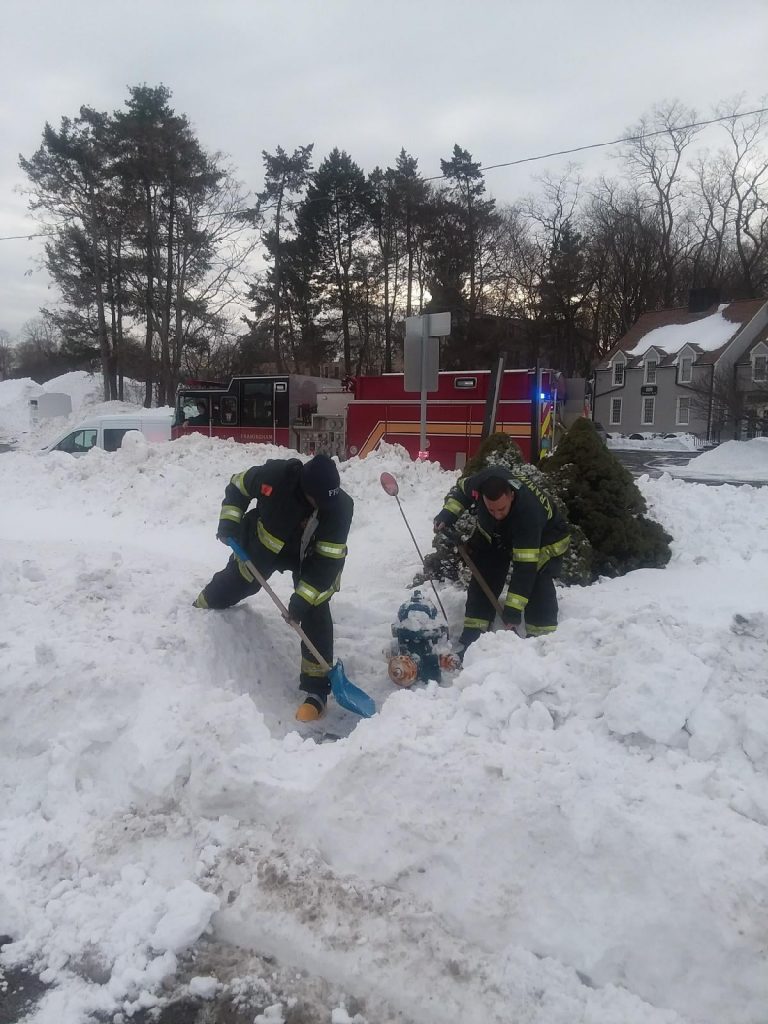 Photos courtesy of fire department