UPDATED: 1 Transported To Hospital in Thanksgiving Crash That Shut Down Route 9
Updated at 10 a.m. with photo. Last updated with injuries at 12:57 p.m.
FRAMINGHAM – Route 9 in Framingham was shut down in both directions due to a bad crash early Thanksgiving morning, according to police.
Route 9 West re-opened as of 10 a.m., according to police. Route 9 East re-opened shortly afterwards.
The crash happened around 9 a.m. on November 26 near Winter Street on Route 9, according to Police.
One woman, the driver of a car that struck a pole, was transported to Framingham Union Hospital, said Framingham Deputy Fire Chief Jose Lopez.
The driver of the SUV, needed to be extricated from his vehicle, but had no injuries, said deputy Chief Lopez.
"The wires from the pole were on top of his SUV, and we have to shut down power in the neighborhood to get him out of car safely," said Deputy Chief Lopez.
All four lanes of Route 9 was shut down for a while too, due to the wire across the state highway, said the deputy fire chief.
Power was out for 2,521 customers or about 8% of the the City of Framingham.
Eversource has about 30,000 customers in the City. Power had been restored to many customers as of 10 a.m.
SOURCE will update when we have more facts confirmed.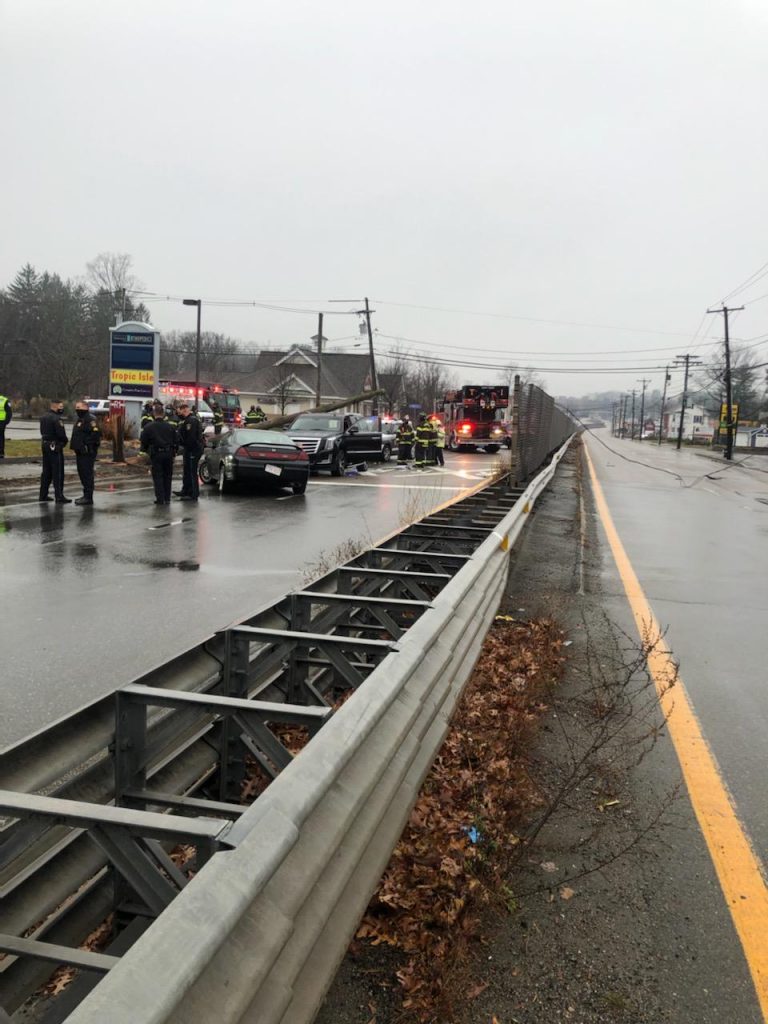 Photo submitted to SOURCE