Photo of the Day: Curtis Family Feeds 1,200+ on Thanksgiving
FRAMINGHAM – Today is the 32nd Annual Curtis Family Thanksgiving. But this year for the first time, there is no sit down dinner at Eagles Hall, due to the coronavirus pandemic.
But even though the pandemic has forced changes to the annual event, the Curtis Family and volunteers still supplied meals to about 1,200 individuals – mostly seniors – in Framingham & Natick on Thanksgiving
"The need is still there," said Karen Curtis, who started the annual event with her husband Mark.
***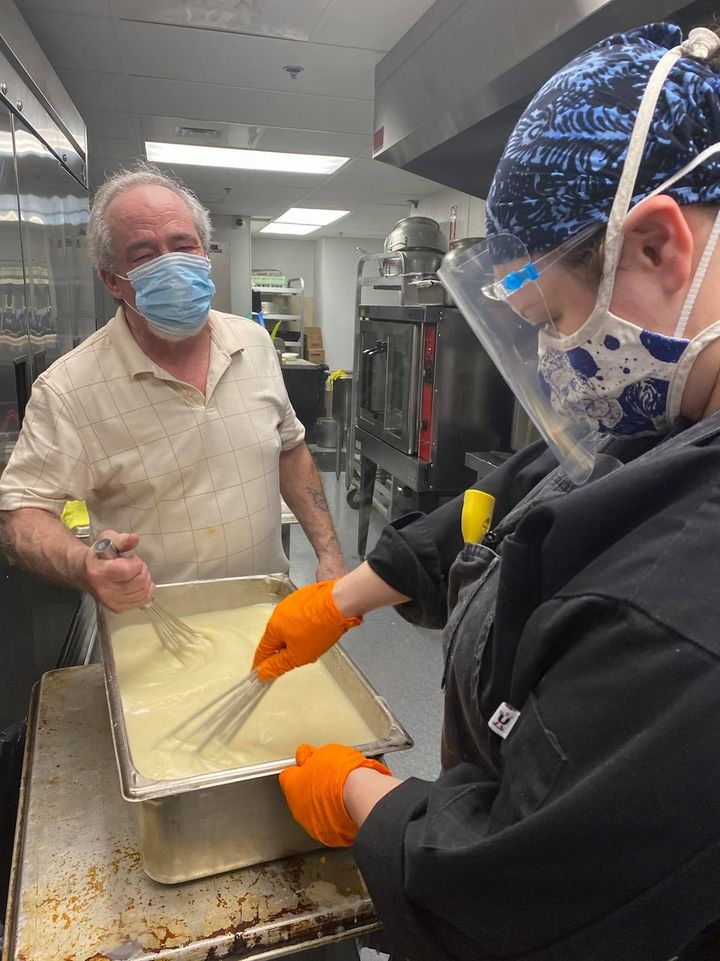 Photo of Mark Curtis and Meryl McCormack cooking. Photo by Daniel Fritz.