By Sydni Williams
***
[broadstreet zone="58892″]
FRAMINGHAM – The League Of Women Voters in Framingham on November 12 hosted a panel discussion on COVID-19 and youth. Panelists included Framingham Health Director Sam Wong, Framingham Superintendent of the Framingham Public Schools Bob Tremblay, Framingham 2030 Chair Jake Hepler, and Framingham Youth Council Chair Isabella Petroni.
Dr. Wong began the discussion reminding the community of the existing and ever-increasing risk of COVID-19 in Framingham.
"Anytime you are in an in-person type of gathering you increase the risk" he said.
However, there are still ways to be social by keeping a distance or communicating virtually. If in-person, it is important to wear a mask and keep 6 feet of distance.
Life during COVID-19 is especially stressful for young people, whose live have drastically changed since March, Tremblay said
"There's this great separation, this feeling of loss, and with that can come depression or feelings of isolation," said the Framingham Public School District Superintendent. "Young people, who may or may not be in school, are often feeling disconnected from the world around them. While remote learning works for some, Dr. Tremblay said that for others, "for students who are living on someone else's couch because they don't have a home.. these are not great places for them to learn."
[broadstreet zone="53230″]
Levels of stress are high all around, teachers and students alike.
Supt. Tremblay explained that "a lot of it comes from fear."
With education and awareness, some of that fear and stress can be diminished, he said.
It is also important to remind young people that stress and fear is normal and that they are not the only ones experiencing it, said Tremblay.
Petroni, founder and Chair of the Framingham Youth Council, talked about mental health, specifically in LGBTQ+ youth.
Mental health has "always been there, it's always been in the background," said the 19-year-old college student. "COVID has just made it worse."
[broadstreet zone="59945″]
Mental health problems account for 16% of diseases and about half start at the age of 14.
"Depression is the leading cause of illness, suicide is the third leading cause of death," for young people said the 2019 Framingham High graduate.
Despite these numbers, people cannot see the signs because there is not enough preventative education," said Petroni, who has been focused on making mental health since she became chair of the Youth Council in 2019.
Further, most mental health programs are only available for people with the money to pay for them because, "healthcare is considered a privilege not a right," said Petroni.
All of these barriers are even more present for people of color, immigrants, low income individuals, and the LGBTQ+ community, said Petroni.
[broadstreet zone="59948″]
"Compared to general population 30% of queer youth will experience depression most or all of the time," said Petroni. For transgender youth, it is increased to 40%."
In addition, LGBTQ youth are much more likely to be homeless and the organizations to help them are underfunded, added Petroni.
However, Petroni shared that "there is hope."
"Waking up in the morning and finding one thing to fight for can make it so much easier even if you feel like you're powerless," said Petroni, a sophomore in college.
In Framingham, there are services available to young people with mental health concerns. Dr. Wong highlighted the Metrowest Behavioural Health Partners, made up of MetroHealth Invasions, Advocates, Wayside, SMOC, and Spectrum. This program matches the individual with the right program for them.
Supt. Tremblay shared that they are working on proactive measures in schools and building personal connections. With these relationships in place, they can offer many resources to students and families.
[broadstreet zone="58610″]
Employment has also been difficult in this economical climate for youths too.
Heffler shared his personal experience of starting a new job during the coronavirus pandemic. He was recruited, interviewed, and began work completely remote, which he recalled was a completely different experience.
For college students, there is a big fear about the job market, especially as they are about to enter the workforce, said Petroni.
"It's difficult to afford college, especially with the pandemic, and also difficult to get experience and internships," said the University of New England sophomore, speaking from her dorm in Maine via Zoom on Thursday night.
Considering adults his age, Hepler said, "it's supposed to be the best years of our lives."
Yet, with the pandemic, there is stress and sadness.
Hepler advised people to do their own research and not believe everything seen on social media.
"We currently live in a culture where we believe that the world revolves around us," but as a society, "we need to change that thinking," he said.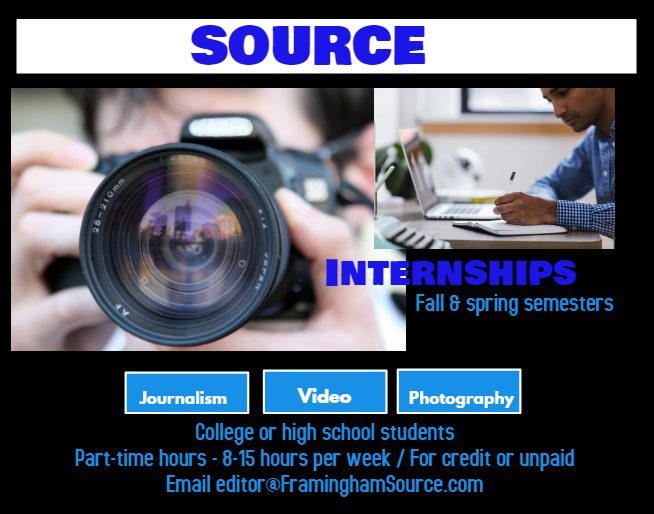 Holidays can make the amplify the stress many are feeling already with COVID.
With restrictions in place, it is dangerous to have large gatherings, however, people should still reach out to family members virtually, the panelists suggested.
One way to relief stress and try to eliminate the feelings of isolation and loneliness is to do thing you love.
Petroni shared that she usually volunteers to give back to the community during the holidays.
Even with COVID-19 there are still ways to volunteer, whether it's virtually or donating money.
She said she has volunteered with the Curtis Family Thanksgiving since she was in Kindergarten. She hopes to do it again this year, but not sure what it will look like. She said it is important to find ways to help others still during this pandemic.
However one expresses gratitude, it is important to remember that "valuing others is sometimes more important than valuing yourself" Petroni concluded.
***
Sydni Williams is a SOURCE intern. She is a student at St. Mark's in Southborough