Sousa Receives Citizen Award From Marlborough Police For His Heroic Effort
MARLBOROUGH – The Marlborough Police Department thanked and recognized Paul S. Sousa for his bravery which occurred on October 24, 2020.
On that day, Souza was traveling in his vehicle on Route 495 when he observed a dark-colored vehicle stopped in the middle travel lane of the highway, around 9:30 p.m. Souza stopped his vehicle in the breakdown lane, called 9-1-1 and then checked on the driver who was passed out in his vehicle and not responding, according to Police.
"Armed with only a flashlight, Mr. Sousa began to wave his arms to slow down other traffic which was rapidly approaching the disabled vehicle. This was an extremely dangerous situation for both the disabled vehicle, Mr. Sousa and all other vehicular traffic. Mr. Sousa's decision to stop and risk his own safety to help another person in need most certainly prevented a serious vehicle crash and possibly saved several lives," wrote Marlborough Police.
Sousa's actions are a "reflection of his fine character, strong desire to help others and make him a deserving recipient of our Citizen Award," posted Marlborough Police today, November 13.
***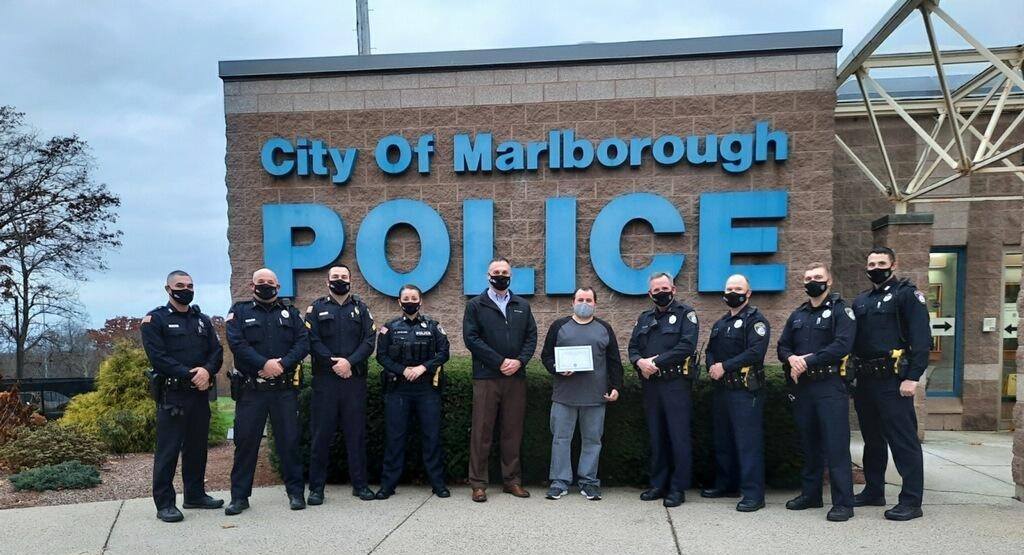 Photos courtesy of Marlborough Police