Photo of the Day: Marking Veterans Day 2020 in Framingham
FRAMINGHAM – Community members and Veterans paid tribute to all those in the armed forces on Veterans Day 2020.
The day was much different than in past year's due to the coronavirus pandemic.
Members of the Framingham Veterans Council, Charlie Rousseau, members of the Framingham Elks, and members of Framingham Police, including newly named Framingham Police Chief Lester baker, and members of the Fire Department, along with a few members of the public marked the day by visiting several Veterans memorials in the City of Framingham.
Mayor Yvonne Spicer did not participate. Neither did the City's Veterans Agent Craig Sullivan. Both instead recorded a virtual ceremony that aired on the government channel at 11 a.m., which included the awarding of Medals of Liberty to fallen Framingham residents.
***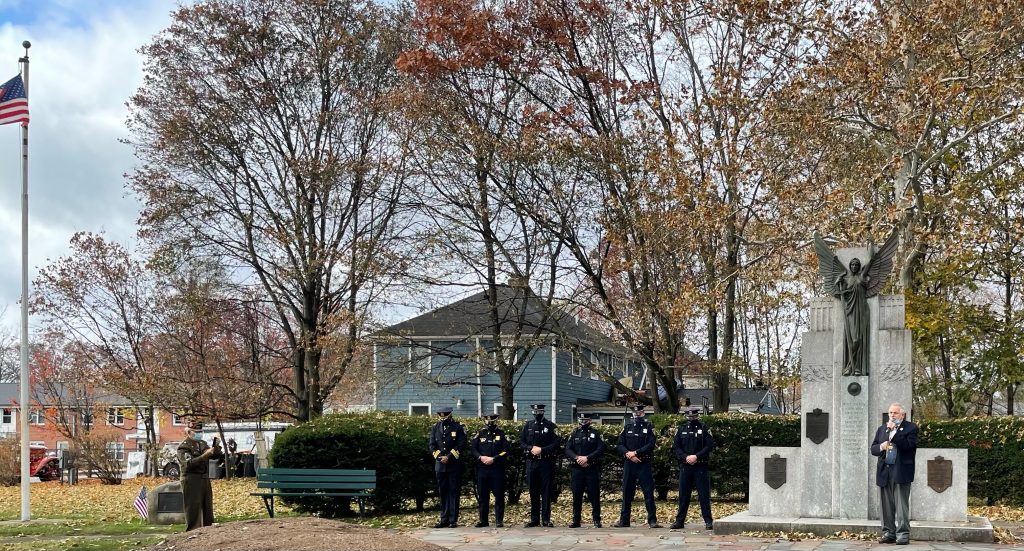 Photo by District 4 City Councilor Michael Cannon