The Framingham Teachers Association Executive Committee was disheartened by the op-ed written by two Framingham parents and published in the Source on November 10th.
As a group and as individuals, we have always put the best interests of our students first. To see this lack of trust and belief in what we are doing was challenging, especially when morale is at an all-time low.
We have always felt a strong partnership with the parents of our students, and would like to share our perspective on some of the concerns raised in the letter.
The district determined that no additional students would return on October 26th. At this time, The Superintendent announced that the hybrid model would not begin until January 4th at the earliest, while our high-needs students in the substantially-separate programs would return on
November 5th.
The return dates and metrics used to determine a return to in-person learning are determined by the School Committee, not the FTA, in the Back to School Plan submitted to the Department of Elementary & Secondary Education.
[broadstreet zone="53230″]
Whether we agree or disagree is irrelevant; the decision about returning to school lies solely with the Superintendent, School Committee and Framingham Department of Public Health.
The authors ask if Framingham's teachers want to return to an in-person hybrid model.
There is nothing we want more than to enter our classrooms with our students and teach, but there are health and safety concerns that affect every one of us, students and staff alike.
The COVID cases in Framingham, and the state overall, are rising. Teachers and staff share the parents' concerns about excessive screen time, and we have shared our concerns with the district and School Committee.
[broadstreet zone="59945″]
We encourage parents to share their concerns as well, because even in a hybrid model, all students will still be logging into class using Zoom or Google Meet and completing work virtually on their Chromebooks.
Students learning in-person will still be learning virtually, except they will be doing so from the building rather than their own homes.
That said, it is essential that protocols are in place to ensure the safety of everyone in a school building.
[broadstreet zone="59948″]
Here are some examples we have seen from districts that have had a safe return to school that we have not seen, so far, in Framingham:
The six foot physical distance is not just aspirational; it is enforced at all times. Students do not gather closely together before entering the school.
All work spaces, not just traditional "classroom spaces," have air purifiers.
All mask breaks, including breakfast and lunch, occur outdoors or with more than six feet between people.
Students who don't wear a mask are not allowed to stay in the classroom setting. In some districts, teachers and even students have access to regular testing; those who test positive for COVID are quarantined so as to minimize the spread of the virus.
Teachers who are required to quarantine are allowed to continue to teach remotely, providing continuity of instruction for students. (Currently, if a Framingham teacher has to quarantine while teaching in person, the students will have a substitute for those 10 days.)

The Framingham Teachers Association Executive Committee looks forward to a continued dialogue with the School Committee, district administration, parents and other community members, and students as decisions are made going forward.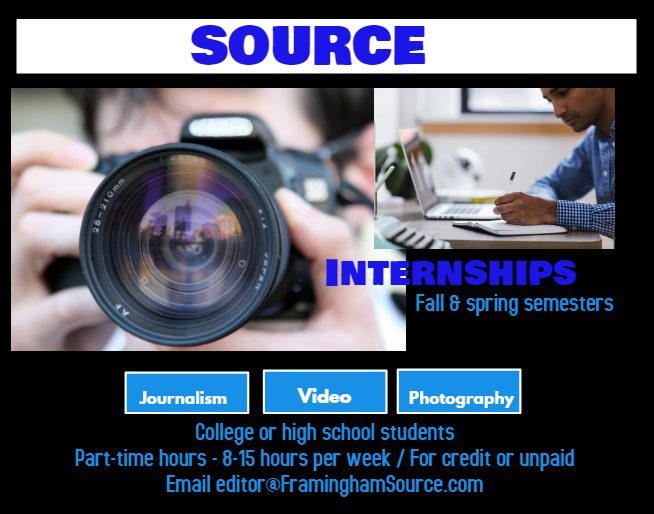 We know that Dr. Tremblay will make his decision based on the city metrics and with Dr. Wong's support.
No matter the learning model, our students do best when we all work together.

Respectfully submitted by members of the Framingham Teachers Association Executive Committee.
Chris Mulroney,
Lori Brockway,
Lisa Zanella,
Jill Weller,
Sarah Guernsey,
Sarah McKeon,
Emily Viti,
Linda Renault,
Ann DeVito
[broadstreet zone="59946″]