Mass State Police: Man Lost Control of Vehicle Choking on Food; 2 Injured in Route 495 Crash
MARLBOROUGH Two people were injured in a crash on Route 495 in Marlborough today, when a man lost control of his vehicle while choking on a piece of food, according to Massachusetts State Police.
At 7:36 a.m. today, November 6, Troopers from the State Police-Millbury Barracks responded to a crash on Route 495 southbound in Marlborough involving four vehicles.
Preliminary investigation indicates that a sport utility vehicle that was travelling northbound crossed over the center median and struck two vehicles that were traveling southbound. Two motorists were transported for minor injuries.
Preliminary investigation indicates that a 2011 Jeep Grand Cherokee operated by a 34-year-old Bellingham man crossed the median when the driver lost control of the vehicle because he was choking on a piece of food. He was examined for precautionary reasons.
One of the southbound vehicles that was struck was a 2019 Ford Edge operated by a 66-year-old Tyngsboro man, who was taken to Marlborough Hospital with minor injuries.
The other southbound vehicles damaged were a 2019 Hyundai Tuscon operated by a Connecticut resident and a 2018 Mazda CX-5 sport utility vehicle operated by a 23-year-old Leominster woman.
The crash remains under investigation by Troop C of the Massachusetts State Police.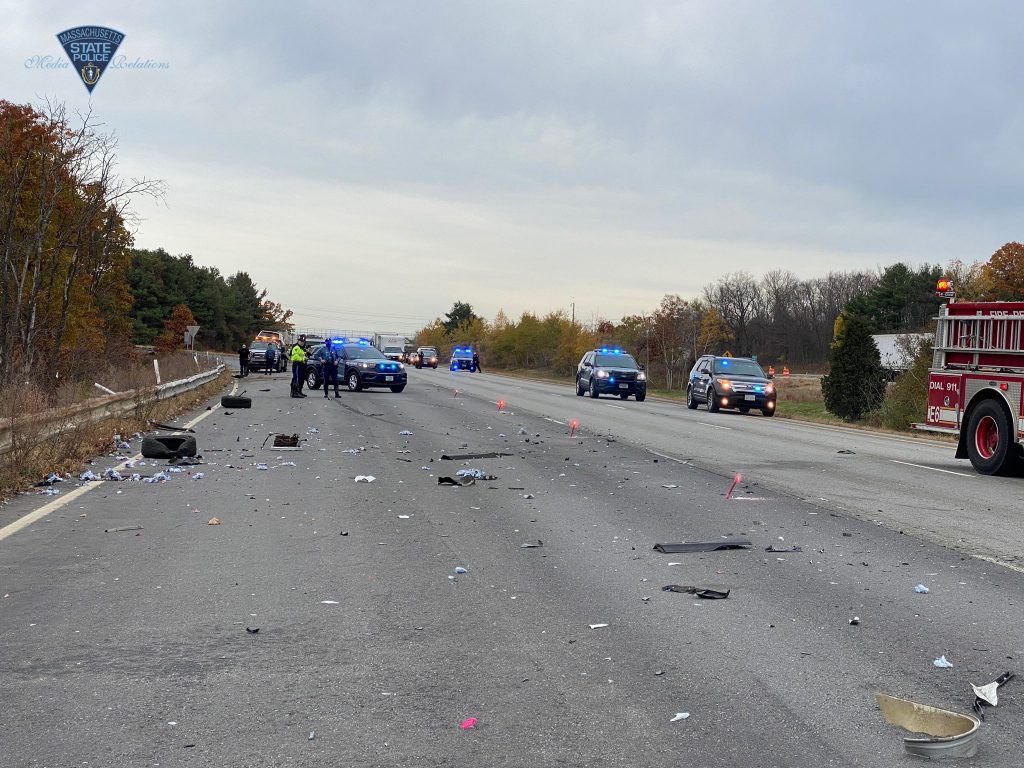 Photos courtesy of Mass State Police