Framingham Receives $266,250 Shared Streets & Spaces Grant From Baker-Polito Administration
Portions of this report are a press release from the Governor's office.
FRAMINGHAM – Massachusetts Governor Charlie Baker, Lt. Governor Karyn Polito and Transportation Secretary and CEO Stephanie Pollack today, September 9, announced that total funding would increase to $10 million in the Administration's Shared Streets & Spaces Emergency Grant Program and announced the award of $3.9 million in the largest round of funding to date. 
The program, which was launched on June 10, provides technical and funding assistance to help Massachusetts cities and towns conceive, design, and implement tactical changes to curbs, streets, on-street parking spaces and off-street parking lots in support of public health, safe mobility, and renewed commerce.
"These last six months in the fight against COVID-19 have been tough on all of us and especially tough on local downtowns, main streets and businesses in each of the Commonwealth's communities," said Governor Baker.  "The Shared Streets & Spaces Emergency Grant Program has helped communities recover economically and we are pleased that these grants can support businesses invest in ways to create more space and follow safety guidance during the pandemic."
Lt. Governor Polito added, "Now more than ever, it's important to continue to support local businesses, restaurants and all retailers who make up the fabric of our communities.  We are pleased that so many towns and cities have taken advantage of the funding opportunity from Shared Streets & Spaces and admire the creativity and collaboration which has gone into the protocols put in place to keep people safe and healthy."
"We are especially proud that many Environmental Justice communities have applied for and received grant funding," said Secretary Pollack. "These communities have been especially hit hard by COVID-19 and are working to make improvements near businesses, schools, health centers and other locations in order to help people travel safely."
With the award of this new round of funding, the program will have given out a total of $7.7 million to fund 91 projects in 78 municipalities across the Commonwealth, of which 59% are Environmental Justice Communities. 
This new round will provide $3.9 million to projects in 39 municipalities, of which 49% are Environmental Justice communities.
Framingham received $266,250 to construct new ADA-compliant concrete sidewalks, new bump-outs at intersections, and shortened crossing distances, all for improved pedestrian safety in District 7 on Grant Street.
The grant was submitted by the Highway department in the Framingham Public Works division.
The quick-build grant program provides grants as small as $5,000 and as large as $300,000 for municipalities to quickly launch changes to sidewalks, curbs, streets, on-street parking spaces and off-street parking lots in support of public health, safe mobility – including safe walking and biking to schools – and renewed commerce.
These improvements can be intentionally temporary, in the style of tactical urbanism, or can be pilots of potentially permanent changes to streets and sidewalks.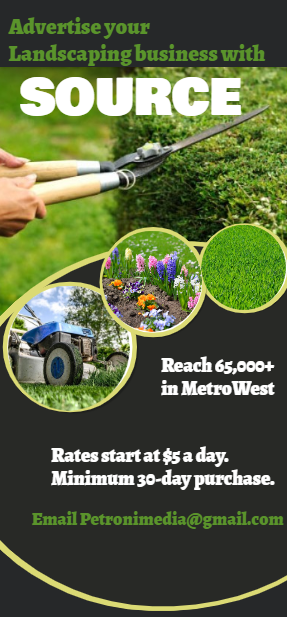 MassDOT is managing the Shared Streets & Spaces Program and the Barr Foundation is providing free technical assistance through service providers to city and town officials who may request help in identifying possible projects, designing project elements, applying for funding, conducting safety evaluations, and considering needs in regard to the Americans with Disabilities Act.
The Other cities and towns awarded Shared Streets & Spaces grants in this funding round are as follows:
Acushnet received $12,917.50 to provide access to a public park from the Slocum Street corridor along River Street by installing a new path.
Andover received $7,975 to install new bicycle racks.
Billerica received $20,000 to upgrade signage and crosswalks around all eight schools – elementary, middle and high schools – in Billerica.  The grant will fund the purchase of supplies such as signs, posts, and paint.
Braintree received $291,237.50 to update crosswalks, construct ADA-compliant ramps, and install signage and flashing safety beacons at four elementary schools and two middle schools.
Brookline received $35,085 to expand outdoor seating in parking lanes, on sidewalks, and in parking lots to support local businesses.
Dedham received $285,915 to construct 1,550 feet of new sidewalk, ADA-compliant wheelchair ramps, new road striping and signage, and crosswalks along the south side of Cedar Street, providing new and safer connections to residential neighborhoods.
East Longmeadow received $117,573.50 to construct 180 feet of new asphalt trail from the northern terminus of the Redstone Rail Trail to Maple Court, install new traffic calming measures, and establish outdoor dining areas making use of 22 parking spaces and including public art to be designed and implemented by local business owners and other abutters.
Everett received $150,000 to implement peak-hour northbound bus-lanes on approximately 1/2 mile of Broadway and 1/4 mile of Main Street in order to alleviate delays for bus passengers.
Fitchburg received $53,295.45 to implement a multi-element project including reimagining Commercial Street as a pedestrian-only street, replacing on-street parking with traffic calming measures, establishing formal loading zones, restoring crosswalks, and making existing crosswalk ramps ADA-accessible.
Gardner received $47,999 to create outdoor dining opportunities in two downtown locations.  These areas will also serve as waiting areas for customers of barbers, and hair and nail salons.
Greenfield received $66,018 to support local restaurants by implementing outdoor dining at seven locations and temporarily closing certain streets for use by pedestrians only.
Holliston received $12,000 to convert Front Street to one-way in the southbound direction and create a pedestrian zone to the intersection at Winthrop Street, to include curb extension, crosswalks, and wayfinding to help access the Upper Charles Rail Trail.
Leicester received $20,000 to fund 12 new benches and six new solar-powered flashing signs to slow traffic and ensure safety for pedestrians at three crosswalks located near the Town Common, Becker College, and Leicester Middle School.
Lynn received $125,000 to fund the installation of bike lanes – buffered, where feasible – without the need for street reconstruction or alteration. 
Marblehead received two grants totaling $67,000 to install flashing safety beacons, new pedestrian-oriented signage, pedestrian-activated buttons, and ADA-compliant ramps, all proximate to a multiuse rail trail and a middle school. The second grant will fund umbrellas, tents, planters, chairs, tables, jersey barriers, and portable ramps to accommodate outdoor dining on sidewalks and in portions of streets.
Merrimac received $6,200 to fund 50 feet of new sidewalk next to Town Hall.
Middleton received $164,936.43 to convert a ¾ mile section of an existing rail bed to a temporary multiuse trail, which, along with upgrades and traffic calming measures at associated nearby crossings, will connect residents to a local school as well as increase space for people to be outside. The project will use crushed stone to provide a suitable base for permanent construction of the trail.
Milton received $57,731.32 to improve an existing road to include a new bi-directional protected bicycle lane and better pick-up and drop-off at the St. Mary's School and the Pierce Middle School. 
Natick received $55,000 to create a separated bike/shared-use lane by making use of the shoulders on a segment of Route 30 connecting the Snake Brook Trail at Cochituate State Park on the east (in the Town of Wayland) with the commercial Speen Street area on the west (in the Town of Natick).
Newburyport received $244,912 to support 16 seasonal, reusable parklets in the downtown area, to include installing new code-compliant curb cuts/ramps and newly laid brick sidewalks. 
North Adams received $44,483 to support the establishment of new outdoor dining areas, including traffic calming infrastructure, new signage, pavement markings, safety barriers, and the reallocation of on-street parking.
Northbridge received $135,739.80 to reconfigure a school parking lot to create a safer drop-off area, install a temporary sidewalk using water barriers to connect the parking lot with the crossing guard crosswalk, redirect entrance and egress patterns for the school, install new signage, and add two new ADA-accessible parking spaces. 
Princeton received $40,791.20 to create a temporary ADA compliant 1,600-foot sidewalk to provide safe passage for pedestrians walking and biking in the local business center.
Revere received $21,540 to repurpose on-street parking and extend sidewalks to provide outdoor dining in two project locations.
Shelburne received $6,048 to improve safety for school children by installing solar-powered pedestrian safety beacons at the Mechanic Street/Grove Street intersection adjacent to the Buckland Shelburne Elementary School.
Shirley received $200,000 to install a multipurpose path to connect a regional middle school to sports fields, the library, Town Hall, and the Shirley MBTA Commuter Station. 
Somerville received $38,930 to install quick-build protected bicycle lanes across the Wellington Bridge (MA Route 28/Fellsway).
Springfield received $100,000 to reconstruct intersections at St. James Avenue/Wellesley Street and Dwight Street/Bruce Landon Way with new bike lanes, expanded bus stops, and pedestrian curb extensions to reduce crossing distance, improve sightlines, and narrow vehicular lanes.
Sterling received two grants totaling $66,000 to fund safety beacons, curb extensions, better crosswalk delineation, and flexible posts in the area of Boutelle Road, Muddy Pond Road, and Bean Road.  The second grant will fund the implementation of a dedicated bike lane from Waushacum Avenue to the Central Mass Rail Trail, improve curb ramps and crosswalks, and convert on-street parking into dedicated space for outdoor dining.   
Swampscott received $150,000 to convert an abandoned railroad corridor into a safe and accessible linear park that will link to other existing trails, including the Marblehead and Salem Trail and the Northern Strand.
Taunton received $150,000 to provide traffic calming, enhanced pedestrian safety, and ADA-accessibility measures at a dangerous three-way intersection used by elementary, middle, and high school students.
Topsfield received $181,864.91 to construct and install semi-permanent parklets, outdoor seating, solar-powered lamps. Temporary signage, curb extensions, and yield markings will all be installed to create a safer space for pedestrians, including along a key elementary school route.
Uxbridge received $241,875 to construct 4,000 feet of sidewalk, to include accessible curb-ramps, signage, and crosswalks, in order to better and more safely connect two schools and recreational areas.
Wayland received $29,070 to repurpose off-street parking to install a new outdoor dining and seating area while also establishing new connections to the Mass Central Rail Trail.
West Boylston received $147,460 to install traffic calming measures and 720 feet of ADA-accessible sidewalk, including wheelchair ramps and driveway aprons, within a school zone.
Westhampton received $61,100 to provide a new and safer child drop-off and pick-up zone at the Westhampton Elementary School.
Weymouth received $30,090 to support temporary outdoor dining by reimagining on-street parking areas as dining space, supported by new traffic calming measures. 
Worcester received $136,740 to install outdoor seating areas and ADA-compliant sidewalks in the Canal District, to include experimenting with converting streets to use by pedestrians only, traffic calming, and speed reduction measures.
The Baker-Polito Administration's Shared Streets & Spaces program will continue to make awards on a rolling basis for projects that can be implemented and used this fall. Applications are being accepted through September 22.  Projects must be mostly or completely implemented by October 9.  Preference will be given to projects that can be implemented quickly, projects in designated Environmental Justice areas, and projects that show potential to be made permanent.
Types of projects may include:
Shared Streets and Spaces: supporting increased rates of walking and/or biking by increasing safety and enabling social distancing.
Outdoor Dining and Commerce: calming roadways, modifying sidewalks and streets, and/or repurposing on- or off-street parking to better support curbside/sidewalk/street retail and dining.
Better Buses: supporting safer and more reliable bus transit, including expanded bus stops and lanes dedicated for bus travel, (extra scoring credit will be granted for dedicated bus lanes).
Safe Routes to School: creating safe routes to schools and other programs for children and youth, including safer walking and biking networks with lowered vehicle speeds.
The Baker-Polito Administration launched the Shared Streets & Spaces program to support quick-build projects that can bring meaningful benefits to cities and towns.  The program is modeled after the Administration's Complete Streets Funding Program, created in February 2016, which, as of January 2020, has awarded a total $46 million to cities and towns for municipal projects improving infrastructure to improve safety for pedestrians, bicyclists, motorists and public transportation customers.  The Administration included $20 million for the Complete Streets Program as part of the Administration's $18 billion transportation bond bill which was filed in July 2019.