UPDATED: Industrial Explosion in Ashland; Homes Evacuated on Trio Of Roads As Precaution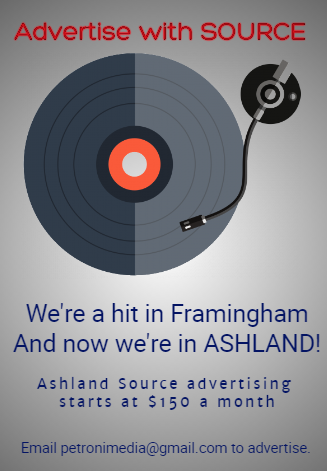 ASHLAND – Police and Fire were on the scene for about 5 hours for an industrial explosion at Kidde Fenwal at 400 Main Street.
"It appears an explosion occurred in an underground service line to a production warehouse from a Carbon Dioxide storage tank. The tank was unable to be shut down and hazmat teams and the facilities gas contractor conducted venting operations to safely drain the tank. The incident will be investigated by the facility," said the Ashland Fire Department.
HazMat was on the scene, for a "Carbon Dioxide leak from a ruptured supply line at Kidde Fenwal," according to Ashland Fire.
"At this time there is currently no threat to the surrounding areas," said Ashland Fire at 7:15 p.m.
Houses on Columbus Avenue, Brook Street & Leland Avenue have been evacuated as a precaution, according to the Town of Ashland.
"The tank is venting freely into the atmosphere & is unable to be shut down at this time. The Hazmat team is arriving now to evaluate further," said Ashland Fire, just after 7:30 p.m.
At 6:20 p.m., numerous 9-1-1 calls began flooding police & fire reporting a large explosion at the Kidde Fenwal facility, accoridng to Ashland Fire.
A box alarm was transmitted and Engines 7, 1 Car-1 & 2 responded with off duty personnel responding in additional apparatus. Crews arrived to find an explosion had occurred near a storage tank on the property, according to Ashland Fire.
Firefighters immediately checked for injured workers, began searches of adjacent buildings and conducted air monitoring to avoid a secondary explosion.
A Tier-1 Hazardous Materials incident was declared.
Firefighters determined there was an active leak in a large Carbon Dioxide Storage tank and evacuated surrounding houses out of an abundance of caution.
After the arrival of the District 3 HazMat team, the tank was vented into the air while firefighters constantly monitored for air quality. There were no injuries and all units cleared shortly after 11 p.m.
Thanks to Massachusetts Department of Fire Services Hazmat Units for providing hazmat support, Hopkinton Fire for providing station coverage and Brewster EMS (Framingham EMS) for handling additional medical emergencies during the prolonged incident., said Ashland Fire.
Also, as always, special thanks to the Ashland Police Department for their assistance, said Ashland Fire.
Photo by Ashland Fire