Framingham State President & Vice President Discuss Anti-Racism, Diversity, & Equity With Amplify LatinX Community
By Sydni Williams
***
FRAMINGHAM – Framingham State University President Javier Cevallos and Vice President of the Office of Diversity Inclusion and Community Engagement (DICE) Constanza Cabello, held a virtual meeting and Q&A session with Amplify LatinX, last week.
Cevallos and Cabello discussed and answered questions concerning anti-racism, diversity, and equity during the COVID-19 pandemic. 
President Cevallos said that at this time, "We're in a historical moment where social justice is back at the forefront and that happened in the 60s and it's happening again." He told those at the meeting, "we cannot let this moment go to waste" because "change is a good thing."
With "Black Lives Matter taking relevance again," Cevallos believes that "we can make significant real change."
However, he also acknowledges that "it is challenging" as "students are demanding a lot of things." "It is going to be painful for institutions to deal with it for a while because we're going to have to have unrest" Cevallos admits. DICE Vice President Cabello agreed that FSU is "anticipating uprisings on campus for lots of different reasons." 
Cevallos discussed the two projects the University is currently working through; he said "In one hand, the health and safety of faculty, staff, and students."
This Fall, FSU will "limit the sizes of classes," "limit the number of courses on campus," and "limit the number of students that are allowed to come back to the residence halls." As a result of the COVID-19 pandemic, he announced "We do anticipate a decline in number of students."
"In the other hand," Cevallos explained that FSU needs to process"what kind of resources can we allocate to becoming an antiracist institution?" and "What can we do to make sure that we take advantage of this historical moment, and framingham state does not fall behind?"
Both COVID-19 safety procedures and anti-racist programs "have an economic impact," Cevallos said. His full statement on Framingham State's commitment to becoming an anti-racist institution, released on June 17 2020, can be read by clicking here.
Within this statement Cevallos explained the steps and hopes of the university becoming a completely anti-racist institution, he said: "We ask all members of our community to reflect on the historical racist policies and actions of our country and the biases created by them. With this knowledge, our community will actively work together to ensure the physical and psychological safety and success of our community members of color, especially our Black community."
The Office of Diversity, Inclusion, and Community Engagement, DICE, also released a list of steps and resources entitled "FSU's Focus on equity during COVID-19."
Within this list, the University announced adjustments they are making, such as solutions for housing and security, mental health support, prorated adjustments to student accounts, work study pay, emergency funding, accessible and inclusive teaching, e-books, remote learning and working, free-public Wi-Fi hotspots, laptop loaners, and academic support for remote learning. 
President Cevallos concluded saying there is fear in this time because of "the uncertainty of not knowing what is going to happen and when it is going to happen."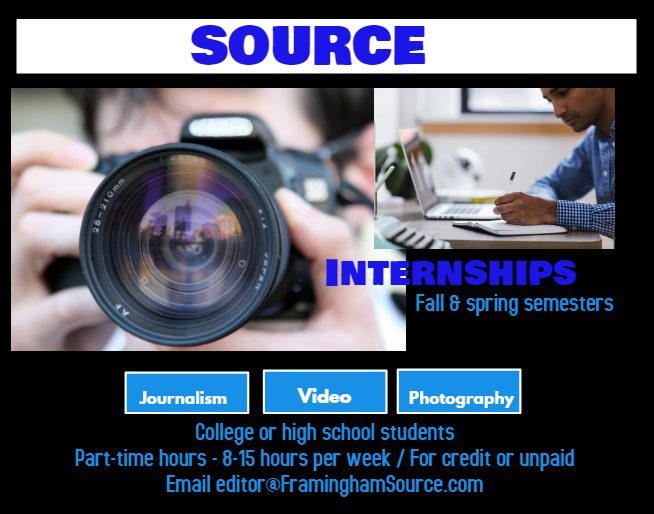 Williams is a student at St. Mark School in Southborough, and a SOURCE intern for the summer of 2020