[broadstreet zone="59947″]
FRAMINGHAM – The Framingham History Center will re-open its Framingham's Top 10 exhibit to the public in August.
After four months of closure due to COVID-19, the exhibit will re-open at the Edgell Memorial Library starting Tuesday, August 4.
"We will be strictly adhering to current protocols and will require reservations for timed ticketed entry for one-hour time slots from 10:00 a.m. to 4:00 p.m. Tuesday-Friday," said the Center this week.
Admission will be free but donations are suggested.
[broadstreet zone="58610″]
"As a special treat for visitors, we will light the Shopper's World sign! Groups of up to 10 people at a time will be allowed in the exhibit space and masks will be required. Restrooms will not be available to the public," said the Center.
"We have reconfigured Framingham's Top 10 to a no-touch exhibit with new QR codes on each label that provide a link for you to "explore" more about each artifact. Both iPhones and Andriods are compatible with these codes. For the best experience, we recommend bringing an iPad or tablet with you. We look forward to seeing you in person," added the Center.
***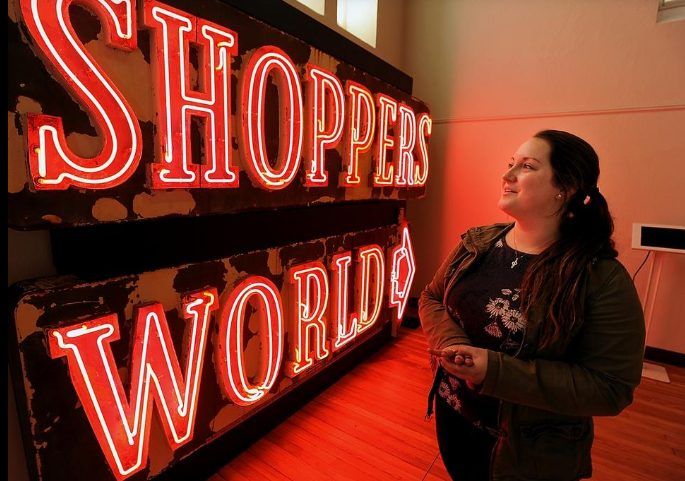 Photo and release courtesy of the Framingham History Center