Ashland Public Library Re-Opening on August 4
ASHLAND – The Ashland Public Library will be opening on August 4, but will still some COVID-19 limitations and rules.
"Everyone entering the library will be required to properly wear a mask and sanitize their hands upon entering. Masks will be available if you need one," announced the library staff.
Staff will gladly pull items to be picked up curbside for anyone who cannot wear a mask for medical reasons.
Hours for limited browsing and curbside pickup: Monday – Thursday 11 a.m. to 6 p.m. and Friday – Saturday 11 a.m. to 4 p.m.
"When you arrive in the parking lot, please call 508-881-0134 ext. 2 to speak with a librarian in the adult/teen area or ext. 5 to speak with Children's Room staff.  You may be asked to wait if the library has reached capacity.  Only one family will be allowed in the Children's Room at a time," said the Library.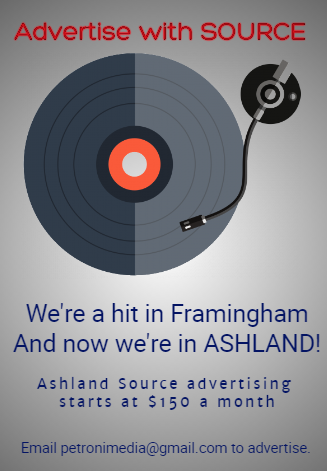 While in the library: "You will be allowed 30 minutes for browsing or 45 minutes for computer use per day. Masks/face coverings must be worn. Please use hand sanitizer – dispensers are throughout the building. Practice social distancing by remaining 6 feet apart from others. Please do not consume any food or drink,' announced the library.
Residents can still return items outside in the available bookdrop.

Curbside pickup is still available.
Find the items that you want in the catalog (find.minlib.net) and place a hold listing Ashland as your pickup location.  If you don't have internet access at home, please call the library at 508-881-0134 for staff assistance to place a hold. Your reserved items will be held for one week. Inter-library loan and statewide delivery have resumed but there is a considerable backlog of items in delivery so please be patient!
There will be a limit of 20 items per library card per day that can be picked up. This service is available to anyone with a valid Minuteman library card.
Pickup hours:
Monday – Thursday 11:00 a.m. -6:00 p.m.
Friday and Saturday 11:00 a.m. – 4:00 p.m.
You will be notified when your item(s) are available for pickup.When you arrive at the library, please call 508-881-0134 to let staff know you are here. Your items will be delivered to the table on the library patio (Main/Concord Street entrance) for you to take. If you need assistance, please let library staff know when you are contacted about pickup.
Returning Items:
 Please use the library book returns located in the library parking lot and near the main entrance on Concord Street. Please note that only one bookdrop will be available for returns per day to allow for suggested quarantining. All items (including media) may be returned in the same bookdrop.
If a bookdrop is locked, please do not attempt to force the slot open to return items. 
No items will be accepted in person by library staff. Based on CDC guidance given to the Institute for Museums and Library Services, any items that get returned will be quarantined.