Marlborough Assistant Fire Chief Flynn Retires
MARLBOROUGH – Mayor Arthur Vigeant, Chief Kevin Breen, and many friends and coworkers attended a retirement luncheon for Assistant Chief Fred Flynn.
Mayor Vigeant presented the Assistant Chief with a citation acknowledging his 32-year career with the Marlborough Fire Department.
Assistant Chief Flynn proudly began his career as a Firefighter on April 4, 1988, taking on more responsibility each year, including two stints as Acting Fire Chief.
He was promoted to Assistant Fire Chief of Support Services and Fire Prevention on April 1, 2017.
***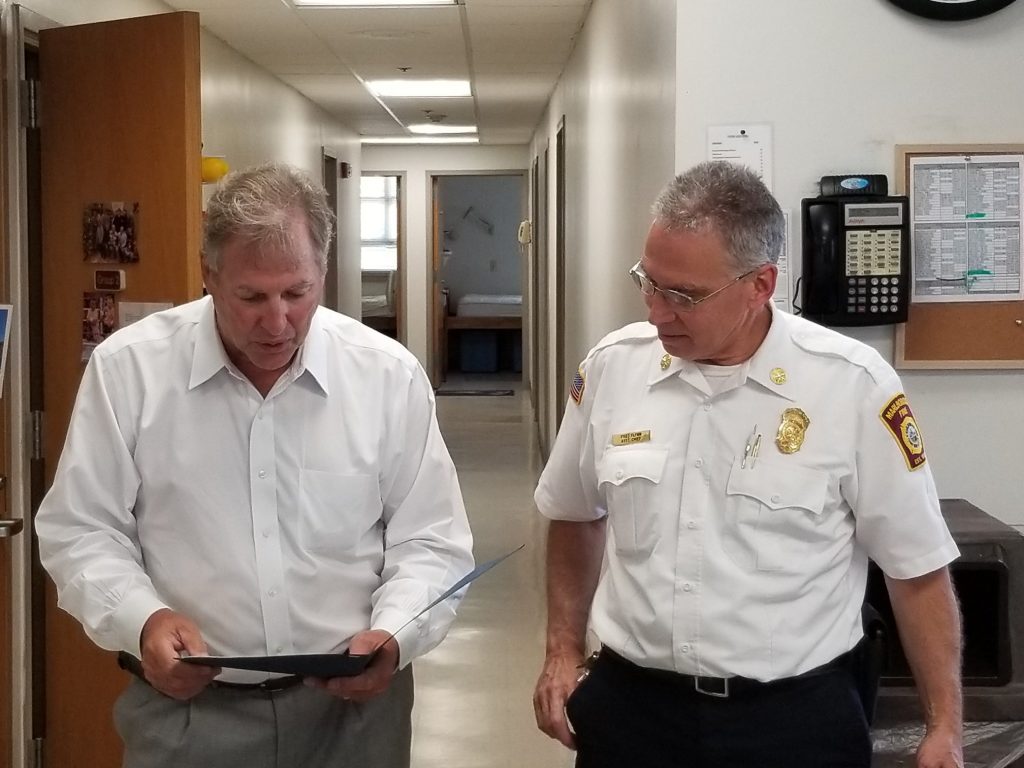 Photo courtesy