UPDATE: City of Framingham announced at 8:45 a.m. on Wednesday, July 22, that Lake waushakum beach would open to swimmers for the first time this season today.
[broadstreet zone="51611″]
FRAMINGHAM – On July 1, the City of Framingham opened its three beaches. The problem is since July 1, swimmers have been prohibited in the water at Lake Waushakum beach every day since it opened, including today, July 21.
"The beach is open and people have been visiting since we provided lifeguards, however, the Health Department has not allowed swimming until the water quality testing results are within the range according to the State Health Department's guidelines," said Framingham Parks & Recreation Director James Synder.
"Waushakum Beach hasn't been able to open this season, due to a chronic water quality issue," said Framingham Health Director Sam Wong.
Residents in the Coburnville-Tripoli Neighborhood are frustrated that the can not swim at the city beach. For the first time in decades, the beach is free, but no one is allowed in the water to wade or swim due to the water quality.
"I agree that it is disappointing to restrict access to the water for Framingham residents for any reason," said Synder.
[broadstreet zone="53820″]
As required by the State Health Department, the City tests the water quality at all the beaches in preparation for opening day. They are testing for bacteria and E. coli.
"After that, we are required to test weekly if the water quality passes or retest within a day if the water quality test fails. In this case, the water was tested in the last week in June and was within acceptable limits, so we prepared for opening. The results from the next water quality test did not pass, so we were required to prohibit swimming until it did pass,' said Synder.
Framingham Health Director Sam Wong provided the news outlet with the test results.
"I've created this table below for you in regards to beach water quality testing for E. coli bacteria at that beach," said Wong.
| | | |
| --- | --- | --- |
| Date of Sampling | Test Result (CFU) | Geomean |
| 6/22/2020 | 64 | – |
| 6/29/2020 | >1600 | – |
| 6/30/2020 | >1600 | – |
| 7/01/2020 | >1600 | – |
| 7/02/2020 | 400 | 637 |
| 7/06/2020 | 120 | 722 |
| 7/13/2020 | 36 | 338 |
"The standard for a single sample is 235 CFU/100mL or less, and a geometric mean of the 5 most recent sample result at 126 or lower. As of the last lab result, Wausahkum Beach has not been able to meet this state standard," said Wong. "A new sample has been collected yesterday (July 20) and we are waiting for the result. For Waushakum Beach to achieve the state standard, this week's result needs to be 11 or less. A result of 12 or higher will produce a geomean higher than 126," explained Wong.
"As you can see in the State Minimum Standards for Bathing Beaches, the State Health Department refers to the geomean of the last five water sample results to determine if a beach may allow swimming again. To date, Waushakum Beach water quality results indicate that even though Waushakum has passed the last water test, water sample levels were not within the geomean of the last five samples and therefore swimming is still prohibited. We will continue to test each time we do not pass and will notify the public once it does," said Synder.
"All of our beaches are natural bodies of water that will experience water quality fluctuations. This may be due to an extreme rain event that brings water from the neighborhood to the outfalls near the beach which includes oil, fertilizer, goose droppings and other contaminants that will impact the quality of the water. Waushakum is particularly impacted because of its small size and shallow depth," said Synder.
The 1600+ water quality number is unusually high – nearly 7 times higher than allowed.
SOURCE asked the City if they were investigating why it was so high, and if there was a possibility of illegal dumping.
[broadstreet zone="58610″]
"We don't normally investigated high bacteria count at a beach, unless it is consistently high for an extended period of time (a few weeks or multiple failed test results over the entire beach season)," said Health Director Sam Wong.
"We do not have cameras in this location and did not receive any complaints of illegal dumping," said Synder.
"It is not unusual to have a high bacteria count after heavy rainstorms (6/29), especially for a small pond. We did not see a high count after those three days. The level seems to be going back to normal range now. Obviously, we will continue to monitor the situation," said Wong.
"We have seen elevated numbers in the past after a heavy rain or at the end of the season when the water is shallow and warm.There was a significant rain storm in late June that may have resulted in the original high number and contributed to the problem," said Synder.
"The area around the beach are densely populated, and we have not received any complaint on illegal dumping. An one-time illegal dumping is almost impossible to catch, unless someone witness that in the neighborhood. If we are seeing high bacteria count more frequently, that may indicate an ongoing issue worth further investigation," said Wong.
"The Waushakum neighborhood has formed an Waushakum Pond Association to advise the abutters to not permit chemicals from your lawn into the water as well as other ways to preserve the beauty of this pond. The recent numbers are within the State limits but the geomean of the last five tests is preventing access to the water," said Synder.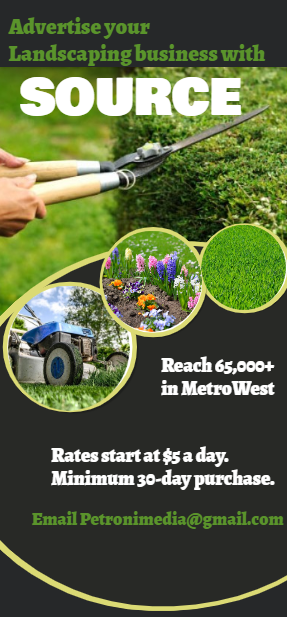 ***
Photos By SOURCE intern Kayleigh O'Connor, a Framingham High student