Homework Center Providing Educational Help Outdoors This Summer
By Benjamin Williams
***
FRAMINGHAM – The Framingham Library's Homework Center began an outdoor learning yard last Monday, July 13 at the main Framingham Library on Lexington Street.
The Outdoor Learning Center provides free tutoring for kindergarten thru 12th graders for all subjects. The Center is open Monday through Thursday from 2:30 to 5:30 p.m. for drop-ins. Individuals can also make appointments for evenings and weekends.
The Outdoor Center also provides free SAT, ACT, and GED tutoring as well as support completing financial aid and other forms.
Homework Center director Judy Gatlin, Director discussed the need to have an outdoor learning center, with the City's libraries closed since Mid-March due to the coronavirus.
The Outdoor Learning Center is located on the side of the Framingham Library with 4 tents and 8-foot tables with a chair at either end, explained Gatlin.
The Center has enlisted retired professionals, doctors, and parents to volunteer their time and resources as tutors, said Gatlin.
The program has 60 tutors and 100 students from 8 surrounding towns, said Gatlin.
The Homework Center hosts many annual events, but this year it is prioritizing safety, Gatlin told SOURCE.
One annual event that stands out is the essay contest on Framingham. With topics about why Framingham should be a city or not, this contest has given a voice to the kids of the Homework Center.
The Center committed to serving the diverse population of Framingham, said Gatlin.
Last year alone, the club received 52 essays submitted in Portuguese. Pamphlets are made available to families in Spanish, Portuguese, and English.
The new outdoor learning center will also hold 12 book clubs that meet once a week.
Gatlin's passion for supporting children is shown through her dedication to making the new outdoor space work.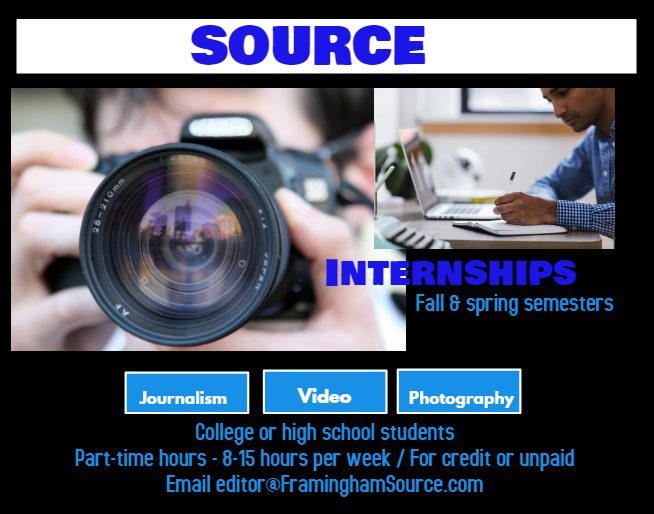 ***
Benjamin Williams is a ninth grade student at the Fay School in Southborough. He is a SOURCE intern this summer. He enjoys volunteering and finding different community service positions. Last year, at the Fay School,  he volunteered as a teacher's aid helping younger children in a physical education class.  Ben loves sports and spends time practicing squash drills and preparing for competitions. During the school year, he is a devoted student and spends a lot of his time writing essays & speeches and studying Mathematics. Outside of school, he enjoys playing golf and squash, boating, sailing, and family time.
***
Photos by Williams.