Framingham Planning Board Delays Vote on Apartment Moratorium; City Council Holding Hearing Tuesday
By Sydni Williams
***
FRAMINGHAM – The Framingham Planning Board decided to continue its public hearing on the proposed temporary moratorium of apartments until Thursday, July 23.
The 5-member Board voted unanimously last week to delay its recommendation to 11-member Framingham City Council. 
The Planning Board's Thursday, July 17th public hearing was to review and make recommendations to the City Council on the "proposed temporary moratorium on the construction of multifamily dwellings."
The 11-member City Council will hold its own public hearing on the petition submitted by residents on Tuesday, July 21. 
Written in late March by Framingham residents, the multifamily moratorium petition quickly gained over 350 signatures. Framingham has permitted or constructed more than 1,000 new multi-unit housing projects, through this petition residents requested the City to temporarily stop construction to study the impacts additional units have on municipal services, schools, and traffic.
At the July 17 hearing, elected officials spoke first.
First to speak was School Committee Chair Adam Freudberg, who said Framingham public school's "continuous surge of student enrollment."
"In 2007," he said, "enrollment was 8,038" and "in 2018, it was 8,739." This fall 2020, the framingham public school system is set to expect more than 9,300 students. "By the end of the decade," Framingham schools are projected to have over "9,700 students," Freudberg told the Planning Board.
Then, Freudberg went on to explain the impacts of multi-family housing: "On average, FPS (Framingham Public Schools)  reports 15 new students for every 100 units."
With the continuous surge of enrollment, which could be intensified by multi-unit projects, Freudberg told the Planning Board that FPS reports "a new school building is needed every 3 to 5 years."
Freudberg offered 5 steps and step one is to "adopt the moratorium on apartments."
Freudberg said the "new enrollment requires new funding for students, whether students are remote, in person, or hybrid."
The City of Framingham's Director of Community & Economic Development and Planning Kevin Shea spoke next on the negative impacts of a moratorium and the positive impacts of more apartments. 
Shea clarifies that the multi-family construction is "to be concentrated in existing downtown and village centers where infrastructure already exists." Therefore, multi-unit apartments would "support Transit Oriented Development" and "existing or expanding public transportation options," Shea said.
Shea outlined the need for more housing: "Employees of all kinds are looking for places where labor is available. As our economy is diverse, that means we need housing options at all price points in order to be an attractive place for businesses to locate."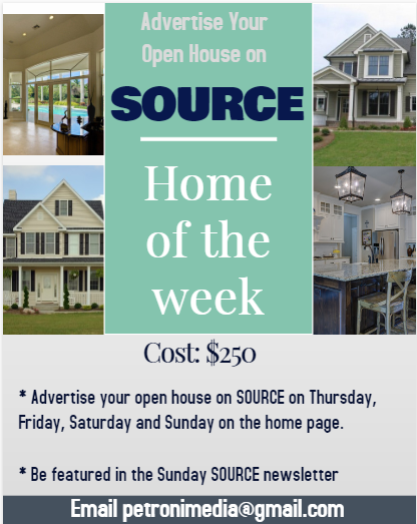 Under Governor Baker's Administration state grant and funding municipalities on housing growth have been increased to incentivize housing production. Shea warned "communities that have a moratorium on multi-family housing are… less competitive or outright ineligible for these state grants."
Shea said adding residents and housing to our city will support our downtown businesses and Transit Oriented Development (TOD) plan. However, he said "If interest and development were to cease completely due to the moratorium, it would put the city further behind in keeping up with local demand for a range of housing options."
Downtown Framingham Inc. Executive Director Courtney Thraen analyzed Framingham's relationship with business. She said "Framingham is built on business" and that our "tax structure relies heavily on large successful corporations to keep the residential tax rate down." 
Although our "homebred workforce totals 41,700", "Framingham's big corporations and small businesses need access to local talent, workers that live and work here morning, noon, and night," Thraen said.
Thraen said these large corporations "may see this moratorium as an anti-labor move that only adds to Framingham's long-standing anti-business reputation," which "could deter new corporate growth."
Jack Hendler of Jack's Abby's Brewing spoke next and brought a business perspective into the public hearing. Hendler admitted that although he and his brothers love "the community of Framingham, it's not an easy place to open a business nor does it have a positive reputation."
In Hendler's opinion, the moratorium drastically hurts the TOD (Transit-oriented development) plan set forth by Framingham leadership to support local businesses and "the progress made in the downtown area could be lost."
"Please understand that this decision will have serious consequences on the long term development in downtown Framingham. We respectfully ask that in the event of a moratorium that the previously approved Transit-Oriented Development zone will be excluded," said Hendler.
Jim Giammarinaro, the President of the Metrowest Chamber of Commerce cautioned the "moratorium will not be loved by the Chamber's businesses and nonprofits."
Framingham is still "considered non-business friendly," Giammarinaro said. "It's difficult to grow in this area due to the lack of affordable housing."
With employees, Giammarinaro said businesses will grow, but "if we put the moratorium in place" he added, "we jeopardize some of the goals we have about growth and economic development in Framingham."
Amy Finstein, a Framingham resident, who is an architectural and urban historian, offered a middle ground opinion on the moratorium.
Finstein said there are real concerns about the multi-family units and "the impacts on school, transit and all are more dire than general calculation might make us feel." 
Feinstein supported Hendler's ideas of excluding the TOD zone from a potential moratorium as she recognizes that we need to honor "the hard work that's gone into the Transit-Oriented Development zoning plan."
Michael Gatlin, chair of the Framingham Strategic Institiave & Financial Oversight Committee (SIFOC), recommended the Planning Board vote against the proposed moratorium.
Gatlin referred to the notorious reputation Framingham has with business: "A moratorium takes the city back to the days when it was not welcoming to business and suggests that the city of Framingham is not really serious about being business-friendly."
Mary Kate Feeney, a resident and small business owner, who was part of the group who put together the petition, asked the city to "take a pause" on apartments in order "to look at the impact multifamily units have on the community."
Speaking in support of the moratorium, she explained "residents are asking Framingham to take a look and figure out what the impacts are on the city services, on traffic, and on environmental concerns."
Feeney said "This is not anti-business. It's not anti-downtown. It's not even anti-apartment … This is about getting our ducks in a row."
District 7 resident Bill Lynch, who was part of the original team who started the petition said the moratorium "will affect more of the north side where the open space is and where there is more opportunity to build apartments."
Lynch said "if the residents think that it's a good idea to put a pause on these apartments then that should be carefully considered."
Following Lynch's testimony the public hearing was closed, and the 5 members of the Framingham Planning Board offered their opinions.
Speaking first, Planning Board member Joseph Norton said he saw both sides of the matter and needed more time to consider the information and testimonies. 
Aaron Bober agreed with Norton that the Board needs more time to review the different perspectives from citizens and the business community.
Bober said he understood "the impact the general growth of the city has had on the schools. … "I'm leaning pro business and a nay to the moratorium, said Bober.
Planning Board member Shannon Fitzpatrick recommended conducting the study without the moratorium, to which Planning Board member Tom Buie agreed.
Fitzpatrick also acknowledges that although "from a citizen point of view the intent is not to be anti-business that is the perception." 
"I understand the concern about the stress on the schools and the traffic, but I think we have to be progressive" and "in this case, progressive means more development," said Fitzpatrick.
Planning Board chair Kristina Johnson expressed her support for transit-oriented development and said it "sends a clear message that Framingham is committed to reinvesting in our downtown and downtown adjacent neighborhoods."
Johnson said multifamily developments will "create vibrant neighborhoods with a diverseness of people."
"In conclusion," Johnson said, "I don't believe that it's in the best interest for the city of Framingham to move forward with this proposed moratorium."
As members of the Planning Board needed extended time to decide on the issue, Johnson entertained "a motion to continue the public hearing until Thursday July 23, at 7 p.m.
All 5 members voted in favor of this motion and will take time until the next hearing to "sift through and digest information." 
***
Sydni Williams is a high school student at St. Mark's in Southborough. She is a SOURCE intern for the summer of 2020. If you are interested in interning for Source in Fall 2020 or Spring 2021 email petronimedia@gmail.com Internships are unpaid. Credit-based internships are available.