Ashland Neighborhood Thanks Essential Workers With Public Art Display
By Sydni Williams
***
ASHLAND – On the winding road wonderland that is Higley Road in Ashland, families and neighbors assembled an outdoor artistic display to express their gratitude for frontline workers. The display involves sculptures and heartwarming signs featuring the key phrase "giving thanks for the visible and invisible helpers."
Individual presentations at every house are each dedicated to a different every day hero. One family acknowledged the "dependable" and  "caring" delivery drivers from companies such as UPS, Amazon, Fed-Ex, and more. A poster with images of food read "Thank you Grocers" while other signs thanked "Healthcare Heroes," "Public Workers," and recognized educators with "Thumbs up to all our teachers" poster. 
Alongside these sentiments of gratitude, are eye-catching tape sculptures in different arrangements.
A tape statue holding a delivery box represents drivers, one with a yellow hard hat portrays a builder, one gives a friendly thumbs up to teachers, but most of the sculptures simply wave to passersby. 
Above the street, there was an impressive colorful sign with the expression, "From our hearts on Higley Thank you!" Unfortunately, the sign was knocked down by a passing truck, yet all other designs remain intact.
The remarkable project was initiated by Karyn Koulopolous, a Higley Road homeowner for 15 years, artist, oil painter, and children's book author.
Koulopolous explained her motivation: "When the COVID crisis came I thought how difficult it would be to have a school-aged child."
In May, she reached out to her neighbors with the idea; an art activity for the neighborhood children to enjoy that would also express gratefulness for workers at the frontlines of the COVID crisis.
Children from 8-14 years old were "busy on zoom for 5 to 6 weeks building tape sculptures and creating signs."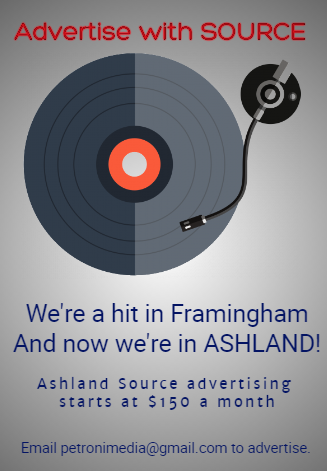 Koulopolous highlighted that in this difficult time, the project not only educated children on the world situation, but also served as a "good memory."
Behind the message of gratitude, Koulopolous clarified the connection between the sculptures and the signs: "Tape represents everything being held together," she said, and in this crisis, our lives are being held together by those frontline workers.
Clear tape, which was used to construct the sculptures, represents both invisible and visible helpers.
The Higley Neighborhood, which Koulopolous enthusiastically described as "one big family," was brought even closer together through this activity. The Ashland neighborhood is located on the Framingham border.
Rajesh Thomas, whose family participated in building the display, said "We were all in this together."
According to neighbors, the display has received a positive response from the community.
Cars drive by slow down to admire the art and some take photos.
The neighborhood plans to keep the art and message up as long as possible to "communicate gratitude to the community at large."
***
Sydni Williams is a high school student at St. Mark's in Southborough. She is a SOURCE intern for the summer of 2020. If you are interested in interning for Source in Fall 2020 or Spring 2021 email petronimedia@gmail.com Internships are unpaid. Credit-based internships are available.
***
Photos by artist Karyn Koulopolous
Photos by Amit Jonchhe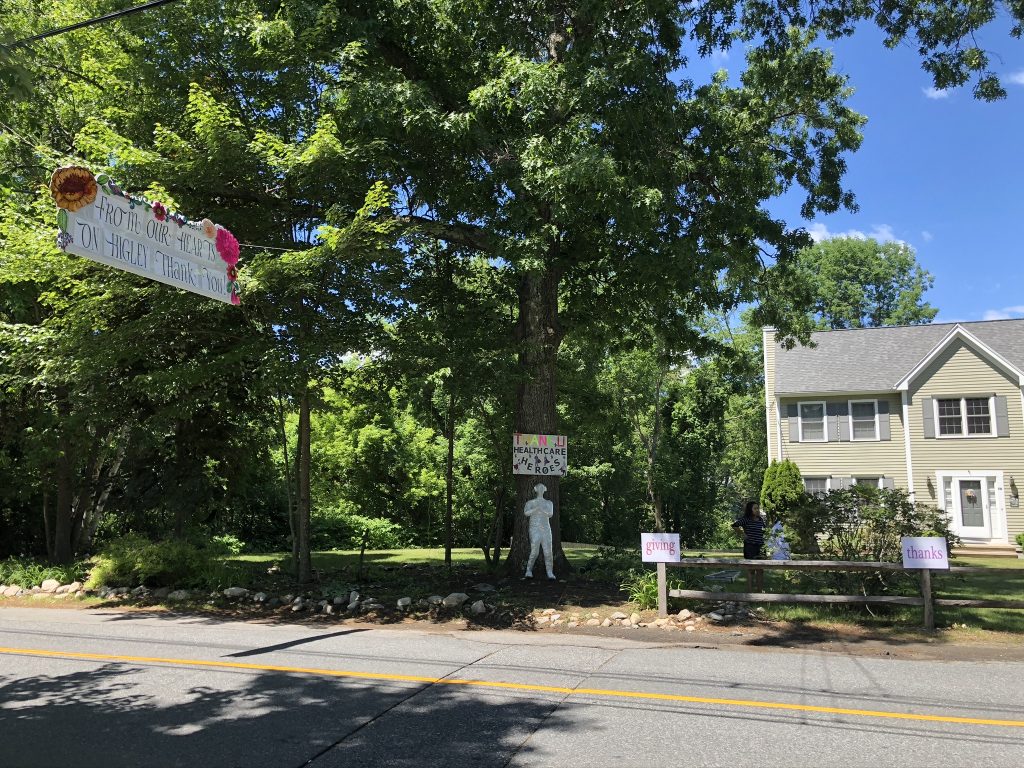 Photos by Amit Jonchhe
Photos by Sydni Williams