By Lily Karofsky
***
[broadstreet zone="51611″]
ASHLAND – The dragonfly festival has been put on by Arts! Ashland Alliance Inc. since 2014.
Arts! Ashland Alliance Inc. is run by a board of directors and has been in existence since 2013. Their primary project every year is the dragonfly festival.
This year, they had planned to incorporate more locations into the festival, but that plan was thrown off the rails by COVID-19.
In the past, the event has been a beautiful outdoor experience that incorporates music, dance, and other artisans sharing their crafts. Last year, the event was on September 12, from noon to 6 p.m. The event has always been very popular among the people of Ashland and other neighboring towns. In past years, the event has been visited by upwards of a thousand people.
[broadstreet zone="58610″]
This year, however, the festival will be a virtual event. This decision was made out of the consideration for the public's safety surrounding the pandemic.
Steve Mitchell, a member of the Arts! Ashland Alliance said "obviously it's very difficult to translate a festival into a virtual event… what we are going to try to do is combine a variety of different performances as we do at the dragonfly, so we'll have musical performers, we'll have dance performances, we're also going to incorporate some of the artisans that typically participated in the festival to give them an opportunity to talk about their craft."
The virtual event also is going to feature some student performers from Ashland High school and their talents.
[broadstreet zone="59984″]
Another big part of the dragonfly festival is the sponsorships it relies on to be the event that it normally is. Because of the economic dip, most businesses are facing this year because of the pandemic, Arts! Ashland Association decided this was not the year to fundraise, but the year to give back.
Mitchell shared that "this year we are not fundraising… but we've had loyal sponsors for the last six or seven years so we want to give them an opportunity to participate in well and at least to be able to advertise their company or their services so we're going to intersperse a lot of that into our programming."
Giving back to the community has always been a value of Arts! Ashland Alliance and this was a perfect way to do so for companies who have always supported them and their efforts.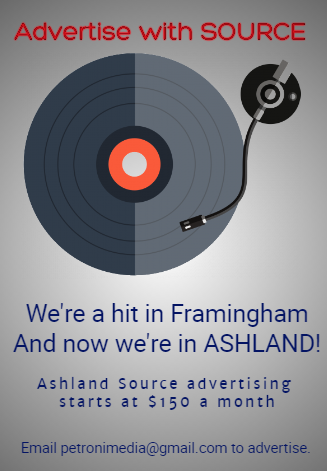 This year, the virtual event will span three days with an hour and a half of programming each day. The dates are September 10, 11, and 12.
Arts! Ashland Alliance is coordinating with WACA TV for broadcasting, so the times of the event each day are still being discussed. Although not an in-person event this year, it seems everyone attending has much to look forward to with this year's Dragonfly Festival come this September!
***
Editor's Note: Lily Karofsky, 17, will be a senior at Framingham High School this fall. She is a SOURCE intern this summer. Interested in interning with SOURCE in the fall or spring 2021, email petronimedia@gmail.com