[broadstreet zone="53820″]
NATICK – After 9 years at the Natick Mall, a sushi restaurant has closed its operations.
Opened in 2011, Wasabi, "has closed for good," said general manager Jeffrey Miller.
"The mandatory covid closure just destroyed us," said Miller, who added it was 9 wonderful years.
The business had a conveyor-belt of sushi ranging in prices for customers shopping at the mall. On a typical saturday, Miller told the Boston Globe in 2013, 5,000 plate of sushi a day were sold on a typical Saturday.
The Japanese, sushi restaurant used "fresh, simple ingredients that put a tingle on your tongue with their essential flavors — raw fish, zesty soy, and seaweed with attitude."
Customers would select menu items in their own containers off a conveyor belt that wrapped around the restaurant in the middle of the mall, near the Apple store.
Menu items included spider rolls, a Natick lobster roll, sashimi, salmon nigiri, yellowfin, tako, and even a sweet potato tempura.
The wall-less restaurant seated about 100 individuals.
Wasabi is a national chain.
[broadstreet zone="59948″]
***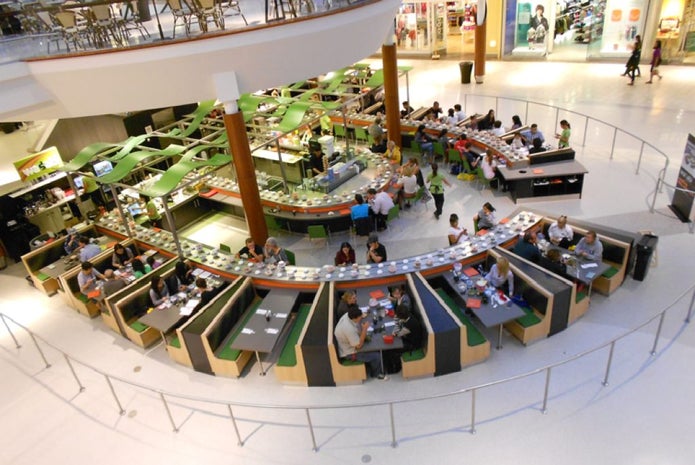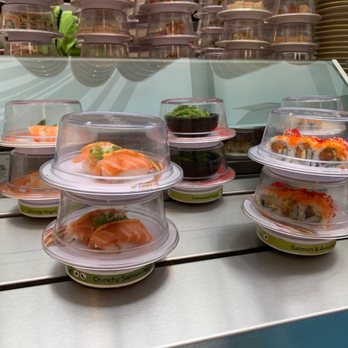 Photos courtesy