Mayor Spicer Appoints Mawhinney To Framingham Strategic Financial Oversight Committee
FRAMINGHAM – Mayor Yvonne Spicer has appointed District 4 resident David Mawhinney to the Framingham Strategic Initiative & Financial Oversight Committee (SIFIOC). He will serve a 3-year term to end in June 2023.
The Committee mandated by the City Charter and formed after Framingham became a City, has nine members. The Committee is tasked with advising the Mayor, Council and School Committee on the status of Framingham's long-range strategic plan, the state of the municipal economy, the sufficiency of municipal revenues, and other financial matters that may from time to time be referred to it. Three members are appointed by the Mayor, three by the 11-member elected City Council, and three by the 9-member elected School Committee,
Mawhinney will replace the mayor's campaign treasurer Mahmood Akhtar as the Mayor's at-large appointee. Akhtar, a District 3 resident, was one of Spicer's three initial appointees.
Mawhinney is the Mayor's fifth overall appointment to the Committee and her second this year.
Robert Case resigned as chair of the Committee when he was elected as the District 5 City Council. The Charter prohibits SIFOC members from holding any other position but SIFOC.
In January, Spicer appointed Scott Ellinwood in the financial expertise seat on SIFOC, to replace Case. His term expires in June 2022. Ellinwood holds a Bachelor of Science in Finance and Master of Business Administration from Bentley University. He is a senior manager of financial reporting, planning, and analysis at Fish & Richardson P.C. A District 6 resident, he ran for City Council in 2017 and lost.
District 6 resident Gatlin, who was appointed by Spicer to full the business community seat, is a lawyer, specializing in real estate law. He was named chair of SIFOC by Spicer, after Case resigned.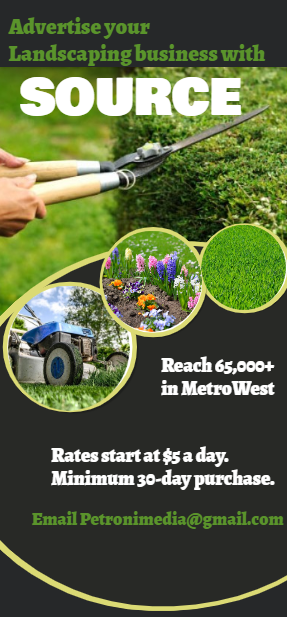 City Council SIFOC members include:
James Culhane, CFA, is appointed to serve in the expertise in Finance seat. He has more than three decades of experience, working in municipal, corporate and project finance. He possesses an extensive record in understanding what conditions are necessary to fund ongoing operations and infrastructure improvements for municipalities. A long-time Framingham resident, Culhane is the parent of two children who attend Framingham High School. He resides in District 6. His term expires this year.
Mary Kate Feeney is appointed to serve in the Member of the Local Business Community seat. Feeney is the Founder and Chief Strategist for Dockside Media. She served as Governor Deval L. Patricks' Director of online media 2010-2013. Feeney resides in District 3. Her term expires in June 2022.
Gerard E. Desilets, JD, is appointed to serve in the At-Large seat. Desilets is a long-time resident of Framingham and has served in a number of volunteer positions, including seven one-year terms as Town of Framingham Moderator. For the last twenty years, he has worked for the South Middlesex Opportunity Council in various capacities, such as Senior Director of Planning and Director of Behavioral Health Services. Desilets resides in District 5. His term expires in June 2021
School Committee Applicants Selected for SIFOC Include:
Joel Francis is appointed to serve in the Expertise in Finance seat. He has been employed by a multi-national public accounting firm for over 20 years, providing financial statement audit services for a diverse group of companies. A current parent in the Framingham Public Schools, he is a PTO Co-Treasurer and youth sports coach. Francis resides in District 2. His term expires in 2021.
Darlene Umina is appointed to serve in the Member of the Local Business Community seat. She is a realtor and small business owner with The Umina Group of Lamacchia Realty in Framingham. She is a current parent in the Framingham Public Schools and has been active in the community as a Pre-School Board Member, as well as with numerous local charities. Umina, who resides in District 1, has a term that expires June 2020. 
David Kilkis is appointed to serve in the At-Large seat. As a Senior Director of IT, Security, and Operations at a company in Massachusetts, he has extensive experience in the fields of technology, financial planning, contract negotiations, and capital projects. A current parent in the Framingham Public Schools, he is a former PTO Co-President. Kilkis resides in District 1. His term expires in 2022.
There are no members from District 7, 8, or 9 on this important Committee.