Framingham Caravan Thursday To Fight For Driver's Licenses For All
FRAMINGHAM – Two organizations have organized a car caravan in Framingham to drive Senate President Karen Spilka to accelerate action on proposed legislation that would provide driver's licenses for the immigrant community.
Cosecha Massachusetts and Never Again Action Boston are hosting the event on Thursday, July 9 at 4 p.m., starting at Mary Dennison Playground at 94 Beaver Street in Framingham.
"Cosecha is planning on holding a car caravan and small programming (maintaining social distance with masks) in Framingham, Senator Spilka's district because she is the President of the Senate where An Act Relative to Work and Family Mobility S2641 has yet to be voted on," said spokesperson for the caravan Amelia Gonzalez Pinal.
"Our fight continues, we can no longer wait for Drivers' Licenses! This Thursday we will demand the right to drive without fear. Our families need a license, especially now, to go to work, go shopping, or go to the doctor," said organizers of the Caravan. "During this pandemic we have been affected a lot and not having a license has put us in a greater risk of contracting and dying of COVID19. In this moment of struggle for racial justice, Massachusetts need to do everything to protect black and brown immigrants in this state. Including passing Driver Licenses. All the cages are connected and all our struggles are connected. No more jails, no more deaths, no more ICE! Licenses Now!"
"We are inviting all residents to decorate their cars and participate in the caravan we are starting at 4pm at Dennis Playground and concluding at the library where we will hear from local testimonies of the importance of a license for the immigrant community especially now more than ever.  Another way to support is by calling Senator Spilka and asking her to bring S2641 for a vote at (617) 722-1500," said Pinal. "We hope that Senator Spilka will be moved by her constituents and the immigrant community in her district and across the state to bring S2641 to a vote in the Senate and make driver's licenses a reality in Massachusetts."
S2641 bill was reported favorably by committee and referred to the Senate Ways and Means committee in April 2020. Nothing has happened since on the bill.
The bill would give an estimated 155,000 undocumented immigrants in Massachusetts a type of government-issued identification.
The bill also removes language from Mass General Laws that prohibits individuals not authorized to be in the United States to be ineligible for a driver's license.
Fifteen states, and the District of Columbia, have a similar law, including Vermont & Connecticut in New England and New York and California.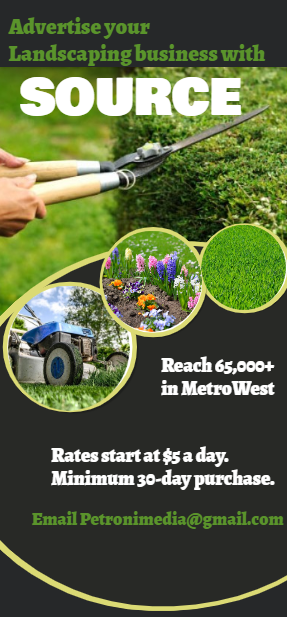 House Bill 3012 sponsored by State Rep. Tricia Farley-Bouvier of Pittsfield and Christine Barber of Somerville, a petition to the issuance of driver's licenses to certain persons unable to provide proof of lawful presence, is also supported by Framingham State Representatives Jack Patrick Lewis, Maria Robinson, and Carmine Gentile.
Similar bills have failed to be passed in previous sessions.
The bill needs the full House of Representatives and the Massachusetts Senate approval, and the Governor's signature.
At the hearing in April, individuals testified that police had pulled over family members when they were driving. Police discovered the individuals pulled over for violations did not have a license, and family members testified that U.S. Customs and Immigration Enforcement (ICE) agents had started the paperwork to have those individuals deported.
If the bill passes, individuals who are undocumented, would be required to take vision and road safety tests to be issued a driver's license like documented individuals.
"The ability to access a driver's license would allow immigrants to work without fear of deportation and separation of family as well as greatly reduce challenges presented from pandemic conditions.  Massachusetts COULD be the 16 state to pass licenses for immigrants," said Pinal.
"I have a teenage son, I'm here because he dreams of driving in the future. I need to fight so that he can drive without fear, or as a mother I will die of fear knowing the risk he is putting himself in," said Irma Lemus Amaya, immigrant Cosecha East Boston leader.
"Access to a driver's license is a public health issue! It's an immigrant justice problem! It's a racial justice problem!," said organizers, who want the driver's license bill brought up for a vote in the Massachusetts Senate before the end of July.
District 7 Framingham City Councilor Margareth Shepard told her fellow Councilors in March she had been working with a coalition to get the Act passed at the state level.
"This is a big concern for Framingham due to our large immigrant and undocumented community," said Shepard to her fellow City Councilors.
***
Photo courtesy