About 200 Framingham Businesses & Companies Receive Paycheck Protection Program Loans
FRAMINGHAM – The U.S. Small Business Administration released a list of companies that received more than $150,000 in the Paycheck Protection Program (PPP), during the coronavirus pandemic. The PPP program was established to help businesses to continue to pay employees through the pandemic.
More than 18,000 Massachusetts companies were awarded at least $150,000 from the federal program, according to the Small Business Administration (SBA). The SBA said about 5 million businesses received more than $520 million.
In Framingham, about 200 businesses and companies received loans.
The largest PPP loans in Framingham went to the Bernardi Auto Group at 1626 Worcester Road and Panera Bread at 550 Cochituate Road. Both received loans between $5 and $10 million.
The loan can be fully forgiven if the funds are used for payroll costs, interest on mortgages, rent, and utilities (due to likely high subscription, at least 60% of the forgiven amount must have been used for payroll).
PPP loans have an interest rate of 1%.
Loans issued prior to June 5 have a maturity of 2 years. Loans issued after June 5 have a maturity of 5 years.
Loan payments will be deferred for six months.
No collateral or personal guarantees are required.
Neither the government nor lenders will charge small businesses any fees.
Below are the other Framingham businesses and companies that received loans:
Receiving PPP valued $2 million plus:
Mary Ann Morse Healthcare Corp
Saint Patrick's Manor, Inc.
The Learning Center For The Deaf Inc
Charles River Medical Associates
DTIQ Acquisition Corp.
New England Family Dentistry
The Portland Group, Inc.
Wayside Youth & Family Support Network
Receiving PPP between $1 million and $2 million:
Advanced Home Care Services
Berg LLC
Bethany Health Care Center
Connolly Buick Company, Inc
Door Systems, Inc.
Harbor Networks, Inc
Jack'S Abby Brewing
Listengage
Metrowest YMCA
New England Automax
Receiving PPP between $350,000 to $1 million:
500 Enterprises Inc., 500 Worcester Road,
Alira Health Boston, 1 Grant St.
Atlantic Management Corporation, 205 Newbury St.
Avant-Garde Solutions, 463 Worcester Road
Bentley Casa De Ramana, 485 Franklin St.
Boston Church Of Christ, 214 Concord St.
Boston Gourmet Chefs, Inc., 2 Watson Place
Calare Properties, Inc., 30 Speen St.
Carmel Terrace, Inc., 933 Central St.
Charles River Insurance Brokerage, 5 Whittier St.
Coffee Pond Productions, Inc., 3 Speen St.
Commonwealth Creative Associates, Inc., 75 Fountain St.
Disruptor Beam, Inc., 100 Pennsylvania Ave.
EH Media, 111 Speen St.
Elevation Brands, 190 Fountain St.
Exceptional Auto Body, Inc., 88 Blandin Ave.
Fine Finish Custom Carpentry, 1100 Alexander St.
Flynn Life Sciences Group, Inc., 550 Cochituate Road
Framingham Auto Mall, Inc., 154 Waverly St.
Framingham Auto Sales, Inc., 1200 Worcester Road
Global Technology Systems, Inc., 550 Cochituate Road
GMP Services Inc., 945 Concord St.
Greater Boston Gastroenterology, 475 Franklin St.
Heart Center Of Metrowest, Inc., 99 Lincoln St.
ICL Imaging Corp., 51 Mellen St.
Incendia Partners, Inc., 161 Worcester Road
Innovative Autism Connections, 43 Chubb Road
Insurance Recovery Group, Inc., 959 Concord St.
Its All About The Kids Inc., 100 Pennsylvania Ave.
Jewish Family Service Of Metrowest, Inc., 475 Franklin St.
Karpouzis Commercial Refrigeration, Inc., 875 Waverly St.
KGA Inc., 161 Worcester Road
Margaritas Restaurant Group Framingham, Inc., 725 Cochituate Road
Marval, Inc., 692 Cochituate Road
Midway Motors, Inc., 510 Cochituate Road
Nagel, Cutrell, Wendell & Associates, 55 Main St.
Night Nurse, 1001 Worcester Road
Outcome Referrals, Inc., 1 Speen St.
Pabian Law, LLC., 40 Speen St.
Pao Brasil Bakery, Inc., 596 Waverly St.
Peerless Media, LLC, 111 Speen St.
Precision Fitness Equipment, Inc., 303 Worcester Road
Reliable Roofing & Sheet Metal LLC, 105 Irving St.
Resource One New England Services, 40 School St.
Southern New England Conference Of The United Church Of Christ, Inc., 1 Badger Road
Taymil Partners LLC, 1101 Worcester Road
Tommy'S Taxi, Inc., 167 Franklin St.
United Way Of Tri Country, Inc., 46 Park St.
Variantyx, Inc., 1671 Worcester Road
Vineyard Road, Inc., 1451 Concord St.
VTT Management, Inc., 100 Concord St.
We Do Care, Inc., 342 Winter St.
Receiving a PPP loan between $150,000 and $350,000
550 Suites, LLC, 550 Cochituate Road
Aegis Protection Group, Inc., 858 Worcester Road
Alepede, Inc., 1170 Worcester Road
Alzheon, Inc., 111 Speen St.
Arch Therapeutics, Inc., 235 Walnut St.
Arena FRL, LLC, 2 California Ave.
At Your Service Homecare, Inc., 489 Elm St.
Barmakian Metrowest LTD Partnership, 496 Cochituate Road
Beacon Application Services, 40 Speen St.
Belcher's Appliance, Inc., 120 Fountain St.
Bethany Home Care, Inc., 97 Bethany Road
Bourbon's LLC, 47 Beacon St.
Bridge 12 Technologies, Inc., 37 Loring Drive
Cannon Capital LP, 161 Worcester Road
Circle Of Friends Preschool And Children's Center, 61 Nicholas Road
Coakley Boyd & Abbett, Inc., 60 Worcester Road
Community Service Stations, Inc., 1253 Worcester Road
Complete Pain Care LLC, 600 Worcester Road
Corporate Growth Resources, Inc., 550 Worcester Road
Counterpulsation, Inc., 650 Worcester Road
CP Distributors, LLC, 33 Loring Drive
Creative Playthings, 33 Loring Drive
Cushing & Rabinovitz, P.C., 60 Worcester Road
Dentusa, PC, 231 Worcester Road
Detail Matters, Inc., 2 Central St.
Dolaher Events LLC, 1630 Concord St.
Eastern Millwrights Regional Council Apprenticeship, 1661 Worcester Road
Elite Installations LLC, 2 Central St.
Ellen A. Kaplan, 160 Speen St.
Federal Glass Inc., 355 Worcester Road
Framingham Animal Hospital, 1415 Edgell Road
Framingham Dental Group PC, 1671 Worcester Road
Framingham Pancakes, Inc.
Framingham Pediatrics, P.C., 125 Newbury St.
Friends Of Young Judaea, Inc., 5 Edgell Road
Futura Sales, Inc., 1451 Concord St.
Global Technology Group, Inc., 945 Concord St.
Grace Dental, 55 Main St.
Heinlein, Beeler, Mingace & Heinemen, PC, 276 Union Ave.
Ibis Consulting Group, Inc., 205 Newbury St.
Image Data, Inc., 46 Park St.
Integrated Insurance Solutions, LLC, 1881 Worcester Road
J & M Diner, Inc., 50 Worcester Road
J.T. Haffey Builders, Inc., 58 Park St.
Javamine, 692 Cochituate Road
JKB, Inc., 105 Hollis St.
Kaashi LLC, 151 Cochituate Road
L&F Restaurant Corp., 164 Waverly St.
Lacantina Restaurant, Inc., 911 Waverly St.
Lao Sichuan, Inc., 271 Worcester Road
Lawn Mist, Inc., 8 Arlington Place
Mark Fried DMD P.C., 61 Edgell Road
Mayer, Antonellis, Jachowicz & Haranas LLP, 439 Worcester Road
McNulty Construction Corp., 17 Beaver Court
Medical Community Services, 264 Union Ave.
Metro West Engineering, 75 Franklin St.
MetroWest Ear, Nose and Throat Associates, 61 Lincoln St.
MetroWest Jewish Day School, 50 Pamela Road
MetroWest Legal Services, Inc., 63 Fountain St.
MetroWest Radiology Associates, 115 Lincoln St.
Middlesex Petroleum Distributors, 223 Arlington St.
Misra Holdings LLC, 85 Worcester Road
Monnick Supply Company, Inc., 759 Waverley St.
Native Plant Trust (Garden in the Woods), 180 Hemenway Road
New England Hand Associates PC, 761 Worcester Road
New England Veterinary Specialists, 434 Old Connecticut Path
Nily Abramovitz DMD PC, 661 Franklin St.
Niposul, Inc., 145 Concord St.
Obie Mechanical Services, Inc., 82 Herbert St.
Onto Mortgage LLC, 405 Cochituate Road
Onyx Marble & Granite LLC, 93 Beaver St.
Order Processing Technologies, Inc., 965 Concord St.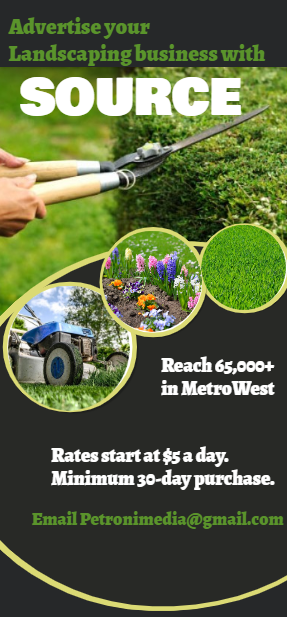 Parsons Commercial Group, 1881 Worcester Road
Paul Flaherty Plumbing & Heating Company, Inc., 186 Fountain St.
Paul J. Hubley DMD, 223 Walnut St.
Paul's Resaurant, Inc., (Bella Costa) 147 Cochituate Road
Peartree Corp, 35 Tripp St.
Pestex, Inc., 349 Union Ave
Plurisinc, 550 Cochituate Road
Punchbowl, Inc., 50 Speen St.
Ranger Engineering, Inc., 1 Watson Place
RLR Studio, Inc., The PARLR) 1 Watson Place
Rogers Insulation Specialists Co., Inc., 225 Arlington St.
Ron's Tire & Service, Inc., 635 Waverly St.
Sage Communications, 28 John H Finley III Way
Saint Bridget School, 832 Worcester Road
Salon Designs, Inc., 1291 Worcester Road
Samiotes Consultants, Inc., 20 A St.
Sham, Tang and Tam P.C., 463 Worcester Road
Slade Veterinary Hospital, Inc., 334 Concord St.
Smart Coats, Inc., 545 Potter Road
Solace Therapeutics, Inc., 135 Newbury St.
Stephen S. Raisman DMD, P.C., 1283 Old Worcester Road
Subway Franchise Development, 434 Old Connecticut Path
Sudbury Senior Placement, Inc., 188 Oaks Road
Sudbury Valley School, Inc., 2 Winch St.
Sustainable Energy Advantage, LLC, 161 Worcester Road
Synspira Therapeutics, Inc., 10 Speen St.
The Speech Improvement Company, Inc., 50 Speen St.
The Summit Montessori School, 283 Pleasant St.
The Support Group, Inc., 205 Newbury St.
Tm Tran88 LLC, 255 Worcester Road
Tosti's Service Center, 47 Waverley St.
Turn Two Corp., 47 Loring Drive
Unique Dental Of Framingham LLC, 130 Maynard Road
United Salvage Corp. Of America, 120 Waverley St.
WEC Health LLC, 63 Fountain St.
Wellesley Trucking Service, Inc., 360 Irving St.
Wellness Partners LLC, 1253 Worcester Road
World-Link Communications, 1101 Worcester Road