[broadstreet zone="52093″]
FRAMINGHAM – The Woodcrest Acres neighborhood held an Independence Day block party.
"A few of us in the neighborhood were discussing what to do on July 4th when we came up with the idea of having a socially distanced block party," explained James Feudo.
"Jami & Gregg Stein graciously offered to host it at their house, and supply a live band," said Feudo. "Gregg is in a band called Bacchus, that plays blues-based classic hard rock and the band was excited about the event."
The next step was to invite the neighborhood. said Feudo.
"Our neighborhood used to do block parties several years ago on the 4th but they didn't have to worry about COVID-19," said Feudo.
"We wanted everyone to have a fun day, but remain safe. After all, Framingham was at its lowest number of active cases since mid-March and the last thing we wanted to do was cause a spike," said Feudo.
So the organizers looked into activities that allowed for social distancing.
[broadstreet zone="58610″]
"While we would have loved to set up some grills, offer karaoke and teach our neighbors the latest, and some classic, line dances, we knew they wouldn't be safe. Instead, we opted for a bike parade, food & ice cream trucks, the live band and some fireworks projected onto a blow-up screen (similar to the summer movie at Bowditch)," said Feudo.
The block party kicked off at 2 p.m. with the National Anthem followed by a bike parade.
"Each rider was required to wear a mask (and a helmet, of course) and we asked them to stay 6 feet apart. The kids did a remarkable job keeping their distance and their bikes were decorated in red, white and blue," said Feudo.
"As the parade ended, our first food truck arrived – Framingham's own Trolley Dogs. Trolley Dogs serves hot dogs and fries with various toppings. They also added Angus burgers for our event. Their fries were crispy and their hot dogs were plump. You could get them topped with BBQ sauce, chili, cheese, salsa and more. They were a perfect meal to start the party," said Feudo.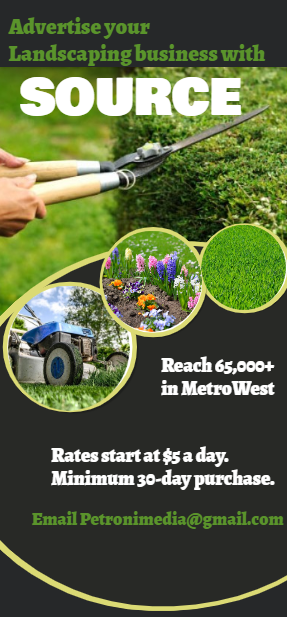 Bacchus took to the stage at 3 p.m. for their first set which included songs by Aerosmith, the Rolling Stones, and The Beatles.
Throughout the afternoon, they played 30 songs, over four sets.
"The band was incredibly talented as they covered songs from Chuck Berry, Def Leppard, Poison, Jimi Hendrix, Tom Petty and even a few of their own songs. Framingham High Class of 2020's Max Troderman, did an incredible job covering solos from guitar virtuosos such as Eddie Van Halen, Ted Nugent and Slash. Jason Bassi belted out his vocals, easily covering difficulty tunes such as Ratt's Round and Round. Andy Troderman, Max's dad, banged out some cool riffs on guitar and supplied some vocals. Eric Bucher covered the bass-heavy riffs of Def Leppard's Pour Some Sugar on Me. Gregg rounded out the band on drums, especially showcasing his talents on Kiss' Rock and Roll All Night," said Feudo.
[broadstreet zone="59984″]
While the band played, Juniper Farms made a quick stop, as no block party is complete without ice cream.
Kona Ice arrived later in the afternoon with their massive selection of flavors of shaved ice. They had long lines throughout the afternoon as people tried flavors such as Pina Colada, Tiger's Blood, and Ninja Cherry.
Cricket Café was the final food truck to arrive with their pit grill. They had incredible pulled pork, fries, burgers, cornbread and a special treat: lobster rolls, said Feudo.
The band wrapped up around 7, giving those attending some time to connect with everyone in the neighborhood, said Feudo.
[broadstreet zone="53820″]
"Everyone wore masks, except when eating, and kept proper social distancing throughout the day," said Feudo.
Some parts of the day were recorded for Access Framingham so keep an eye out for that.
"Given all the important events impacted such as weddings, graduations and religious milestones, we were glad our neighbors didn't have to lose out on another special day due to COVID-19. We have an awesome neighborhood and were glad that we were able to come together during these difficult time," said Feudo.
[broadstreet zone="59948″]
***