MBTA: Shuttle Buses To Replace Green Line C Trolleys July 5 to August 1
The following is a press release from MassDOT.
***
BOSTON – With the goal of expediting safety and reliability improvements through core infrastructure investments, the MBTA is reminding customers of the acceleration of essential track and intersection work on the entirety of the Green Line C Branch as part of the MBTA's $8 billion Building A Better T program. 
Accessible shuttle buses will replace Green Line C branch trolley service between Kenmore and Cleveland Circle Stations beginning at approximately 8:45 p.m. on Sunday, July 5, through Saturday, August 1, including both weekdays and weekends.
During this diversion in C Branch service, crews will improve accessibility and the customer experience through upgrades to grade crossings and intersections, and improve reliability and remove a longstanding speed restriction through the replacement of 2.5 miles of track.
"The C Branch work taking place during the month of July is the equivalent of about a year's worth of weekend and evening diversions in C Branch service," said MBTA General Manager Steve Poftak. "With safety as our first priority, our shuttle plan continues to include measures that promote physical distancing, and face coverings are required on shuttle buses and throughout the T system. We know these shutdowns can be inconvenient, and appreciate our customers' understanding as we accomplish this important work on a faster timeline that allows us to deliver improvements more quickly."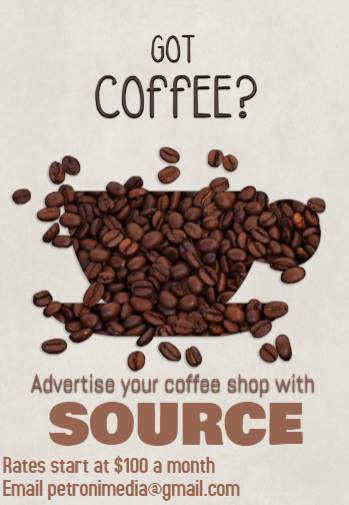 More Information about The Work:
This suspension in Green Line C Branch service during the month of July is part of the MBTA's $8 billion Building A Better T program to quicken the pace of infrastructure projects in 2020 as well as the MBTA's Green Line Transformation program. Completion of this work will result in improved safety and reliability, fewer unplanned service disruptions, and improved travel times for riders. During this extended diversion C Branch service, crews will:
Allow for a more reliable trip and the removal of longstanding speed restrictions through the replacement of 2.5 miles (about 13,200 feet) of track that, in some areas, is over thirty years old and has reached the end of its service life;
Allow for improvements to safety, accessibility, and the rider experience through the replacement of seven road crossings and four individual pedestrian track crossings, including the replacement of uneven pavement and the installation of accessible ramps where needed; and
Perform additional customer improvements that include upgrades to system maps, walkways, station brightening, and yellow tactile edging at C Branch Stations.
This nearly month-long closure is equivalent to about one full year of weekend and night closures on the C Branch.
Though this work was previously announced and planned during the summer when ridership is historically lower, doing this work now also allows its completion at a time when ridership on the Green Line is significantly decreased due to the pandemic.
The MBTA recognizes that riders do continue to take essential trips as the Commonwealth moves through its reopening plan.
The MBTA's shuttle plan includes measures to promote social distancing that protect MBTA riders and workers. The MBTA will carefully monitor ridership levels on shuttle buses, adjusting service levels if needed.
Green Line C Branch Shuttle Bus Information:
Free, accessible shuttle buses will operate between Kenmore and Cleveland Circle Stations that meet or exceed current C Branch schedules. Customers should note that shuttles will not stop at Brandon Hall and Kent Street Stations.
Information on Previous Accelerated Work and More:
The MBTA continues to assess whether other projects can be further accelerated. Previous and current accelerated work in 2020 includes:
Track work, harbor tunnel repairs, and additional infrastructure improvements successfully accomplished during a fourteen-day shutdown of the Blue Line from Bowdoin to Airport in May 2020;
Tie replacement work, concrete repairs, Quincy Adams elevator work, track replacement, and bridge inspection work during a fourteen-day shutdown of the Red Line from Braintree to Quincy Center in June 2020;
Track and signal replacement work during two nine-day shutdowns of the Green Line D Branch from Kenmore to Riverside, which successfully took place in June 2020;
Infrastructure work in the area known as the Beacon Junction during a nine-day shutdown of the C Branch from Kenmore to St. Mary's in June 2020.
In compliance with the Commonwealth's Reopening Massachusetts Report, riders are also reminded that face coverings are required while onboard shuttle buses.
Additionally, in an effort to promote social distancing and protect the health and safety of MBTA riders and bus operators, ridership on shuttle buses is limited to twenty passengers. The MBTA is also operating more shuttle buses than originally planned and will maintain a robust fleet of shuttle buses on standby to accommodate ridership demands as needed.
Following track work, the MBTA typically implements speed restrictions as a safety precaution, and customers should expect these to last for several days while the T monitors the proper settlement and consolidation of new track and stone ballast.
Speed restrictions are lifted once engineers have confirmed proper settlement has occurred.
***
Photo courtesy