Massachusetts Legislature Passes Critical Legislation to Safeguard Fall 2020 Elections
The following is a press release from the Senate president's office submitted to SOURCE media.
***
BOSTON The Massachusetts Legislature today, July 2, passed a bill that expands voter access and ensures voters have safe voting options for all remaining 2020 elections, including the September 1, 2020 state primary and November 3, 2020 general election, in response to the ongoing COVID-19 pandemic. 
An Act relative to voting options in response to COVID-19 now moves to the governor's desk.
The legislation, for the first time in state history, would establish a vote-by-mail option and early voting period for the upcoming fall elections. In addition to those options, the bill also addresses polling place safety for those who choose to cast their ballots in person. 
"The pandemic has changed many aspects of our lives, but a person's ability to exercise their fundamental right to vote and chose their government should not be one of them," stated Senate President Karen E. Spilka (D-Ashland)."While we continue to grapple with the ongoing pandemic, the elections bill passed today takes a historic step by allowing voters to cast their ballots by mail, vote early or to safely do so in person on election day. I am proud of the path we have charted with this bill as the Senate has always championed greater participation in our democracy. I would like to extend a heartfelt thanks to our clerks, election officials and poll workers across our state for ensuring the integrity of our elections and their commitment to democracy. I would also like to thank all who have collaborated on this urgent matter including my colleagues, Senators Finegold, Creem and Rodrigues as well as House Speaker DeLeo and his members for their hard work in advancing this bill."
"Voting and public health don't need to conflict. The bill passed by the Legislature gives voters concerned about COVID-19 a number of choices on how they want to perform their civic duty of voting," said House Speaker Robert A. DeLeo (D-Winthrop). "I thank the Senate President, Leader Moran, Chairs Michlewitz and Lawn, Senator Finegold and my colleagues in the Legislature in passing this bill."
"I'd like to thank my fellow conferees, my House co-Chair Representative Lawn, Senate President Spilka and Chairman Rodrigues for their dedication to upholding safe and accessible elections in the Commonwealth. We started this process with the goal to make voting easier during COVID-19 and this bill does just that by providing voters with options," said Senate Election Laws Committee Chair Barry Finegold (D-Andover). "For the first time ever in Massachusetts, voters can vote by mail and vote early in both the 2020 primary and general elections. In-person voting on election day remains an option and is made safer in this legislation. The bill equips clerks with the tools they need to count ballots expeditiously and adapt to these election advancements."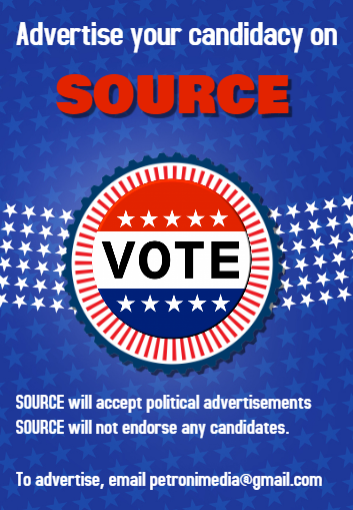 "This bill is essential to the operation and integrity of democracy in the Commonwealth during this public health crisis. I'd like to thank Speaker DeLeo, my co-Chair Senator Finegold,as well as my fellow conferees, Leader Moran, Chairman Michelwitz, and membership for their commitment to safeguarding the health and rights of our citizens during the upcoming 2020 elections," said Representative John Lawn, Co-Chair of the Joint Committee on Election Laws (D-Watertown). "I am truly proud of the team effort that has led us to the finish line to pass this comprehensive legislation, which will provide many fair, safe and accessible options to voters and ensure that all voices are heard."
"Strong voter participation is central to our democracy and we cannot allow the Covid-19 pandemic to prevent people from exercising this fundamental right," said Senate Majority Leader Cindy Creem (D.Newton). "The provisions of this bill will ensure that voters can exercise that right in a manner that is safe, secure and accessible.
The components of the bill are as follows:
Implements an early vote-by-mail system: An application to receive an early voting ballot for the primary will be mailed to all registered voters by July 15, 2020. The Secretary will then mail another application for the general election by September 14, 2020.  Both applications and ballots will have postage costs already paid for. 
Ballots postmarked on or before November 3, 2020 will be counted until Friday November 6, 2020 at 5.PM. Applications for early voting and absentee voting must be received 4 business days before the election, by Wednesday August 26 2020 (for the primary) and Wednesday Oct. 28 2020.
Creates early voting for the primary and expands early voting periods: For the first time in Massachusetts, early voting will be available for the state primary, and will take place from Saturday, August 22, 2020 through Friday, August 28, 2020. Early voting for the general election is scheduled to take place from Tuesday, October 17, 2020 to Friday, October 30, 2020.
Makes in-person voting safer and more efficient: The bill allows municipalities, with proper notice, to consolidate polling places and eliminate the check-out table at these locations, allowing for a more efficient process and fewer poll workers. It also expands who is eligible to serve as a poll worker, knowing that many current volunteers are seniors who may feel less comfortable working in public during COVID-19.
Provides tools to assist clerks: Acknowledging the increased burden these options may place on municipalities and clerks, the bill also provides for several accommodations to make the logistics of processing votes easier. The legislation allows for tabulating ballots prior to election day, and it offers pre-addressed envelopes to voters, so their applications go directly to their clerk's office.
Tasks the Secretary of State with creating an online portal and promoting voting options: To make it as easy as possible for people to apply for general election early voting, the bill requires Secretary Galvin's office to create an online portal not later than October 1, 2020. Electronic applications for early voting will be available for the general election, and if feasible, for the primary election.
The bill also requires the Secretary of State to conduct a public awareness campaign to inform and notify voters of the many options available to cast a vote in upcoming 2020 elections.

"This election reform package will ensure that the voters of the Commonwealth have safe and easy access to the ballot box throughout the COVID-19 pandemic," said Representative Aaron Michlewitz, Chair of the House Committee on Ways & Means (D-Boston). "By expanding mail in ballot and early voting options, these measures will safeguard our elections and will guarantee that our democratic process will not be hampered by this public health crisis."  
"Our electoral process must have the resiliency to adapt to the COVID-19 pandemic without pitting voter participation against public health," asserted Senate Minority Leader Bruce Tarr (R-Gloucester). "This bill responds to that need with important tools to meet the task at hand, choosing our elected officials."
"Given the continued uncertainty surrounding the novel coronavirus, it's important that Massachusetts residents be given multiple options to safely exercise their right to vote and make sure their voice is heard," said House Minority Leader Bradley H. Jones, Jr. (R-North Reading). "This legislation allows individuals to choose the voting method they feel most comfortable with so they can take steps to ensure their personal health and safety is not compromised."