Framingham Welcomes 2 New Police Officers
FRAMINGHAM – The City of Framingham held a private ceremony today in Nevins Hall in the Memorial Building to swear in two new olice officers.
Joining the Framingham Police Department are Sean Clark and John DiPasquale.
It was the department's first socially distant ceremony.
Acting Police Chief Ron Brandolini and Mayor Yvonne Spicer spoke at the ceremony.
***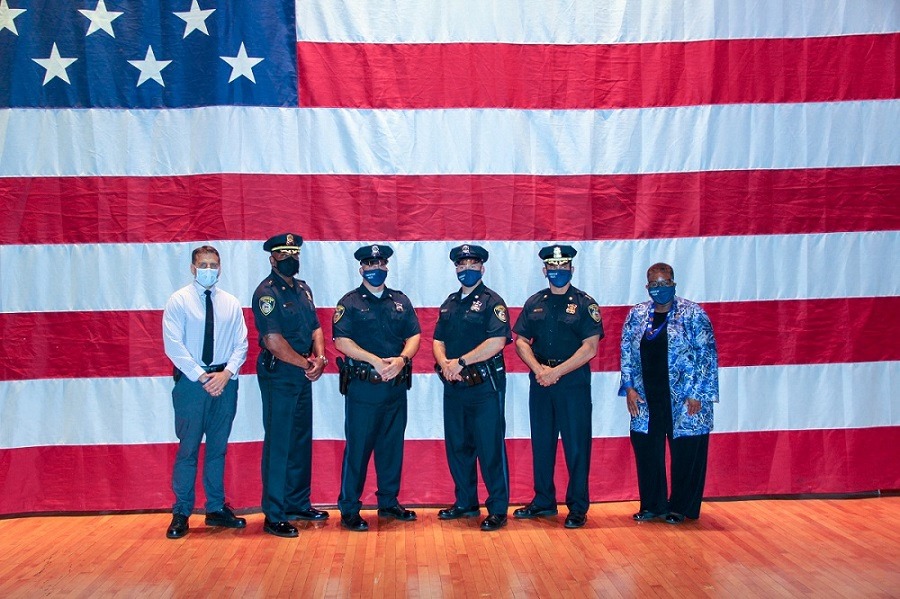 Photo courtesy of Framingham Police Department