MassBay Student To Graduate Debt-Free; Plans to Attend UMass To Study Journalism
WELLESLEY HILLS – When Benjamin Coulombe of Hopedale, was a high school senior, he was determined to earn his college degree his own way.
He researched colleges where he could achieve his educational goals within a flexible timeline and without leaving him thousands of dollars in debt. He found the perfect learning opportunity at MassBay Community College.
"It was incredibly important to me that I earn my college degree my way. I did not want to sacrifice the quality of my education, but wanted to find a college that I could do on my own time and on my own dime. MassBay provided me with the opportunity to do just that. I was met by a group of experienced and kind professors who challenged me and allowed me to grow," Coulombe said.
He saved time and money by receiving college credits for subjects he had already studied, taking advantage of MassBay's Credit for Prior Learning program.
"I was surprised to learn my Advanced Placement (AP) classes from high school counted towards college credit, saving me time and money. Credits from my AP United States History courses, English Composition, and Psychology were applied at MassBay," he said.
I also passed a challenge exam at MassBay and was able to test out of two required courses, Critical Thinking and Freshman English. All those credits I was able to secure were equivalent to an entire semester's worth of courses," he added.
Coulombe joined other students in producing the MassBay literary magazine, lumière, and this year, enjoyed helping the award-winning club transform the typical hard-copy issue into its first-ever digital edition.
"My responsibilities for lumière included reviewing peer submission pieces as well as assisting in mapping out the structure of the magazine. Working at lumière was a great experience that helped prepare me for my future in the journalism field."
"I would like to thank my academic advisor, Sean Fortney, for not only providing me with a stable road map towards attaining my bachelor's degree, but all the professors I had along the way, whose selfless work and dedication helped improve my life and the lives of so many others. I'd also like to thank Professor Matthew Walsh, the faculty advisor to lumière, who gave me the chance to gain valuable experience in my dream job environment. I'm also grateful for my parents, who, unconditionally, stood by my decision to attend MassBay and gave me the support and love that allowed me to grow into the person I wanted to be," he added.
Benjamin earned his Associate in Arts degree in liberal arts with "absolutely no debt" and he will transfer to UMass Amherst to study journalism in the fall. He will officially graduate on June 30.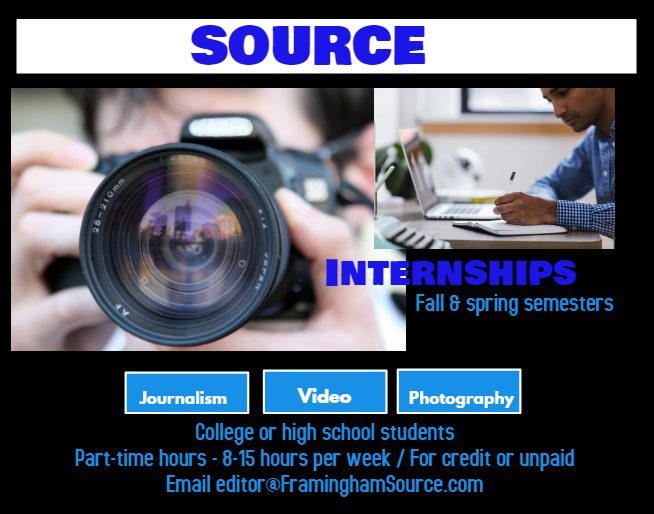 ***
PHOTO and press release submitted to SOURCE media