Vehicle Crashes Into Route 9 Store in Framingham
FRAMINGHAM – A vehicle crashed into a Route 9 store this morning, June 4.
The crash happened before 9 a.m. at Neo Interiors at 279 Worcester Road in Framingham.
Police are investigating.
The City's Building Inspector said there was no structural damage.
The business could re-open tomorrow after clean-up but furniture retailers are closed under the phase 1 re-opening plan, due to the pandemic.
NEO Interiors sells modern Italian and European furniture.
SOURCE will update when the news outlet has confirmed more facts or when the police report is available.
***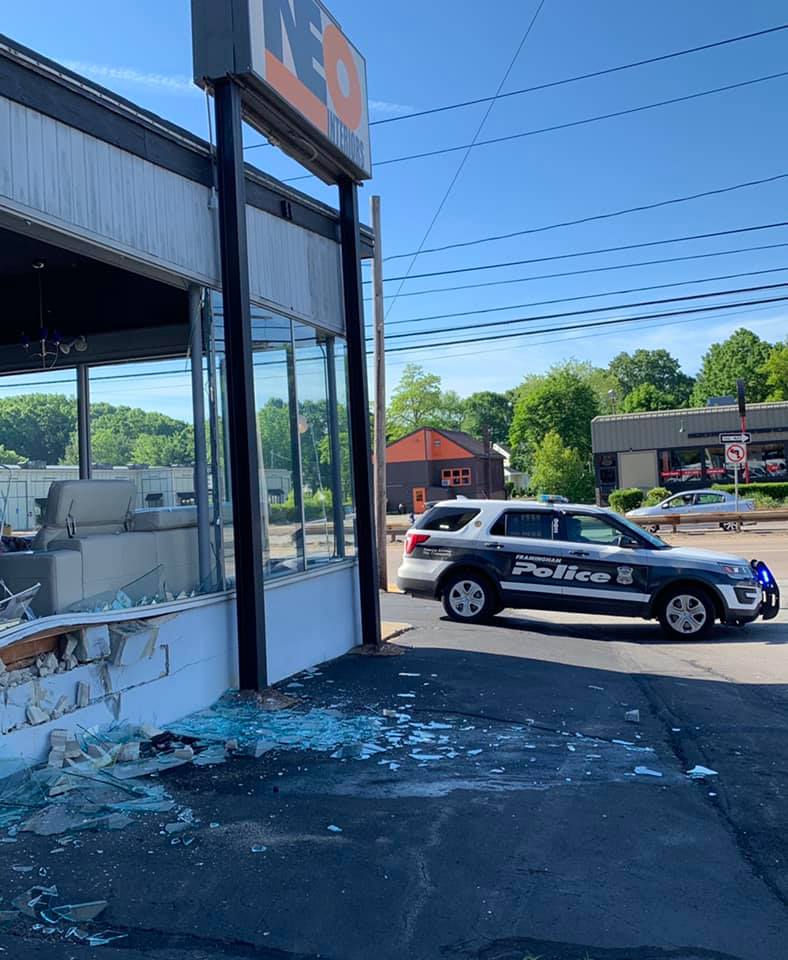 Photos courtesy of Gary Liberman