UPDATED: Car Crashes Into Edgell Road Home
Last updated at 9:11 a.m on May 12.
***
FRAMINGHAM – Framingham fire & ambulance responded to Edgell Road n Monday night, May 11 for a black SUV crashing into a home.
The crash at 687 Edgell Road around 6:30 p.m., according to scanner.
That house number is near Lyman Road, Frost Street and McAdams Road.
Framingham Police Lt Patricia Grigas said the crash was not due to a medical condition.
The driver, a man, told police, he lost control of the car, trying to avoid a dog in the road. Police could not find any dog, said Lt. Grigas.
Police are investigating the crash. No one was arrested at the scene, but charges could be forthcoming, based on the investigation.
***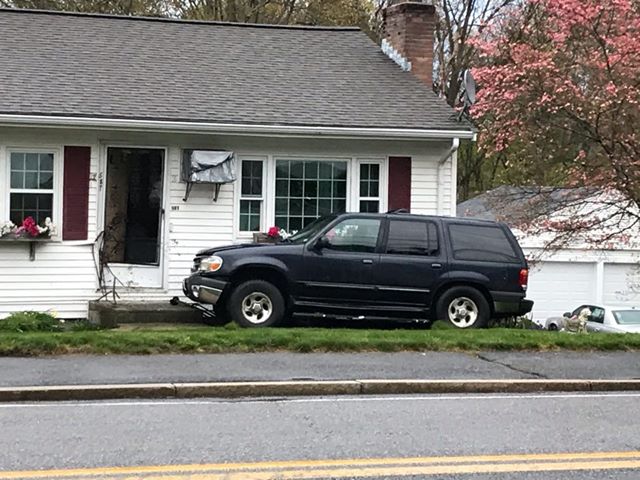 Photo by a SOURCE reader