4 Teens Arrested After 7 Vehicles Stolen, Including Maserati & Mercedes
FRAMINGHAM – Framingham Police arrested four teenagers this morning, after a crash on Route 126, and seven vehicles were stolen this week from businesses on Arlington Street.
On Wednesday, two businesses reported a total of seven vehicles stolen from a neighborhood near Sherborn.
The vehicles were reported stolen from Pit Stop Auto on Arlington Street and Adessa, explained Framingham Police Lt. Patricia Grigas. Some of the vehicles were reported stolen on April 8 at 5:14 a.m. and others were reported stolen between 7 and 8 p.m. on April 8, according to the police log.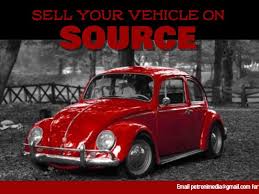 Among the vehicles stolen were a blue Mercedes, a Dodge Ram truck, and a Maserati, said Lt. Grigas.
This morning, April 9, police officers located three of the stolen vehicles on Greenview Street, said Lt., Grigas.
There were individuals in each of the vehicles when police located them, according to police.
The driver inside the Dodge vehicle heard police and took off and eventually crashes through a fence near the National Guard station on Route 126, explained Lt Grigas.
Police arrested four teens in connection with the stolen vehicles, said Lt. Grigas.
One of the individuals arrested was Alan Garcia, 18, 17 Second Street of Framingham. He was charged with three counts of larceny of a motor vehicle, 3 counts of attaching plates to a vehicle.
Two juveniles, under the age of 18, were also arrested and charged with the same crime, according to the police log.
Under state law, names of juveniles are kept from the public, when arrested.
And additional juvenile, under the age of 18, was charged wth the crimes above and also with driving a vehicle without a license, leaving the scene of an accident involving property damage, speeding and a marked lanes violation, according to the police log.
All were scheduled to be arraigned via phone, due to the coronavirus pandemic this afternoon.
***
Police booking photo